Being a vegan and grabbing a snack bar can be difficult. On-the-go snacks are essential for vegans with a busy lifestyle and these bars are not only vegan friendly but contain delicious flavors such as mint, chocolate, pineapple and peanut butter.
#1
D'S Naturals No Cow Bar
I love these bars because not only are they vegan, but they have a good amount of protein at 20 grams per bar, they also taste great, and have a better texture than most other protein bars I've tried. They are also either sugar free, or some flavors have 1 gram of sugar, but they are substantially lower in sugar, fat, and calories than most other bars on the market.
I've personally tried the Peanut Butter Cookie Dough, Mint Chocolate Chip and Blueberry Cobbler. These bars are pretty easy to find locally and online stores like CVS and other large retailers sell these as does Amazon and many nutrition stores. We also sell them at my workplace ie MySupplementStore.Com. I get a chance to try a lot of different protein bars and functional foods and these are by far my favorite.
#2
No Cow Chocolate Sea Salt Energy Bar
My all time favorite brand is No Moo's Chocolate Sea Salt Energy Bar! These guys give you so much protein and energy to keep you full and moving! The flavor also makes you feel like your eating desert, and takes the pressure off of eating well for your body!
#3
Nature'S Path Organic Chewy Granola Bars
Sunrise Chococonut Chewy Granola Bars – Nature's Path believes organic is the best choice, so they've created a bar that's delicious, nutritious and gluten free – making organic and vegan easy for the whole family.
#4
Envirokidz Chewy Strawberry Granola Bars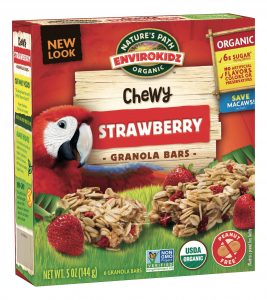 These wholesome organic snacks fuel your busy, growing EnviroKid and are peanut-free so they are school lunch safe. They are also vegan and gluten free.
#5
Nature'S Path Sunrise Pumpkin-N-Spice Chewy Granola Bars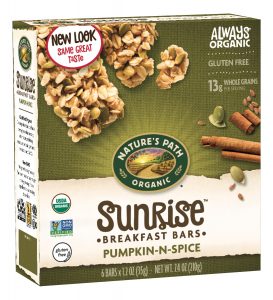 Gluten free and flavor full! These bars feature a delicious balance of seeds + whole grains and are gluten free and vegan.
#6
Red Velvet Ready Plant Fueled Protein Bars
With nourishing fats, clean proteins and natural sweeteners, you'll find yourself ditching that watery protein shake for a yummy bar. They are also completely gluten free, soy free, kosher certified and vegan. Who would've thought a plant powered protein bar would taste so good and be good for you.
#7
Whole Lotta Machiatto Plant Fueled Protein Bars
The upgrade for your breakfast routine with 80MG of caffeine and plant-based protein. The caramel macchiato bar has all the flavor of your sweet and creamy coffee pick-me up, but without the junk.
#8
Whipped For Key Lime Plant Fueled Protein Bars
Whipped to perfection, the key lime pie makes the ideal tart treat. This limited-edition flavor is sweet, light, creamy, and refreshing to the bite.
#9
Vega Protein Snack Bar Chocolate Peanut Butter
Vega has been around since 2001. Their bars have 11 grams of protein and consist of many fruits, vitamins and minerals can be a meal supplement if needed be. Additionally, they are not only vegan but also organic and taste delicious. Highly recommend.
#10
Evo Hemp Bars
Evo Hemp pineapple almond protein bars are naturally sourced USDA organic bars that are great for refueling on the go. Utilizing natural hemp protein that contains 21 amino acids is a great way to feed yourself and be environmentally friendly. Evo Hemp Pineapple Protein Bars are concerned with sustainability in their production processes which is vital when combating global warming.
#11
Gomacro Peanut Butter Chocolate Chip Protein Bar
Peanut butter and chocolate is a classic combination. It has a good balance of peanut and chocolate flavors without being too sweet. A bar contains 11g of protein and is very satisfying as an afternoon snack or even a meal replacement. Vegan, organic, non-GMO and gluten free.
---
The recommendations of products and books within this article where sourced from industry experts. Their names and websites are listed below.
Who contributed to this article?