This article showcases our top picks for the best 'Short Empowering Books'. We reached out to industry leaders and experts who have contributed the suggestions within this article (they have been credited for their contributions below).
We are keen to hear your feedback on all of our content and our comment section is a moderated space to express your thoughts and feelings related (or not) to this article This list is in no particular order.
---
This product was recommended by Akram Tariq Khan from YourLibaas
Within India, feminism is an oft-misunderstood term and I found it confusing as well. This book acted as a doorway to deep dive into what real feminism is. The author shares her experiences about being gender-discriminated within Nigeria but I could see how it is a similar state of affairs globally. The author isn't limited to rhetorical arguments but bases it on the basis of facts and figures. She busts the stereotypes around feminism and explains how discrimination is normalised as we continue to ignore it. It is truly an empowering read and was a live-changing experience for me.
---
This product was recommended by Sandra Glavan from Amosuir
You Can Heal Your Life is a life-changing, easy to read book that teaches you how to positively shift your mindset in order to heal. Louise Hay is an internationally known leader and pioneer in the self-help field and her main message has always been If we are willing to do the mental work, almost anything can be healed. In this book, she gives us the tools to do this "work" – to help change our thoughts, and in doing so to change our lives!
---
This product was recommended by Sandra Glavan from Super Sensitive Sandi
With the world in turmoil and more people than ever suffering from mental health issues, it is becoming more difficult to find happiness. Yet Dr. Deepak Chopra, a world's leading figure in alternative medicine, has found The Ultimate Happiness Prescription. In this short and practical guide, he shows us how to be happy in spite of living in difficult times. Dr. Chopra takes into consideration our contemporary understanding of consciousness while introducing Eastern philosophy.
---
This product was recommended by Sandra Glavan from Super Sensitive Sandi
Mindfulness has become a very popular term over the last decade, but what does it mean and how do you apply it in your daily life? If you want to learn from a true Zen Master, then you have to read The Miracle of Mindfulness: An Introduction to the Practice of Meditation. In this clear and simple book, Thich Nhat Hanh teaches us how to be present in our everyday activities from washing the dishes, to answering the phone. According to research mindfulness can benefit your physical and mental health, as well as your overall wellness, and this book will get you started quickly and effectively!
---
This product was recommended by Charlie Trevale Koonce from Charleito
This book is hands down one of the most simple yet powerful books I've ever read. In this time I notice so many that skip mental and spiritual exercise. Conditioning yourself to love yourself will only better YOU! This book has inspired me to write my own book, which was announced in The Chronicle Tribune!
---
This product was recommended by Albert Icestein from Icestein Media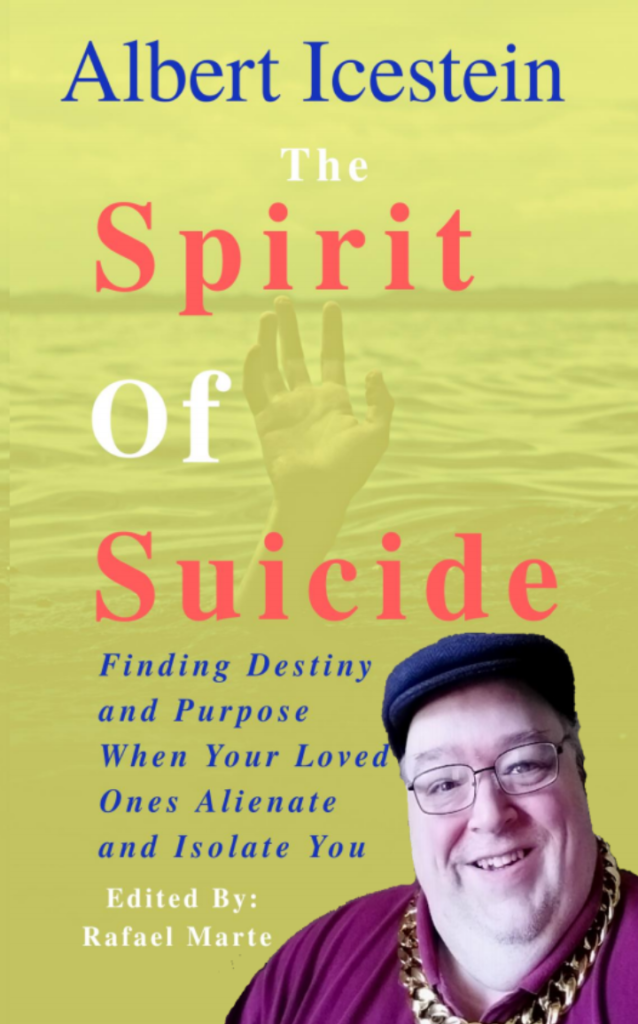 Suggesting this book to encourage readers that their life is not a mistake because they were created on purpose and for a purpose. Especially with the impacts of Covid-19 as it relates to self-isolation and quarantine that many readers will genuinely understand the conditions and effects of loneliness. Also, in regards to race relations in the United States readers will also gain a deeper understanding of the affects of racism against non-White Americans. This is truly empowering, it's an essential must have short book of 2020.
---
This product was recommended by Bruce Harpham from SaaS Marketing Services
When you run a small business, it is easy to get overwhelmed with all of the available marketing options. Hayden's book simplifies the task considerably. She explains how to create a marketing plan that fits your skills and goals. I found the book empowering because it provided crystal clear step by step directions.
---
This product was recommended by Kristine Eckart from Gilmore Book Club
The Awakening's Edna Pontellier is exactly the mother and wife that society wants her to be, however, she realizes that in conforming to the accepted societal roles, she has lost her true self. Edna begins a journey of exploration and self-discovery that will encourage readers to do the same.
---
This product was recommended by Shiv Gupta from Incrementors
I reviewed this book and thought it was such an excellent book to have as a resource for those wanting to build self-esteem and open themself up to love. The book has fun insights into the author's childhood history as he reveals his curiosity and certainty of how important this emotion is to all aspects of our life. Some of the things I enjoyed in this book besides the contents are the wonderful quotes used and the references to books the author read that brought him to the point of his knowledge about this subject. It sparked my interest to the point where I have jotted down a few of the titles so I can better explore the emotion of love myself.
---
This product was recommended by Samantha Moss from Romantific
It is a book of being a coach first before becoming a great leader. This easy-to-read book is and uses formula to become great and an inspiring coach. In life we have role models, idols or life coaches. Martin Rooney, the author, has been a coach for professional athletes and world-renowned business leaders. He has seen and has analyzed the performance of leaders and role models around the globe. With parables and valuable insights, Rooney shall help you to see things in a positive perspective, motivate yourself and others and he can also turn your skills and talent into your own unique coaching style.
---
This product was recommended by Talisa Tali Lavarry from Your Token Black Colleague
Through conversations with progressive white business leaders and professionals in the fields of human resources, diversity, and inclusion, she demonstrates what has to be done to create real solutions that protect and fortify people of color and other marginalized groups. Tali has experience in the area that you are seeking a contributor for. I wanted to drop her name in the hat as there is a great chance that she may be the exact person that you are looking for.