This article showcases our top picks for the best 'Sexually Empowering Books'. We reached out to industry leaders and experts who have contributed the suggestions within this article (they have been credited for their contributions below).
We are keen to hear your feedback on all of our content and our comment section is a moderated space to express your thoughts and feelings related (or not) to this article This list is in no particular order.
---
This product was recommended by Sandra Larson from My Sex Toy Guide
Dr. Nagoski's humorous yet frank take on how psychology affects sexual desires is a must-read. The book will open your mind, kick judgment out of the door, and change your life completely
---
This product was recommended by Ally Shwartz from Zumio
A must-read for everyone who wants to understand how women derive pleasure from sex. Sexuality Expert Dr. Mintz dives deep into the science, anatomy and history of the female orgasms offering a prescriptive way for women to reach sexual equality. The book blends together the history, anatomy and science behind female orgasms, offering prescriptive approach to empower women to take sexuality into their own hands.
---
This product was recommended by Sandra Larson from My Sex Toy Guide
In a world where everyone seems to have an opinion on women's sexuality, Dr. Ellwood-Clayton sheds light on the topic. What's most exciting is he takes a different approach to everyone else's' by focusing more on the mental side of it, which is never talked as much.
---
This product was recommended by Carol Queen from Good Vibrations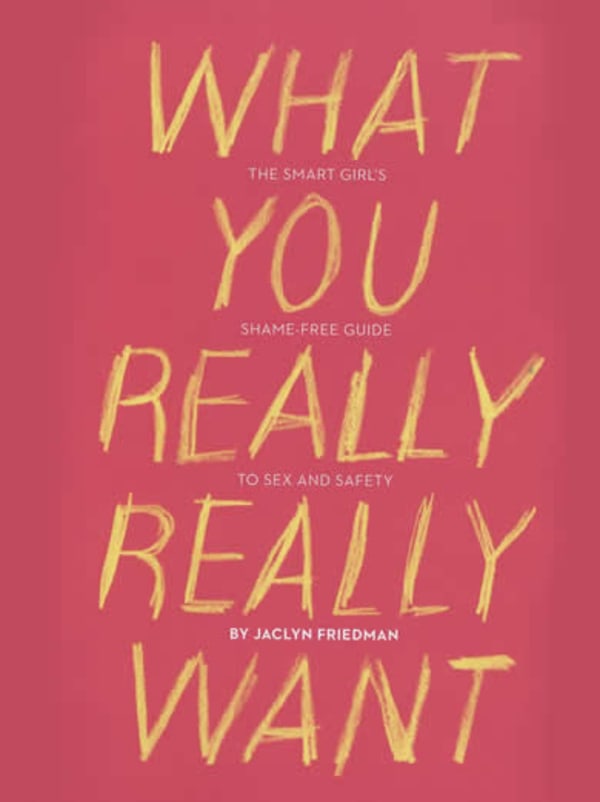 How can you get what you want if you don't know? That is the question that author Jaclyn Friedman tackles in What You Really, Really Want: The Smart Girl's Shame-Free Guide to Sex and Safety. Far from a sex manual, What You Really, Really Want is a comprehensive guide detailing some the barriers that interfere with the organic development of a woman's authentic sexual self and how to navigate around them. Using various exercises, advice and real-world stories, it's a must-read for teens and young women who want to learn to express their sexuality and sexual desires confidently without fear, blame or shame.
---
This product was recommended by Carol Queen from Good Vibrations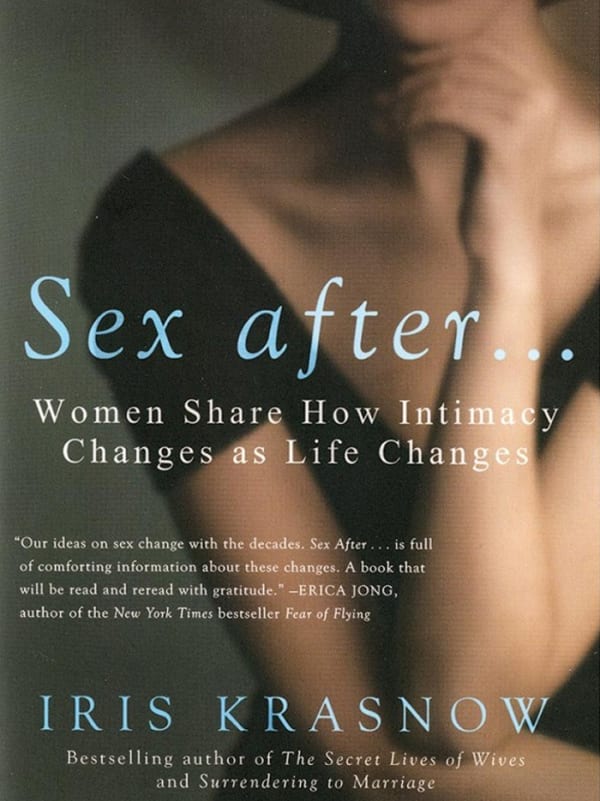 This is a guide to how varying life experiences change sexuality for you–and how to deal with it. It covers illness, relationship traumas or changes, and so much else with a keen eye and intimate focus.
---
This product was recommended by Carol Queen from Good Vibrations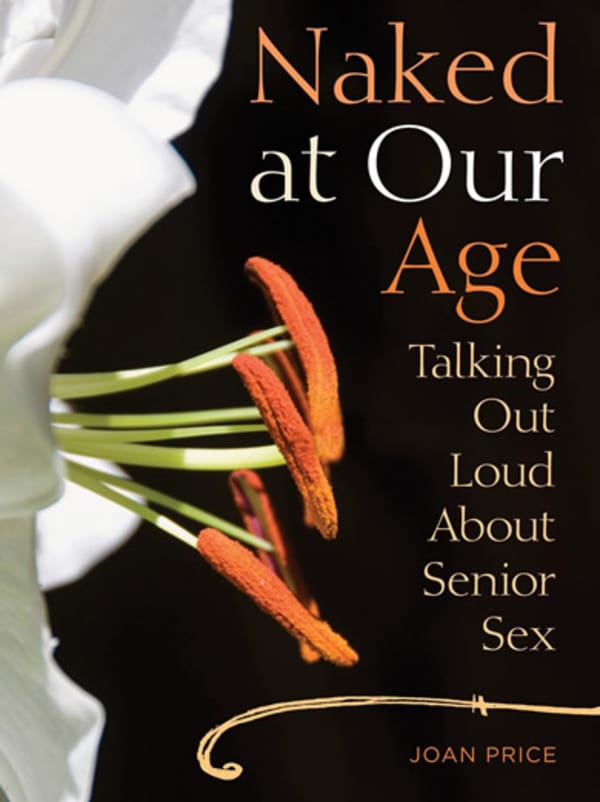 Joan is the doyenne of senior sex and brings her compassion and wisdom to the task of helping us all grasp and embrace the face that sex and its delights need not end at midlife.
---
This product was recommended by Carol Queen from Good Vibrations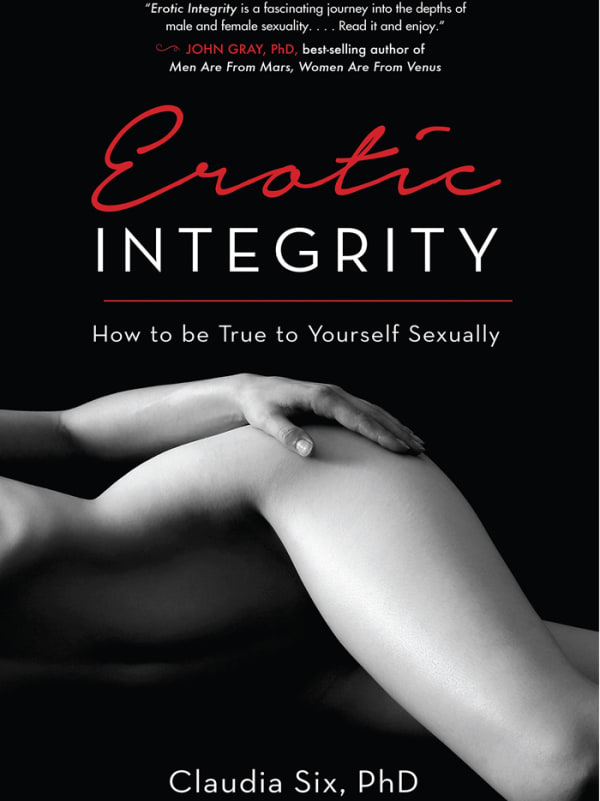 You can have a more rewarding sex life: knowing who you truly are as a sexual being, embracing that knowledge, and living it authentically.
---
This product was recommended by Carol Queen from Good Vibrations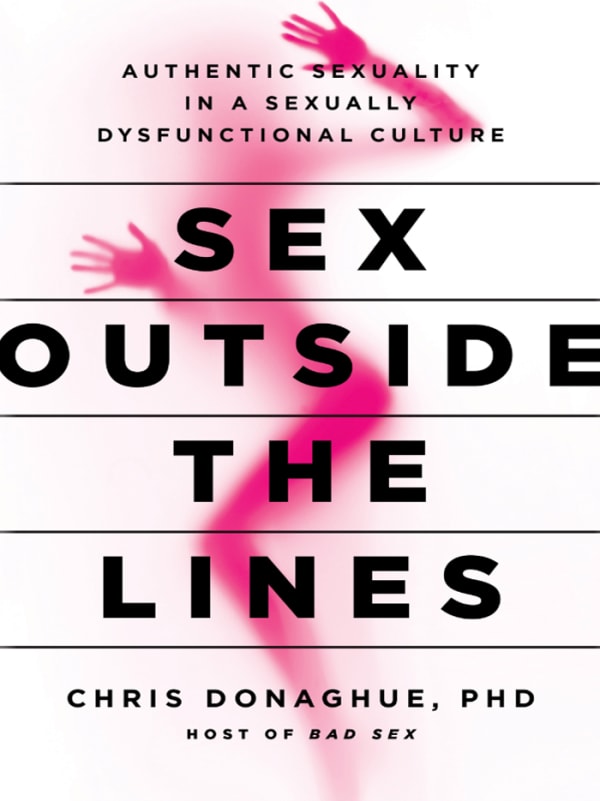 Let go of shame and embarrassment and worries about being "normal"—there is no such thing. In Donaghue's sex-positive therapy practice he helps people see that the desires they have—even if they don't align with society's expectations—are actually natural, healthy, and part of having a great sex life.
---
This product was recommended by Michelle Sandoval from Yorgasmic
Our mission with the Yorgasmic Method is to empower your sexuality for you to rediscover and tap into the purest, wildest essence of the gift of pleasure, so that you can connect with your spirituality and live life to the fullest".Karina and Lawrence.In a world in which any kind of information is just a click away, confusion nevertheless reigns, particularly as concerns our sexuality, which has been vilified and Satanized since medieval times; pornography has misled us and distorted the notion of pleasure, and taboos surrounding our bodies have not disappeared, even in the 21st century.The Yorgasmic Method is a window: a fresh perspective that redefines sexuality and draws on the power of erotic and orgasmic awareness to open the doors to freedom, energy, and personal power. This book contains all the tools you need to start shaping and experiencing full-blooded relationships and a deep-seated intimacy in a more empowering, spiritual way.
---
This product was recommended by Shasta Townsend from ShastaTownsend
Drawing from personal experience, interviews, research, and real-life teachings Happy, Sexy, Shameless – What Our Mothers Didn't Know About the Birds and the Bees opens up a truly unprecedented and deeply meaningful discussion about female sexuality and empowerment, and examines why good sex even matters for a great life. This book remedies the shame, conditioning, trauma and just plain confusion with an open, meaningful and at times raw discussion of sexuality just for women. Through personal stories, interviews with real women, and academic research that's presented in an accessible way. This how-to guide to embracing sexuality as a gift takes an entirely new approach to female sexuality, and even makes it fun! Drawing from her own experiences in the bedroom, interactions with students in her workshops, and solid academic research, Townsend takes a new approach to female sexuality, which focuses on discovering your innate wholeness as a catalyst to experiencing true connection, happiness, and freedom. Shasta brings her Indigenous roots and decades of spiritual teachings including Tantra to provide readers with how-to practices to step into authentic and embodied sexuality. If you are tired of letting shame, conditioning, trauma, and just plain confusion around sexuality prevent you from having the great sex you desire, this book is exactly what you are seeking
---
This product was recommended by Amy Olson from The Absolute Dater
As a relationship & sex expert, I have always witnessed my female clients complaining about delayed or no orgasm during sex. This book by Nicole Daedone is a great guide for both men and women that teaches the practice of orgasmic meditation or the art of reaching completing with slow sex. This also acts as a reminder for everyone that you don't have to settle, as with the right technique and the right guy, you can achieve the orgasm that you have always desired.
---
This product was recommended by Cheryl M. Bradshaw from CherylMBradshaw
This book is the ultimate sexual empowerment guide: consent is respect for your self and your partner(s). Starting off with an exploration of your own unique sexual identify and readiness, it then explores the nuances of consent – what it looks like and sounds like. It also explores aspects of consent we often overlook – the full range of responses we have in sexual situations and why we react those ways. This empowers us to understand ourselves and our partners in a deeper way in sexual situations. A book for all ages to understand sex and consent, healthy relationships, communication, and more
---
This product was recommended by Achintya Kolipakkam from My Best Luxe | The Economic Luxury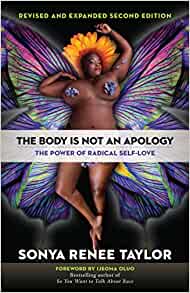 It is a guide to awaken the love inside you for body. it helps you shackle every glass celieing the society has created. you will be in peace and love with your body and love.
---
This product was recommended by Diana Wiley from Dear Dr. Diana
This book empowers couples with numerous suggestions and exercises to make the most of their time in quarantine (and beyond). Couples can rekindle the passion that they felt when they first met so they can enjoy more sensual pleasure and intimacy, which relieves stress and strengthens their relationship.
---
This product was recommended by Indigo Stray Conger from Choosing Therapy
Loved by the sex-positive community for over a decade, this inclusive guide brings both individuals and partners into a deeper spiritual connection to the sexual self. Building from basic breath awareness to expansive erotic states, Barbara Carellas offers something for everyone, including asexual, trans and gender nonbinary folx. The importance of ritual, space and energetic awareness are emphasized alongside a pragmatic how-to of how to get off.
---
This product was recommended by Indigo Stray Conger from Choosing Therapy
Tristan Taormino, popular pleasure activist and sex educator, offers a comprehensive outlook on anal pleasure from a unique female perspective. Beyond being a simple and informative how-to on the safety and hygiene of receiving anal penetration, Taormino explores the fantasy aspects of anal play and how to utilize toys to accentuate the process with any gender. She provides in-depth sections on integrating anal play with BDSM and how to practice anal fisting. If you are curious abut anal eroticism, look no further, as this book has everything you might need.
---
This product was recommended by Indigo Stray Conger from Choosing Therapy
Lori Brotto's recent contribution to the sex literature repertoire is informed by her groundbreaking research on how mindfulness practices can improve sexual pleasure and reduce sexual dysfunction. Brotto offers simple but powerful, scientifically backed exercises to reduce sexual pain and increase pleasurable sexual awareness throughout the whole body. Moving away from other author's orgasm focused books, Brotto emphasizes a broader perspective on what enjoyment of sex can be. She empowers women to understand how pleasure occurs primarily in the brain and can be adjusted through attentive awareness.