Relax and rejuvenate with this certified organic lavender oil. Simply add 5-10 drops to your bath or 3-5 drops to a vaporiser and surround yourself with the familiar floral scent. Lavender essential oil is also great for skin care and blends well with rose, palmarosa, geranium and chamomile.
Tips: Add a few drops on your pillow for restful sleep – may also be used for children, or rub a few drops into soles of the feet prior to bed. May also be used neat as a perfume and to scent household linen etc. A very safe, versatile oil which can be used neat in moderation, e.g. on minor burns. Do not take internally; avoid contact with eyes; not suitable for babies; store away from children.
Aqua Oleum Organic Lavender Essential Oil Reviews:
I've been using Aqua Oleum lavender oil for a couple of weeks and I can honestly say that I am so impressed. I use this in my bath water and massage it into my skin before bed. Not only does it smell great but it's also really relaxing. I now have the practise of using this at least twice a week and I would strongly advise everyone to.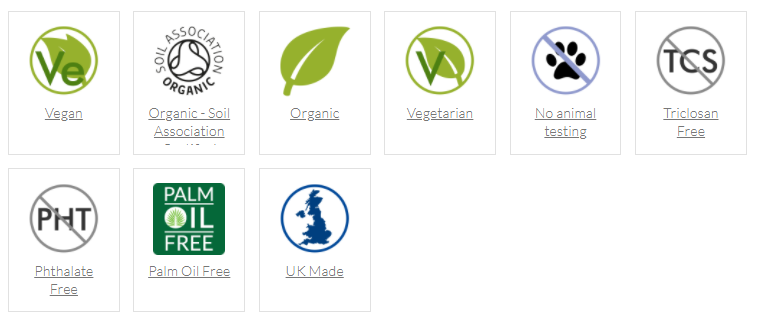 I really love this product! It has the most gorgeous smell and I've been putting it on my creases at night before I go to sleep. This stuff is really good and it is also great if you have a headache or a sore body (by rubbing it into your skin) 10 out of 10.
I love lavender and this lavender oil is awesome. It smells so delightful and a little bit goes a long way so the bottle lasts a long time. It is also handy if you have sore muscles as a massage oil. The price is reasonable for the size of the bottle. I use it in my sink for a subtle scent in the bathroom or warm water for a really relaxing bath.
Aqua Oleum Essential Oils Reviews:
Great product, great price. I love this product. Not only does it smell lovely but I discovered that it really helps with my aches and pains. I used it on my sore muscles and it helped them to relax so I could sleep. I use it on my hands and feet to moisturise and it has a pleasant smell. I love to use it in my steam inhaler for a little pick me up. I also use it to flavour my hot milk and you can add it to different preparations to give them an extra boost. I also use it in order to relax. Top product, I recommend to everybody.
This lavender oil is just so amazing! I love using it in the bath. It smells amazing and relaxes me completely. I also massage it into my husband's back at bedtime and it helps him to sleep calmly and deeply. I use it on my itchy mosquito bites and it soothes them amazingly! Overall Aqua Oleum organic lavender essential oil is an essential oil that you must add to your collection if you love the smell of lavender.
This one is my absolute favourite for the bath! I don't like to add anything that will stain my tub (even if I'm going to rinse it off) so this is perfect. It's a lot like a relaxer for my skin. A few drops and your body will soak up the lavender oil and you'll feel as though you've been at a spa. I like to layer a few oil so I can really enjoy it. It's also great for the kids, I let them put one or two drops on their pillow before they go to bed, and it's very effective as a relaxing scent.
This lavender oil smells amazing. I use it in the bath and when I am moisturizing my skin, it smells wonderful. It is very fragrant without being too strong, and it relaxes me after a stressful day. I recommend this product to anyone who loves lavender. I do wish it came in a larger bottle though.
Aqua Oleum Organic Lavender Essential Oil Reviews:
I simply love my blue oil. It's the perfect gift for that person that has everything. It's just so nice to spritz the oil around the house and on myself. I'm in love with it.
I have one word to describe this oil: magic oil. I love to use it in the bath or in the kitchen. Steep your tea with it or use it as fragrance when cooking. It is a very useful oil.
I love this lavender oil. I put a few drops in my bath water and the smell is very relaxing. I use it as a hand lotion and on my skin, it is highly moisturising and it makes my skin feel soft. It's amazing. I bought a second bottle because I loved the bottle and the smell so much.
I have been using this oil for a couple of years now. You can use it as a perfume and as a body oil. It is a very relaxing oil that you can use on the go. I love the bottle and the scent so much. I recommend it to everybody.
My absolute favourite of the Aqua Oleum collection. The smell is so beautiful and relaxing. I bought two bottles because I wore one out and my friend borrowed it. It is very long lasting. I love how you can enjoy the smell in so many ways. I take a few drops of it and use it in a steam inhaler, on a tissue, in the bath water and on my skin. It is an awesome oil.
Customer service was awesome so I give a lot of credit for that. Loved the product, smells amazing and was the preferred aroma of my bath water for many baths.