Biodegradable, fragrance free baby wipes from Happy Planet, made from dispersible cellulose plant fibres and designed to be used from birth. The wipes contain purified water and apple extract making them suitable for sensitive skin, and they are completely free from any fragrances or alcohol. The wipes are made with 0% polyester and free from plastic, helping to remove plastic waste from our waterways and oceans.
Winner of the Best New Mother & Baby Product Award at the Natural & Organics Awards Europe 2019.
Free from chlorine, alcohol, GM ingredients, parabens, phthalates, triclosan, artificial fragrances, dyes, palm oil and animal testing. Suitable for vegans.
Happy Planet Biodegradable Wipes
Review:
I received a pack of 60 of these HEA friendly wipes, and have been using them on my baby since he was 6-7 weeks old. We have been using them since he was about 4 months old. At first they seemed a bit too big and not as soft as I was used to with the reusable cotton wipes I used before. I stuck with them though as I liked the idea of them being biodegradable and that they have no fragrances, alcohol or plastic (which is what most other wipes contain)
I love the idea of these wipes, they are lovely and soft, they are large and seem pretty thick so don't feel like u are using just a piece of paper. My baby seems to like being wiped with them, and he has never reacted to them or seemed uncomfortable. He also likes the way they feel on his bum and he stars to laugh when he hears the crinkly noise they make! The wipe is obviously quite wet, like most wipes. I often get a bit of water on the floor around his bum and all goes into the toilet. Also even though I am using these wipes on his bum, most of the water doesn't get onto his clothes.
These wipes are perfect for smalls with sensitive skin. My little boy has been fine using these since he was only 6-7 weeks old and he had no reactions to them, which is just amazing! It is understandable that you might be a bit scared to use anything on your new baby's skin as they are so delicate and sensitive, but these wipes are safe. I have used them on his face and he has no skin reactions. Happy Planet claims they are suitable from birth, but I do hear from a lot of people that these wipes are too wet for a newborn's skin.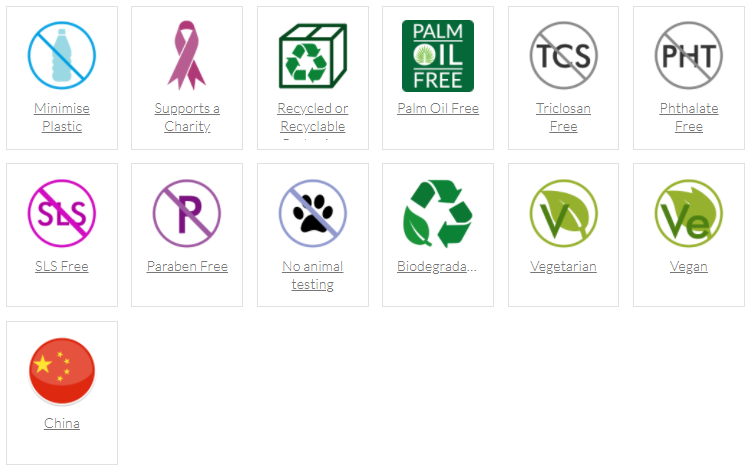 After wiping his bum and face with the wipes, I obviously have to wipe myself! I found this a bit strange at first because I had an idea that the wipes I was using were biodegradable, but after reading the packaging I found all wipes are biodegradable, which means they are designed to be broken down by the natural bacteria in the environment.
Anyway I wiped myself a bit too vigorously to begin with and ended up with wet bum and wet face! Regardless, these wipes are quite strong and thick, so it takes a bit of wiping to remove the wetness, which is great if you want to ensure that everything is clean, but it is a bit too much if you want to use them to give your young baby a quick wipe after a quick poop. I found that after a change of diaper the wipes were still a bit wet. Of course this depends on how clean you want what you wipe to be and what your baby has been doing, but I would prefer to use these wipes as an after wipe to rub everything in properly.
Once you have used the wipes they don't have any smell or colour to them, which is quite nice, it is good when it comes to keeping your nappy bag smelling fresh. They are fine to flush down the loo, they don't break up into loads of little pieces that get stuck on the pipes, and I have only found a few tiny bits of them when I have flushed.
I did find that these wipes started to break after they have been used a lot. It could be that I was using them for quite a long time, or I was maybe not storing them the right way, I just found that they started to break in half and would tear in places. I tried washing them in the washing machine and using them again, but they would continue to break. It has been a few months since I received these wipes, and I have only just finished the pack, I have always used them on my baby so they have obviously got used a lot!
Another little thing I didn't like about these wipes was that they seemed to fall all over the place, the packaging wasn't very secure and the lid didn't seem to close well. I keep my wipes in the wipes warmer, and if I noticed it getting less warm in the morning, I would find that quite a few wipes had all fallen out of the pack and were lying all over the bottom of the warmer. This isn't a major problem, however it is an annoyance, especially if you are holding a newborn baby trying to get your things ready before leaving the house.
Overall it is obvious that these HEA friendly wipes are great to use on your baby and I love that they are biodegradable, however for the price I would sadly not buy them again. I probably wouldn't recommend them to everyone either and maybe not the best for a very young baby. I think you would need the disposable ones for that as they are a lot less hassle to use, and you can just flush them away.