Ultra-rich, this Hydra Boost Day Cream provides a daily essential moisture boost to your skin. Made with deeply nourishing Abyssinian Oil to hydrate dry skin and natural rose and magnolia oils for a wildflower meadow inspired scent. This beauty boosting moisturiser helps to reduce excess oil to leave you with skin that is beautiful, balanced and full of bounce with a happy, healthy glow.
Suitable for vegans and vegetarians. Using 100% natural ingredients makes this suitable for sensitive skin.
Free from animal testing and Leaping Bunny Certified Cruelty Free. Free from palm oil, parabens, SLS/SLES, mineral oils, petroleum, microbeads, phthalates, triclosan, GMOs, synthetic fragrances and DMDM Hydantoin. Suitable for septic tanks. Certified B corporation.
Beauty Kitchen Abyssinian Oil Facial Moisture Cream Review:
When it comes to looking after my skin I'm lazy person and don't like fussing around with different products. One product I do like is facial moisturizer, the Abyssinian Oil Facial Moisture Cream from Beauty Kitchen is great choice for me.
I have combination skin and this Moisture Cream promotes a well balanced texture, making it perfect for my skin.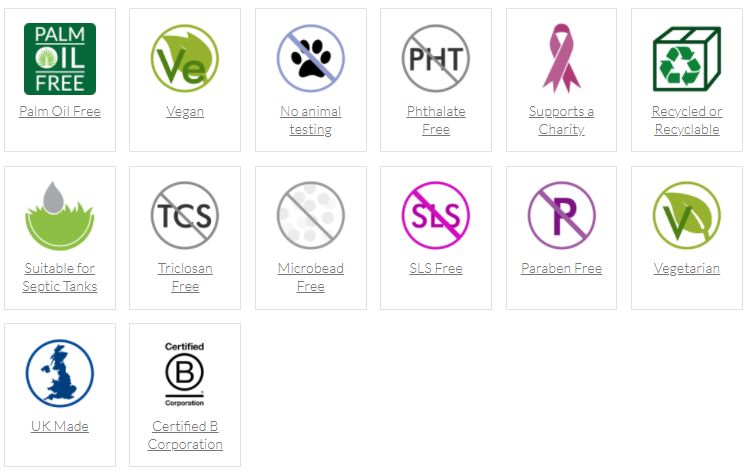 The original product may have helped the Ayurvedic physicians of Ethiopia centuries ago to treat acne, eczema, rashes, scars and stretch marks, but the results for me are noticing by just using the Beauty Kitchen Abyssinian Oil Facial Moisture Cream over my problem areas which is my neck and above my top lip.
The product is made using Abyssinian Face Oil which promotes elasticity and firmness. It also includes Rose Flower Oil which helps with scarred skin and stretch marks. The product is paraben and preservative free and is certified B Corporation.
Beauty Kitchen Abyssinian Oil Facial Moisture Cream- 60ml Review:
Packaging:
The product comes in a recycled plastic tube which I like because it's easy to store and is actually recyclable.
The actual product is dispensed through a small nozzle and it feels smooth when applied.
To test the product, I roughly spread the product over my chin, neck, third eye and upper lip and it absorbed well giving me the smooth feeling without the oily feel.
Beauty Kitchen Abyssinian Oil Moisture Cream Review:
The product is absorbed quickly and I didn't need to use the product a lot.
I didn't have a heavy oily feel on my face after applying the Beauty Kitchen Abyssinian Oil Facial Moisture Cream.
I noticed that my skin is smoother after just first application.
When I apply makeup on top of my skin after using the Abyssinian Oil Facial Moisture Cream, I no longer felt the dryness in my skin which meant I didn't have to use more foundation.
After using the product for about a week, I noticed that the area around my top lip is calmer and smoother.
I feel that this product is great for sensitive skin because it was gentle on my skin.
I don't usually apply products for the whole of my face and I don't cure the effects of my stubborn acne. I stingy with my moisturizer because I don't want to waste product and feel that I'm not really getting bang for my buck. The size of this product is 60ml and I also love that it has a nice soft scent to it which makes it nice for before applying makeup.
This product is for all skin types, some of the claims are:
Makes dullness and skin ageing a thing of the past.

Helps to reduce skin problems such as acne, dry skin, eczema and rashes.

Makes any skin look more radiant and clear.

Paraben Free, Sulfate free, Mineral Oil free.

Free of animal testing.

Bleeding issues, sensitive, itching and rashes due to eczema is common with different types of skin.
Some of the ingredients used in the Abyssinian Oil Facial Moisture Cream is fatty acids taken from the Abyssinian Seed Oil from Africa. Skin balancing moisture is also achieved from Hydrating and rose flower.
Beauty Kitchen Abyssinian Oil Facial Moisture Cream Review:
The first thing you notice when you receive this product is the attractive packaging and the generous size of the product at 60ml. A slight squeeze dispenses the required amount of Moisture cream and it always hydrates my dry skin, especially during Winter months.The best way to use the product is to apply after washing your face and as you wake or adjust your moisturizer throughout the day to your problem areas as needed. I have noticed a difference in my skin tone using this product along with the rest of the Beauty Kitchen range and I would recommend it to anyone who is looking for a moisturizer with an affordable price.I have also purchased the Abyssinian Facial Oil from Beauty Kitchen. The small tube size is perfect for travelling with and it is just as hydrating as the cream.
Beauty Kitchen Abyssinian Oil Facial Moisture Cream Review:
DELIVERY TIME – I personally have never ordered direct from Beauty Kitchen and I have received my products within a couple of days of ordering.
"Unrivalled in the treatment of highly sensitive and irritated skins, the precious medicinal oil of Abyssinian plants has been used for over 4,000 years by the Ayurvedic, Bambara and Serer peoples, playing an invaluable role in the treatment of acne, eczema, rashes, scars, stretch marks, stretch mark removal, scars and skin tonic.Abyssinian oil is a unique blend of the finest and most precious of oils, including single extracts of Nigella sativa, Rosa centifolia and Rosa Damascena, blended with a base containing sunflower, borage and Evening Primrose oils.Rediscover your beauty with the Ayurveda, or "The Science of Life". The term "Ayurveda" comes from the Sanskrit word "Ayur", which translates as "life" and "Veda" which means "wisdom".The products we offer are the result of cosmetic Ayurveda, the fusion of Indian metapsychology and the wisdom of the Egyptians, Greeks, the Romans and the Chinese.The ingredients in our products offer you the most diverse blend of healing and beauty agents that can be found in the world.The healing and beautifying properties of these ingredients derived from plants have been proven by their use over the centuries. In the Ayurvedic tradition, these plants are still carefully selected and examined for optimum quality and efficacy.Beauty Kitchen is committed to providing the vegan and vegetarian market with positive alternatives, while regularly winning awards in the best natural beauty products on the market.Preservative and paraben free.Suitable for septic tanks.Certified B corporation."