An SPF 30 mineral based natural sunscreen with UVA/UVB protection.  It creates a natural barrier to protect against sunburn and the sun's damaging rays which can lead to premature aging.  The easy-to-rub formula won't leave a white film on the skin like most mineral sun screens and because it is chemical and fragrance free, as well as hypoallergenic it is ideal for sensitive skin.  
Benefits:
Hypoallergenic, For Very Sensitive Skin & UVA/UVB Protection.

Helps Prevents sun burn.

Higher SPF gives more sunburn protection.

Moderate sun protection product.
Jason Mineral Sunscreen Review:
I recently got the opportunity to try the Jason Water Resistant Mineral Sunscreen SPF 30. A couple of summers ago I went against my better judgment and got a little too much sun on me. It was the first time in years that I got bad sunburn, and I vowed that I would always wear some kind of sun protection, just to be safe. I have heard that this is a good natural sun protector, so I decided to give it a try.
Ingredients:
Active ingredients: Titanium Dioxide 4.5%, Zinc Oxide 5.0%, Inactive Ingredients: Aloe Barbadensis Leaf Juice(50%), Calcium Pantothenate, Caprylyl Glycol, Cholecalciferol (Vitamin D3), Dehydroacetic Acid, Disodium EDTA, Glycerin, Iron Oxides, Magnesium Ascorbyl Phosphate. Methylparaben, Oleanolic Acid, PABA, Propylparaben, Purified Water (Aqua), Silica, Sodium Hyaluronate, Soluble Collagen, Tocopheryl Acetate (Vitamin E).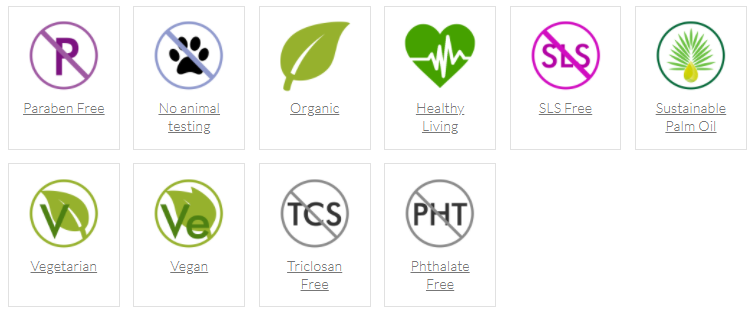 As you can see, this skincare sunscreen is very friendly to skin. There are really only two non-natural ingredients listed, the parabens and the Vitamin E. The Vitamin E is derived from soy. I am not sure how natural it is, but I suppose that soy can be grown organically, s it may be of the natural variety. The parabens, however, are definitely not natural ingredients. Parabens are a synthetic preservative that has been linked to cancer by many scientific studies. I wold consider these two ingredients to be the only ingredients in this sunscreen that are not natural.
Jason Water Resistant Mineral Sunscreen SPF30
Review:
To use, I apply a small amount to my face and chest. I just use two fingers to smooth it on, and I rub it in until I notice it is all absorbed. This cream works well under make-up, so it can double as a facial moisturizer when I don't want to apply anything on top except another layer of sunscreen. I have also found that this product rubs in a little rough, so it is not ideal for areas that form wrinkles easily like around the mouth. Instead I would use a separate moisturizing cream on those areas.
The Pros:
The biggest pro for me is that SPF 30 is stronger than most other natural sunscreens. Also, the fact that it contains Zinc Oxide is a major plus for me. Zinc Oxide is a mineral based sunscreen that blocks out UVA and UVB rays. I have also found that it does not have a strong smell, like many sunscreens do. It is also much easier to rub into the skin than other sunscreens, so it can be used as a moisturizer.
The Cons:
It is not the smoothest feeling cream that I have ever used, so it can seem a little chalky. It does not offer waterproof protection, so it doesn't really work under water. It is also a little thicker, so it can feel kind of sticky when wearing it.
Jason Mineral Sunscreen Review:
After I used this sunscreen for about a week, I have to say that I am impressed on a few points. First, this sunscreen blocks out UVA and UVB rays. This means that it will provide moderate sun protection. Moderate sun protection is good for everyday use. However, I would not recommend this product for any one putting themselves into the sun for prolonged amounts of time where they will be subject to the sun's rays, like a trip to the beach or a day at an amusement park. For this, it really would be a good idea to wear a strong sunscreen with higher SPF.
Second, this sunscreen is not greasy at all. As you know, a lot of sunscreens have a sticky greasy feel to them, but this mineral sunscreen is not like that. It does not absorb so quickly into the skin like mineral sunscreens are supposed to.
Third, this sunscreen provided good coverage. I applied it at about 10:00 am, and I did not reapply it until about 3:00 pm. When the time came to reapply, I only applied it to my face, since that was the only area I was in direct sunlight. My face did not burn, though, so I would say that it provided good protection.
Overall I think that this product is a good daily facial sunscreen. If you are looking for a daily facial sunscreen that won't leave you sticky and greasy, but will provide a little bit of sun protection, this is a good product to try.