Super absorbent, hypoallergenic and sustainable nappies from Kit & Kin. Not only are they kind to your baby, they are also great for the environment, made with naturally derived, plant-based sustainable materials including an absorbent, chlorine-free fluff pulp inner along with oxo-biodegradable materials.
The high-tech absorbent core lasts up to 12 hours and the nappies have secure fitting moisture barrier cuffs to help prevent leaks. The nappies also feature a soft waist and elastic stretch panels that will adjust to your baby's body shape giving more freedom of movement.
Kit & Kin Disposable Nappies Review:
It takes me approximately 3 seconds to decide whether or not I want to try out a new product. I will either scrutinise the package front and centre or go online and check out a bit more about the product before I purchase.
I came across Kit and Kin nappies whilst searching on Amazon for other products and read the reviews there. Interestingly, the general feedback was somewhat negative in regards to the price. However, as a reviewer myself, I have to agree with the over-all opinion, that they are not the cheapest nappies, however, the opinions were backed up with positive feedback on the product.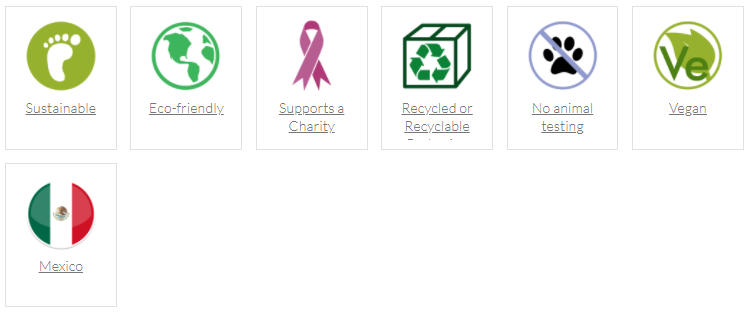 So I decided to give them a go. At £15.86 for 80 nappies, and free delivery for buying over £15 of products, I decided to purchase a pack of 40 to see how I got on. If I liked them, I would purchase some more. If not, then I'd just bin it! However, now that I've tried them out, I will be purchasing some more but I do wish I had bought the larger pack as it's so much cheaper. I'll be purchasing them when I need to stock up in the next few days.
When I first opened the pack, there was no annoying plastic wrapping, just a few clear bags containing the packets of 40 nappies each. I always find packaging up nappies so annoying, there's always so much of it and it's often not recyclable. I am also cynical about the so-called 'biodegradable' kind of plastic. I've never seen it biodegrade and I've never known anyone who has. 80% of plastic is not recycled and only 1% of solid waste is truly biodegradable. Plus, the name is in itself false advertising and I really don't like that kind of marketing. (For more information on this subject you can see my Plastic Free July series of articles on plastic and recycling.) I am pleased to say however, that no plastic is used to package these nappies. Not even a pull-top to pull these bags open!
The nappies arrived in a total of four plastic free bags, which is the way I like it.
I was surprised at how thin and flat they are. However, the length and width was truly impressive, for the price, I cannot believe how long they are. Especially for the price. Once opened up and pulled apart, they look really nice and fresh and arrive wrapped in a thin layer of plastic, which you can then recycle. I won't be doing that as I'm trying to wean myself off plastic, but for someone who doesn't take these kind of things into consideration, this would be the perfect way to deal with that little bit of plastic.
Once I managed to get them out of what I can only think of as a little envelope, I was impressed by how soft they looked, they feel really soft and fresh.
Putting them on was a little fiddly, it's all about the folding and I haven't got the hang of that yet! After a few tries though, I did manage to get the hang of it and laid them out nicely in my baby's drawers.
I noticed that the seams are really neat and they looked completely finished around the leg area, which is also a nice touch. I'm so used to having to trim nappies around that area as I hate to see all the messy loose material hanging out.
They are very absorbent, just like all the other comments I've read on the internet. It was almost too much for my son and they didn't stay on him very well. I am sure they're great for older babies who are much less active. However, I don't like to put nappies on him that can't stay on him. I've just put them away to use when he's sitting or sleeping.
Kit And Kin Nappies Review:
They are really good, the only downside is that my son is too young for them and they keep falling off him. I will be purchasing a larger pack next time, and will update with a second review after I've tried them again. I really am impressed with these nappies and will continue to use them as they stay put really well and are lovely and soft. The environment will also benefit as I won't have to use so many disposables now.
They would be a great nappy to use at night time when baby is sleeping, or for nappy free time and other non-active periods of the day.
Kit and Kin nappies are a good quality product and are well worth every penny! I will be purchasing larger packs next time I need to buy some.
You can purchase Kit and Kin nappies on Amazon (free delivery on orders over £15) or directly from Kit And Kin.
I was not in any way compensated for this review. I purchased these nappies and paid for the shipping costs myself. All opinions are honest and genuine.
Kit & Kin Disposable Nappies Review:
I'm really impressed with the quality of the Kit And Kin nappies. I would highly recommend them, they are quite pricey, but in this case you get what you pay for. I've posted a few before and after photos of the nappies that I was sent to give people an idea of how they look and what they look like after use. They're quite streaky and I can't get that out of them. You can see they're not completely clean as I've not tried to get them that way. Would I buy another pack? Yes. Will I buy another pack? Yes, the bigger one this time. They're extremely absorbent, stay nice and soft and don't have that horrible plastic packaging to deal with, which is what I really like. I will be recommending these nappies to my friends, family and family-friends. They're great.