For a vegan-friendly alternative to popular spray-on deodorants, try going down the all-natural route with this 100% natural deodorant balm from Natural Deodorant Company. Just rub some into each underarm to provide long-lasting protection that won't leave your skin feeling irritated. This balm won't clog up your pores and suffocate this skin. There's absolutely no alcohol or aluminium in the formula; letting your skin breath while keeping you protected from body odour and perspiration. The formula is completely vegan-friendly; using zero animal products and zero animal testing through every stage of production.
Free from SLS, SLES, mineral oil, parabens, microbeads, phthalates, DMDM hydantoin, triclosan, triclocarban, synthetic fragrance and palm oil
Natural Deodorant Co Clean Deodorant Balm Reviews:
Some people see this deodorant as a luxury, but it's something that many people, no matter their skin, could enjoy using. The richness of the formulation is extremely pleasant. It glides on like a gel and the application is flawless.
I wouldn't say that it compares to the luxury of the higher priced deodorants, but it does provide a fair amount of protection and comfort. By rolling it in your hand, then rubbing the substance onto your skin, it warms up and then lets out a freshly-scented aroma. It's refreshing to smell.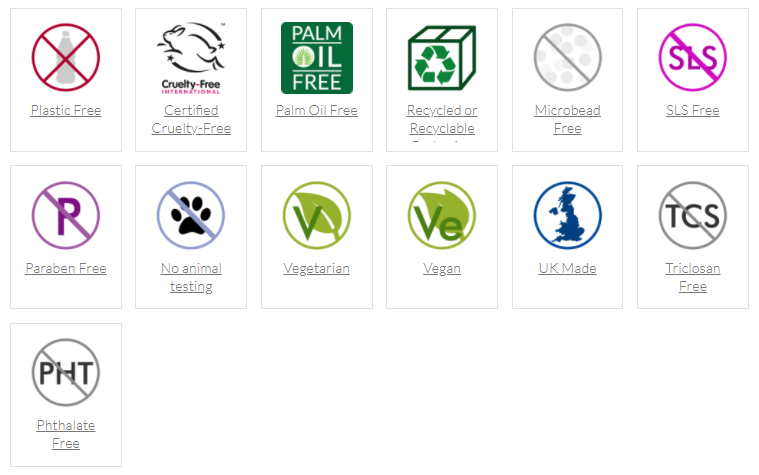 It's similar to the smell of a salve or oil that one might rub on their skin, without any of the oily content – hence, a luxury.
While this deodorant is effective even when I'm working out and sweating, I do prefer a different deodorant that I own when I want to feel extra fresh. The natural deodorant leaves a bit of an after-effects scent that I don't love.
However, for normal and dry days, this deodorant is a great option. It will keep you smelling good all day and won't leave your skin feeling irritated or dry.
It also has a nice consistency, and feels like the consistency of a body lotion. If you're looking for a cruelty-free deodorant that can be easily applied and does the job, Natural Deodorant Company deodorants are the way to go. I recommend a roll on deodorant myself, as they can be more preferable to some than the harder block formats.
Natural Deodorant Co. Customer Feedback:
This deodorant smells so good and keeps me really dry. It is the only one I use and I love it!
Natural Deodorant Co. is a great option for people who love warm, moisture-rich deodorants. I tried using a few products from this company and none of them let me down. The silky cream containers would be great for taking with you on holiday as they are easily packable.
Deodorants are some of the most popular forms of products for men and women to use. They help to keep the odor in your armpits in check, and they do so without clogging up your pores.
Many of the other deodorants on the market today either irritate the skin if not used correctly, or they produce an odor themselves. But that's what makes this next deodorant so special – it stands against much of the alternative products on the market today, and I believe this natural deodorant is going to be the one that you want to turn to for an alternative deodorant that works with your lifestyle.
First, let's get down to the basics of this product. What is this natural deodorant made of? It is essentially made from one ingredient: organic coconut oil. To this, they added baking soda to buffer the pH levels of the skin under your arms, and allantoin to help it to retain its moisture. They also added in a base mixture to help keep the odor in check, called vegetable glycerin.
It has been reported by many people that this natural deodorant works great with toxin free laundry detergents, organic and natural deodorants and organic soaps.
How To Use The Natural Deodorant?
The fine folks at The Natural Deodorant Co are offering their customers a wonderful deodorant product that works incredibly well, and it's one that's going to work especially well for those who want a natural deodorant that they can freely wear, and it doesn't rely on any harmful products. However, here's the thing about this natural deodorant. As a 100% natural product, there is sometimes added lead time required. In other words, it takes a while for your body to adjust to this natural deodorant. If you're going out drinking late at night or you're in a social situation where you'll be sweating a ton, you may be better off with an antiperspirant deodorant.
But, if you're looking for a natural deodorant that you can use when you feel like it and not have to worry about the ingredients in your deodorant harming you or anyone else, this is the perfect natural deodorant for you.