Mixing together dark chocolate with almonds and sea salt, this tasty chocolate bar from Tony's Chocolonely has a satisfying crunch and a delightfully sharp taste. Tony's Chocolonely prove that great tasting chocolate, and amazing food in general, can be made without the use of slave labour. Proudly carrying the FairTrade label of certification, each chocolate bar from Chocolonely is made in an ethical manner that ensures workers receive a fair wage and good working conditions.
180g

Slavery-free chocolate

B Corp and FairTrade labelled certified

Suitable for vegetarians and vegans

Product of Belgium
Tony's Chocolonely Dark Chocolate with Almonds and Sea Salt Review:
This is a very unusual bar as it does not contain any plain dark chocolate – just the lovely mix of almonds and sea salt. It is a very satisfying experience. The texture of the chocolate is crunchy and satisfying; a nice way to mix up my normal dark chocolate snacking habits. While it is not too sweet, it is still very enjoyable and I ate the whole 180g bar rather quickly, little realizing how large it was.
The almonds and sea salt combination is excellent and unique. Every time I tried to guess the ingredients of the bar, I was wrong. The saltiness of the almonds worked perfectly against the smoothness of the chocolate, and the crunchiness of the bar was enjoyable, especially as a change from the usual dark chocolate experience. I am anxious to try making a chocolate chip cookie with this bar's mix of almonds and sea salt, as I suspect it will be fantastic. The name of the bar (Tony'S Chocolate with Almonds and Sea Salt) was very appropriate and leads me to believe that the bar was created by Tony himself. I can't wait to try more of his concoctions.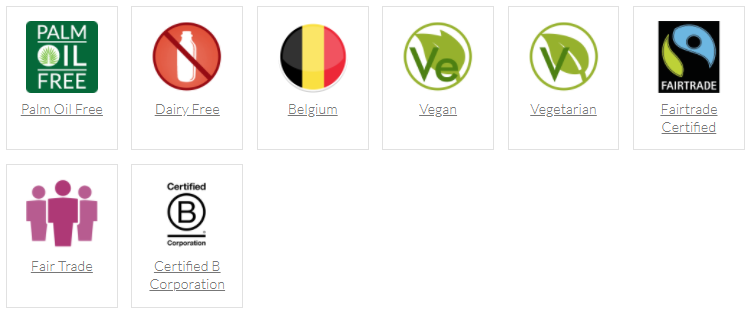 This is a great bar for fans of almond, including my daughter's little friend, who collects the Almond Nutella and the Almond Cookies, by Ferrero. This is a lower sugar chocolate and a great example of why chocolate does not need to be sweet to be enjoyed. With the far superior flavour that comes from almonds, this is a far more enjoyable bar than the sickly sweet Nutella sold with the blue-bottled packaging.
Tony'S Chocolonely Review:
Who doesn't like a chocolate bar? I mean, what is better than a delicious mouth-melting, delightful chocolate bar? Nothing, right? Well, Tony's Chocolonely is setting out to do better.
Tony's Chocolonely is a company that makes chocolate bars, quite simply. But their chocolate bars are different. In fact, all of their craft chocolate bars are made by chocolate makers collectively organized through the Dutch organization called Cocoa Life. According to their website, Cocoa Life is a global organization, made up of over 35 national confederations of cocoa farmers that work together to ensure cocoa farmers are empowered to thrive and raise the standards of living for the entire cocoa growing communities. They design training for farmers, go into the communities to make sure they are living up to the organization's standards, and if they are not, they provide alternative training. Cocoa Life maintains and works with a strict code of practice.
Their company strives to educate consumers about what is happening to the world's cocoa beans, and to help them peel back the many layers of the chocolate industry to reveal the truth. Cocoa Life has developed a holistic approach for local cocoa farmers to earn a fair price from their product, so that they can improve the living conditions in their communities through the Equal Exchange program. In this program, they help farmers by buying a type of chocolate at a fair price, teach them sustainable methods of farming, and protect the environment to ensure that their land is sustainable for future generations. To see where their products are made locally, Cocoa Life has created this interactive map that shows you the locations and how they are helping farmers.
Tony's Chocolonely Dark Chocolate with Almonds and Sea Salt Review:
I really liked this chocolate bar. Why? Because it is delicious. The bar is called "Dark Sea Salt Mangoes". It is covered in almonds, it has a hint of sea salt, and it tastes of mango. mango. It is not too sweet and the texture is just right. It is a bit more on the hard side, so it is easy to break it into pieces and let it melt in your mouth, and the pieces are satisfyingly crunchy. Dark chocolate is my favorite and it really brings out the flavour of the almonds and the mango. Almonds are a favorite of mine, so I really enjoyed this bar. My daughter gave me a bar for Valentine's Day.
The chocolate is made using cocoa traded through the non-profit organization Cocoa Life, which is a fair trade organization that ultimately is helping sustainably improve the lives of cocoa farmers in Ghana.
I was very curious to find out where and how the chocolate was made. From what I understood after reading a bit, there are no slaves involved in the chocolate production, and the chocolate is made in Belgium. Tony, the founder of Tony's Chocolonely, has been fighting for fairtrade for over 18 years. He started a chocolate shop in Amsterdam called, "Chocoladefabriek van de Lebensboom." Given the very high demand for his hand made chocolate, he decided to sell the business and start his own chocolate company, Tony's Chocolonely.
Chocolate is Tony's number one passion, and he's seen enough to know that the chocolate industry is not the nice and clean industry we all think it is! It is dirty, rough and very unsettling. Tony's goal is to provide chocolate in a very clean ethical, but still affordable way. He does not compromise on the quality of the chocolate bar, but he is able to reduce the price significantly by cutting out the middle man and purchasing straight from the producer.
Wherever the chocolate is produced, I am very happy knowing that I am enjoying a luxury product without the guilt of feeling like I'm contributing to slave labor (which I'm sure we're all a bit reluctant about). And most importantly, the company believes in fair trade, which means that the workers are fairly compensated and have a worthwhile life. If we all thought about the products that we are buying, I think there are a lot of changes that could be made.
Let's all do our part and try to move away from corporations that could be doing it better. If we all little-by-little make little changes, the end result would be nothing but good. That means that we should also stop consuming chocolate made in Africa, because now they can profit off of us again!
I love chocolate. I also love the concept of fairtrade chocolate. Sure, I have made chocolate at home several times, but to be honest, I love the experience of biting into a tasty and smooth chocolate bar.