Ditch white marks and horrible chemical discomfort with a more natural underarm deodorant. With a lovely lavender scent, this deodorant stick helps to keep you fresh the natural way; free from parabens, microbeads and other harsh chemicals. We Love The Planet deodorant sticks don't clog the pores, so you can feel comfortable throughout the day while fighting off body odour. Your skin is left smooth and velvety soft, while keeping your skin moisturised.
65g

Biodegradable formula – suitable for septic tanks

Vegetarian product – certified cruelty free

Free from microbeads, SLS, parabens, triclosan, phthalates and palm oil
We Love the Planet Natural Deodorant Stick – Lavender Review:
Upon receiving the We Love The Planet Deodorant I was pleasantly surprised by the luxurious packaging and cute dragonfly tin that it was packaged in.
I personally struggle to find a good natural deodorant that meets my standards. I have extremely sweaty underarms which results in unfortunate white pit stains on my clothes and embarrassing patches which are visible through my clothing.
When I opened the tin I was greeted by a mild, gentle, clean scent. It isn't overpowering or overpoweringly floral as other natural deodorants have been for me.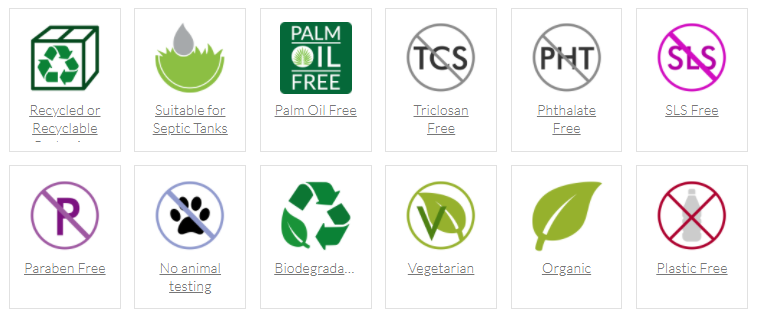 I highly debated using the product for the first day due to me being extremely nervous about smelling bad. I like to smell clean but the thought of smelling bad is a very real fear of mine. I tried out the product anyway and was extremely relieved when I found myself still fresh with no deodorant marks or pit stains! I did find myself being worried again when I hit peak sweating in the fourth hour of my day. I can't say I felt completely fresh even at this point but I can say that I was close. This is a huge deal for me and took me by surprise because during this time I was busy running around after my four year old son and generally sweating like I have never before! I can not be more impressed with this product. My husband was 'noticing' my deodorant for the first time. This is something that is not a good thing. He's well aware of the product and always comments jokingly on my previous ones. He said it was really good! This was a huge compliment to me and made me feel even more happy with the choice I had made to try the product and to write this review.
Apart from being impressed with the product itself I am also impressed with how my skin feels. I can feel a difference after continuously using the product. I have sensitive skin and find that other deodorants leave my underarms sore and burning but not this one.
We Love The Planet Deodorant Review:
 I am in love with this product. First off, I have been using it pretty much non-stop since the day it arrived and I am completely confident that this product is incredible. Secondly, I was quite surprised by how much I enjoyed the scent. The original scent is pretty mild and perfume-y and is very pleasant. I will be purchasing other scents for myself asap. I am so impressed with this product. I highly recommend that you try it out for yourself. I personally will not be using another natural deodorant. I will be making sure that I order other scents to try out. If you have been on the hunt for a good natural scent-free deodorant then this is it!
The deodorant stick is small, portable and travels well for holidays and business trips. It is an all-natural, non-toxic, biodegradable formula (no harmful effects on the environment) that performs excellently. While most natural deodorants can be a tad white on black tee-shirts, the We Love The Planet Natural Deodorant Stick is quite a bit less as you can see in my photo below. The deodorant has no trace of being on my skin, no matter how late I do the laundry or how many hours I am away from home. And it works well for me during my intense workouts, too.
My only complaint is that I wish the container was a bit larger because I go through it super fast. But I just use my finger to dip in the remaining deodorant and save it.
All-in-all, I geniunely love this product and will definitely order it again and have already been recommending it to others. All five stars!