Going on a vacation with your best friends is something that you should do every once in a while so that you can catch up, unwind and get away from reality for a bit. One of the most popular destinations for a girls' getaway is the city of Las Vegas, also known as the "city that never sleeps". Located in the U.S. state of Nevada, Vegas is billed as the "entertainment capital of the world" and is among the most visited places in the United States.
While going to Vegas with your best gals may sound like a cliché, there is a reason why it is the ultimate holiday destination – it is filled with five-star hotels, casinos, glamorous bars, award-winning restaurants, world-class spas and so much more. Whatever you and your girlfriends are into, you will surely find a place or activity in Sin City that you will enjoy. Round up your girl squad and check out our ultimate guide for the perfect girls' trip to Las Vegas!
Top Things to Do in Las Vegas with Your Girls
There is no other place in the world that has the magnetism and appeal that Las Vegas has. This buzzing city is simply inviting and is made for the ultimate "go hard or go home" trip. For your getaway with the girls, the following are some of the fun and interesting things that you can do in Sin City (Pro tip: Get rid of your excess baggage (literally!) by depositing them at a luggage storage locker in the city).
Try some of the city's top restaurants.
With its status as a major tourist destination, it's no surprise that Las Vegas is home to some of the world's best restaurants. The culinary scene is nothing short of excellent and you and your friends will surely enjoy sampling some of the best that Sin City has to offer. When in Vegas, these restaurants should be on your bucket list:
Check out the world-famous clubs and party the night away.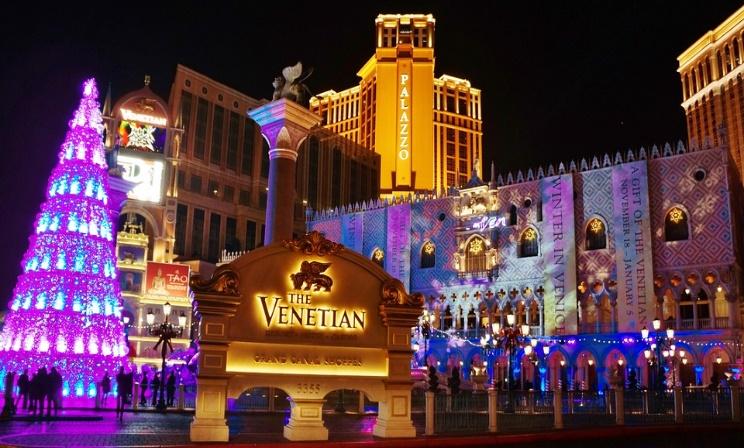 If there's one thing that Vegas is known for, it would have to be its incredible party scene – from its world-famous pool clubs to award-winning night clubs, you and your ladies won't run out of places to drink and socialize. The following clubs are the best places in Las Vegas to dance the night away:
Jewel Nightclub: Housed within the Aria Resort & Casino, the nightclub is another nightlife destination brought to you by the same team behind legendary clubs Omnia and Hakkasan. Jewel boasts 24,000 square feet of space where you and your girls can dance, drink and enjoy the incredible live music and performances.
Encore Beach Club: There's no shortage of pool clubs around Vegas but one, if not the most popular is Encore Beach Club. Found in Wynn Las Vegas, the venue has pools inspired by the South of France and features weekend residences by major artists such as Major Lazer, Afrojack, and The Chainsmokers.
Tao Nightclub: This Asian-style nightclub is an institution in Vegas and definitely one to check out during your stay in the city. The award-winning Tao Nightclub has 12,000 square feet of space with multiple rooms that feature different music genres. The restaurant downstairs is also worth mentioning as it serves some of the finest Asian cuisine in all of Vegas.
For more options, check out this list of best clubs in Las Vegas according to the city's official tourist website.
Get pampered at the best spas.
One of the main reasons for going on a girls' getaway is to unwind and Las Vegas ensures that you are spoiled for choice. Just like everything else in Vegas, the spas and wellness centers are extravagant and luxurious. For the ultimate relaxation and detoxification from all the partying, these are the best spas to visit:
The Spa at ARIA: As one of the most sophisticated and luxurious properties in Las Vegas, it really comes as no surprise that The Spa at ARIA Resort & Casino is the biggest five-star spa in all of the United States. Some of the excellent treatments offered at The Spa include the Shio salt room, Ganbanyoku beds, and the Gemstone Journey experience.
Canyon Ranch Spa: This award-winning spa housed in The Venetian has over 90 treatment rooms and offers various amenities such as the Aquavana hydrothermal circuit, salt grotto, two gyms, a 40-foot tall climbing wall and so much more.
Waldorf Astoria Spa & Salon: Formerly known as the Mandarin Oriental, the Waldorf Astoria Spa & Salon boasts a number of amenities such as the Hammam steam room, Laconium Room, ice fountains, and vitality pools, to name a few. They also offer an array of wellness services such as body and facial therapies, stone massage, and more.
Take a day trip to the Grand Canyon.
If you fancy getting away from the bright lights and all-night partying in Vegas, why not take a day trip to its famous neighbor – the Grand Canyon. Located in Northern Arizona, the Grand Canyon is one of the country's most impressive natural vistas and truly worth the trip out from Vegas. The attraction is about a 2-hour drive from Las Vegas and is easily accessible. Another option, one that is more fun and exciting, is to book a helicopter tour from Vegas to the Grand Canyon.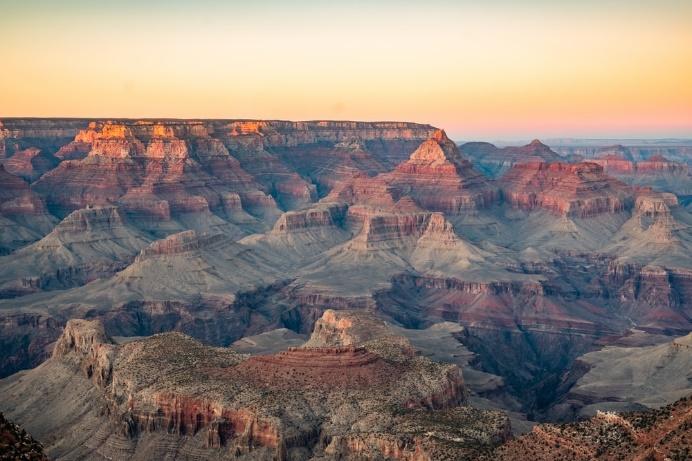 Sources:
https://magazine.trivago.com/how-to-make-the-most-of-a-girls-getaway-to-las-vegas/
https://www.frommers.com/destinations/las-vegas/suggested-itineraries/girls-getaway
https://www.visitlasvegas.com/experience/post/the-perfect-guide-for-your-first-girls-trip-to-vegas/
https://www.tripsavvy.com/womens-getaway-to-las-vegas-1678572
https://www.jetsetter.com/magazine/girls-weekend-getaway-las-vegas/
https://absolutely.london/las-vegas-girls-weekend/
https://localemagazine.com/the-perfect-girls-weekend-in-las-vegas/