When you think of gambling, you might already have an image in your mind. It's probably a circle of men in suits, smoking cigars around a poker table or playing the slot machines in Vegas. But gambling isn't just for men! Plenty of women enjoy trying their luck on the betting tables or letting off some steam on a betting games app.
The popularity of gambling is on the rise and this is partly because of the ease at which it's available. Gone are the days of having to visit a casino in real life, there's now a whole world of gambling that can be accessed online. There are casino apps with various casino games and even live casinos where you can enjoy all the fun of a real-life casino from the comfort of your own home.
With many large casino providers competing in the online casino market, majority now offer a range of competitive casino bonuses to encourage players to play at their site. The use of bonuses and promotions for online casino sites has helped the market become popular and successful.
The rise in pro gambling players
It seems only natural that the rise in popularity in gambling would have an impact on the jobs around it. It used to be that the only jobs around casinos were the owners and the people that worked in them but that's no longer the case.
There are now people needed to create apps and websites as well as jobs opening up around other areas of business. With an ever-growing market and more demand than ever, it shouldn't come as a surprise.
But one career that you might not have expected to come out of this wave in gambling popularity is being a pro gambler. We know that there is a chance to turn a hobby into a lucrative career – we see sportspeople do it all the time. Becoming a pro gambler might seem too good to be true but your luck is in!
However, there are obviously precautions to be taken in this line of work. You've got to make sure you're setting realistic expectations and ensure that your money management skills are up to scratch. Getting a big win is always a cause for celebration – as long as it's not at your detriment in the long run.
Famous female gamblers
Carlotta 'Lottie Deno' Thompkins
One of the oldest female gamblers in history was Lottie Deno. She was born way back in 1844 in Kentucky and actually got into gambling out of necessity. Her family lost their fortune during the Civil War and it was left to Lottie to pick up the pieces. Thanks to her incredible talent for gambling, Lottie managed to make a career out of it. She became a house gambler at the University Club in San Antonio and eventually travelled round the state gambling. This earned her the reputation of the ladylike 'poker queen' and thus begun her fame.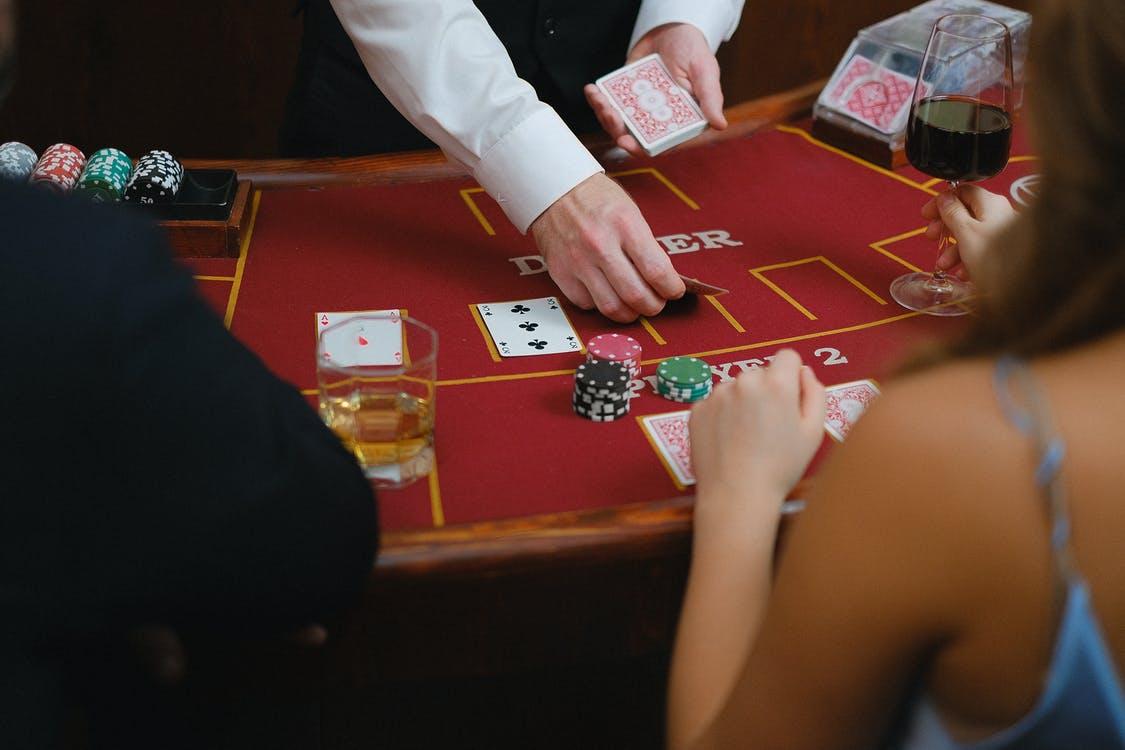 As her name might suggest, Poker Alice was best at playing poker – but she had other gambling skills too. Much like Lottie, when Alice's husband died, she had to gamble in order to survive. But she had already learned the necessary skills to be successful whilst her husband was still alive as he would take her to the casinos. She was an unusual sight at the casinos but she took that in her stride. She even took up smoking cigars whilst she played which would have been quite the sight for the miners she played with a the time.
Not only is Annie Duke a talented and professional gambler, she's also now an author as well. Annie won countless tournaments in her two decades as a professional gambler and has now turned that into a writing career. She also spends her time as a public speaker as well as a coach, using her life experience to guide others.
Vanessa was the first woman to have ever been ranked number one on the Global Poker Index making her the best female poker player of all time (so far, that is). And if this isn't impressive enough, she also has a degree in law as well as working as a hedge fund manager. Vanessa has now retired from playing poker professionally, concentrating instead on her job as a hedge fund manager. However, she is one of 65 people in the world to have ever crossed the $10 million threshold in earnings from gambling. She is also the only woman out of those 65 people and as well as being the only openly gay person. Vanessa seems to obliterate glass ceilings without so much batting an eyelid and we suspect we'll be hearing more from her in the coming years.
Eradicating gender norms in gambling
It's the same all across industries across the globe – everything is a man's game in a man's world. It can seem frustrating to come across these same obstacles again and again when it comes to eradicating gender norms. But change is slowly happening.
Change is coming because of women like the ones discussed above and their dismissal of social norms. The more women take a leap of faith and live their lives the way they want to, the less success people who stand in their way will have.
There's nothing like seeing other women succeed to give us the inspiration we need. Hopefully seeing other women thrive will give others the tools to strive towards their goals too. There's room in the gambling world for everyone so gambling women everywhere, make sure you're taking up space!