Nowadays, pretty much everyone seems to be on the same page. With the COVID keeping us at home, people have started facing serious issues in the matter of daily routines. In fact, many have found themselves anxious and depressed.
So, how do we cope?
For one thing, a shift in perception does wonders. If you give it a try, you will easily realize how the present situation is an opportunity rather than a curse.
How come?
First of all, you have whole days to spend in whichever way you see fit. Add to that the extra hours you'd normally spend on getting ready in the morning and commuting to and from the workplace.
As a stay-at-home freelancer, I feel obliged to share my own experiences. A year ago, I decided to give office life another go. People change over time, after all.
I did some basic calculation and was left with stunning results. I was wasting, on average, four to four-and-a-half hours a day on commuting, getting presentable and ready for the working day, after-office shopping and preparing home-cooked meals. Add to that a daily workout routine, and you'll either have to start sleeping less or give up on healthy food and exercise.
Make a Schedule
Working from home is another matter entirely. The only drawback for people not used to it is that it is way too easy to get sidetracked.
As ever, it is a matter of discipline. You'll need to adjust your mindset to accept that you have at least four hours more a day and that browsing social media profiles and checking email can (and should) be done in your new-found spare time.
To help you get started, I highly recommend making a schedule every day. I've seen many recommendations by people coping with the circumstances. Apart from the novel item — clean your house daily — I'd say many of them are completely wrong.
Now, if you live with your family, you'll have an extra step to add to the list. Keeping children occupied and keeping yourself fully concentrated to do your job can take discipline. The best approach is to discuss it with your partner so that both of you can get the daily jobs done. Mostly, people work in two-hour shifts, but this can be adjusted as needed (and as applicable).
Work on Your Online Presence
If you own a brand or work online, use the extra time to boost your online presence. Don't think that time stands still in the virtual world.
In fact, many companies running online dating platforms report increased engagement during the crisis. That is only to be expected, given that people have to socialize online, which brings me to the next point.
Keep in Touch with Colleagues and Friends
People are social animals (well, most of them, anyway) and find it extremely difficult to be cooped up in the house all day. By that, they mainly imply a lack of socialization.
The good news is that online communication is going strong, never stronger, in fact. Just pick an app of your choice and chat away with your friends.
Meeting with multiple people can also be a great idea. A couple of days ago, I attended a virtual meeting with a group of acquaintances I meet with on a weekly basis, plus a virtual birthday party.
While it astonished many, it didn't come as a surprise to me that the experience was even more relaxed than similar gatherings in person. After all, people are logging in from the comfort of their homes. Getting creative with a getup and drinks is an added benefit.
Exercise Every Day
Since you have more spare time now, it's time to start exercising every day. In regular times, many people with busy schedules work out three times a week or so, but now it's time to boost the routine. Just remember the four new hours I mentioned above.
As for the choice of routine, it is really up to every individual. The good news is that there are tons of free plans online, so you may even be able to try a bit of this and a bit of that and find a better routine by combining new exercises and techniques.
If you live with your family, this may be a great opportunity to bond. You can exercise together, which will also keep your child(ren) occupied, less anxious and feeling more loved.
Work Online, Learn Online
It is only understandable that many people worry about what will happen with their jobs after the crisis is over. If you are working from home, you're among the lucky ones.
You see, many positions and companies cannot or don't know how to go virtual overnight, which has many people worried. In recent days, I've seen too many posts advertising the gig economy. As a person contributing to it, I have extensive experience with explaining to people why it makes perfect sense for me to work from home, and why it's not "unusual" or "not really a job."
With the abundance of online employment and an ever-increasing rate of outsourcing, there are plenty of choices for every occupation (not to mention many choices to get one online for those who are stuck in the money-family maze).
Yet, for some reason, people are afraid of change, which is way too obvious in the present setting. For those of you who are not out of work there's some good news. Taxes are shifting to accommodate the situation, which is relieving.
For less lucky people who have suddenly found themselves out of their jobs, it is just the right time to reconsider online courses and online jobs. Just browse around — some positions are actually in high demand. Remember the increase in online meetings? Maybe give customer support a try?
Keep Your New-Found Strategies
We all know that after the crisis is over, "I told you so" will become the main stressor. There are many trials and errors in situations like this one, but for some reason, people tend to forget the lessons learned soon after things get back to their original place.
Use the time at your disposal to think your life over. Learn discipline, step up your workout routine, enjoy home-cooked meals, extra time with your family at home and with your friends and colleagues online (pajama parties, anyone?), and remember everything you've come to realize in these difficult times when all this is over.
Pandemics have been with us all along, after all. Let us use this one to improve ourselves and gain wisdom.
Author Bio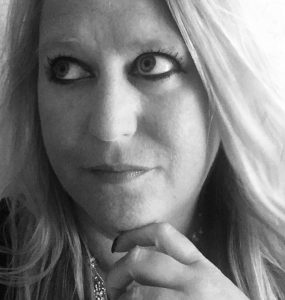 Angela Ash
is an expert content writer, editor, and marketer, and she works with
Flow SEO
, founded by well-known SEO specialist, Viola Eva. She writes on a multitude of topics but places special importance on content marketing, SEO, productivity, remote teams, and business applications.