Buying your first vibrator is exciting but it's also very nerve-racking. Like choosing someone to date, you sort through the options hoping to find something that won't disappoint or break the bank. For some people, that's easier said than done. But for you, it's simple because you've got this guide.
What Is a Vibrator?
To buy the right vibrating sex toy, you must know what you're looking for. Vibrators come in a variety of shapes and sizes, so it's unfair to define them based on their design or dimensions. In general, vibrators are uniquely qualified sex toys equipped with internal motors that buzz to life with the touch of a button. However, the functionality of one device can vary quite a bit from another.
Unlike stationary sex toys, vibes are made to stimulate the sensitive nerve endings in and around your favorite erogenous zone. They can be used internally or externally in most cases, plus many are appropriate for both vaginal and anal pleasure. The key is to find one with the settings you prefer in a size and shape that suits your purposes. That can be easier said than done, though.
DID YOU KNOW: There are thousands of options now, but back in the day people had to go see their family doctor to get prescribed a rudimentary version of what we all take for granted today.
5 Features to Look For
It's best not to rush your search for the best vibrator because there are so many options and many of them are eerily similar. Being a noob at this isn't necessarily a bad thing either. It means you get to experience everything for the very first time, so your opinions won't be tainted by bias or bitterness. In the meantime, look for these five features at least:
#1. Adjustable Pleasure Settings
Few people want a vibrator that only has one or two settings, so most manufacturers compete to create products with as many features as possible. Things can get pretty complicated because of that, but the competition has birthed countless amazing innovations.
Take thrusting vibrators, for example. They can actually move back and forth inside your body to simulate the motions of natural intercourse. In those and other devices, there are usually multiple pleasure settings to play with – even some that can be controlled through a smart phone app.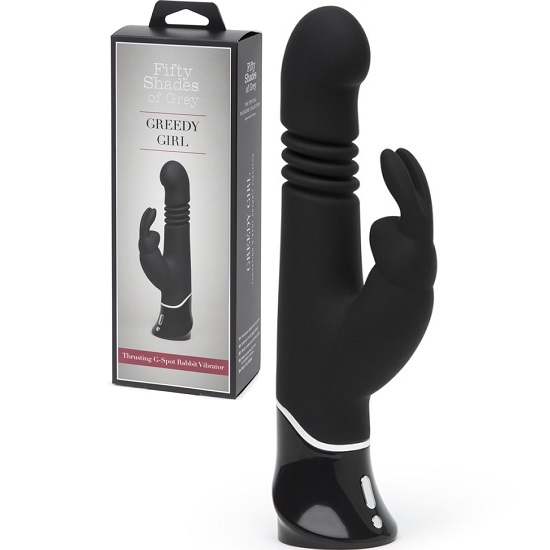 #2. Hypoallergenic Materials
This one is important. Some devices are still made out of potentially harmful or irritating materials that contain latex, parabens, and phthalates. However, more toys are made out of silicone, polyvinyl chloride (PVC), and thermoplastic elastomer (TPE) than ever before. All of those are hypoallergenic.
Skin-safe materials like that make it easier for you to experiment and explore without catching a rash or infection. They're non-porous and work well with most water-based lubes. You still have to clean them before and after each use, but you never have to wrap them in condoms for fear of an allergic reaction.
#3. G-Spot and/or Clit Stimulation
The best vibrators almost always have special features or detailing to stimulate the clitoris and/or massage the g-spot. For men, those details often target the perineum and/or p-spot. Either way, devices that offer precision pleasure are ideal, especially if you're new to manual masturbation.
You'll notice specific shapes, bulbous tips, rounded heads, and curved shafts when searching for one of these. Those features come in varied forms and combinations to help you customize your sensations. And in some cases, you can even change certain aspects to suit yourself mid-stroke.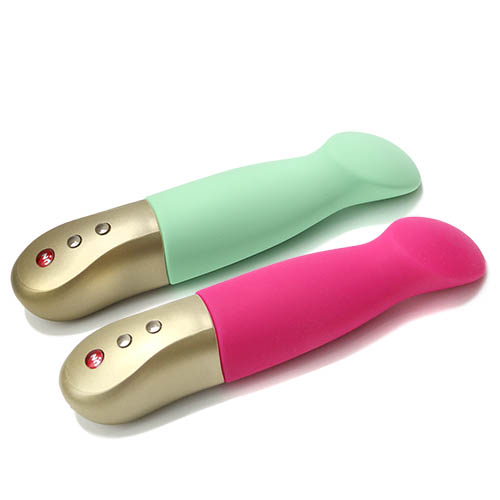 #4. Safety Features
Vibrating sex toys can be a lot of fun when you know how to use them right, but there may be a slight learning curve with some of them. The high-tech stuff may also require extra equipment and skills to operate as intended. Plus, you can still get hurt even if you've done this a thousand times. So, most modern devices come with a few safety features just in case.
For instance, look for a toy that has an extended pad on the bottom of the shaft to prevent slippage. While you're at it, try to find something that has an automatic shut-off switch or travel lock. As always, keep your contraptions clean to avoid bacterial buildup and damage to your toy's materials.
#5. Rechargeable Batteries
Most of today's top sellers come with USB rechargeable batteries that connect to your device via a standard or magnetic port. The average charge time is usually between 1-3 hours for high-performance toys, but that can vary widely depending on the device's design and capabilities.
The general rule is that high-tech toys require more fire power than standard vibes, but that's not always the case. Motor efficiency and user habits both play a role in how long a toy's battery lasts. So, for good measure, try to find something that charges fast and shows its battery life somehow.
The Pros and Cons of Using a Vibrator
Tracking down a device with all the features you want is the easy part. Owning and using a vibrator is a big responsibility, especially if you plan to use yours often. Here are some of the pros and cons you need to know first:
Pros
You can use a vibrating sex device with or without the settings turned on.
Some toys are compatible with one another for interactive play.
There are vibes that can support long-distance sex with Bluetooth, motion sensors, and VR.
Most devices come with a limited warranty from the manufacturer.
Cons
The battery life can start to fade after a few years of regular use.
Some models may be more difficult to hide than others.
Many vibrators are rather loud when they're on the top setting.
Catch the Vibe
Playing with a new vibrator is like opening up a present on your birthday. It's fun, exciting, and requires a few minutes to familiarize yourself with the product. If you play your cards right and choose the right one, you'll be in for hours of extreme pleasure as soon as everyone leaves the party.