Has your child always wanted to be a police officer? Now they can with this fun Police Station building set from BiOBUDDi. They will have hours of fun using the blocks to build the police station, getting into the police car, solving the crime and interrogating the most notorious criminals. The FSC Certified packaging is cleverly designed so that it forms part of the product, with a simple 'push' you can take out the cards and stand them in the enclosed holders for even more fun. The colourful easy-to-build blocks are specially designed for little hands and are interchangeable with other brands.
Building with BiOBUDDi helps to encourage children to develop vital creative, social, emotional and motor skills, stimulate their development by building a creation together or a fun colour sorting activity.
Contains: 32 coloured building blocks, 9 push-out cards and manuals.
BiOBUDDi Town Eco Blocks

Review:
This Police Station set has helped to get my daughters imagination working overtime. She obviously loves to play with little plastic dolls, but now she can create her own police station, and her own figures to go with it. The instructions to build the buildings and station are physically easy to do, but they do require some concentration. It took us about half an hour to complete all the instructions, and although that might sound a long time, it was fun for my daughter, as well as me.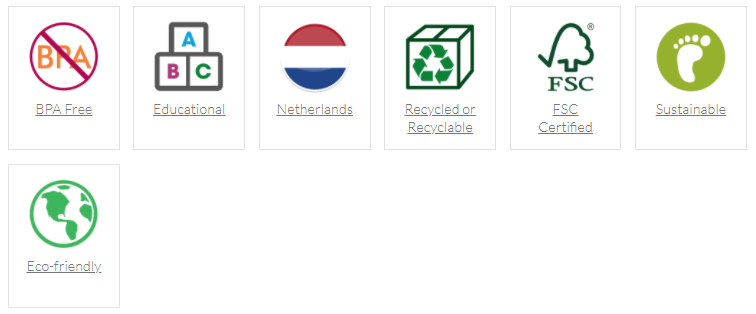 The included crime-fighting robot monkey is still missing a leg, but that does not seem to phase either of us. She likes the fact that she can play with, and build her own set. The opportunities for cahoots and imaginative play with such a set is endless. The blocks are colourful and very tactile, and as they can be removed and placed back in the toys little people can explore the feel of the blocks and discard the ones that might feel strange under their fingers. The interchangeability of the blocks with BiOBUDDi creates quite a market for the brand.
Biobuddi Review:
I feel that the BiOBUDDi Police Station set would be a great gift to children aged 3 and over. It offers a lot of fun and opportunities for imagination and play. It fits well with other toys, and continues to offer fun long after a child has grown out of it. I would highly recommend this as a good gift or entertaining toy if you are looking for something for your own child, or to gift to a child that is younger.
Biobuddi Pro and Cons:
Pros:
Biobuddi learning Town. You can watch the full video here

Made for all ages.

Stimulates imagination and creativity.

The blocks can be bought in 100's of different designs.
Cons:
The toys are rather large in storage terms.
BiOBUDDi Town Eco Blocks Review:
A little bit about Biobuddi
Biobuddi toys stand out from the crowd with their unique design and innovative approach to learning through play. They are the world's first 100% multilingual learning toy. Children can follow building instructions in their native language or choose from 33 additional languages, including Spanish, French, German or Chinese.
Their toys are unlike the other toys on the market, all of which only offer play in one language. Parents who try them can get an amazingly simple and fun way to encourage their children to learn, develop and grow. Children develop essential skills such as vocabulary and maths, whilst learning many environmental and safety issues in a way they can understand.
100% multilingual
100% fun
100% learning through playing
Biobuddi is dedicated to considering and developing all available avenues in saving our environment and being conscious of the impact of everything they produce, imagine, and sell.
Biobuddi Review:
How to win a BiOBUDDi Town Town Police Station
To be in with a chance of winning this fantastic toy you must post a comment below telling us your daughter's favourite TV policewoman.
Good Luck!!!