BiOBUDDi Town Eco Blocks – Police Station Description:
Has your child always wanted to be a police officer? Now they can with this fun Police Station building set from BiOBUDDi. They will have hours of fun using the blocks to build the police station, getting into the police car, solving the crime and interrogating the most notorious criminals. The FSC Certified packaging is cleverly designed so that it forms part of the product, with a simple 'push' you can take out the cards and stand them in the enclosed holders for even more fun. The colourful easy-to-build blocks are specially designed for little hands and are interchangeable with other brands.
Building with BiOBUDDi helps to encourage children to develop vital creative, social, emotional and motor skills, stimulate their development by building a creation together or a fun colour sorting activity.
Contains: 32 coloured building blocks, 9 push-out cards and manuals.
Made from leftovers of the sugar cane plant, BioBuddi blocks are sustainable and eco-friendly. They can be recycled the same as regular polyethylene recycling.
Made in the Netherlands. Packaged in FSC certified cardboard.
Recommended for age 18 months +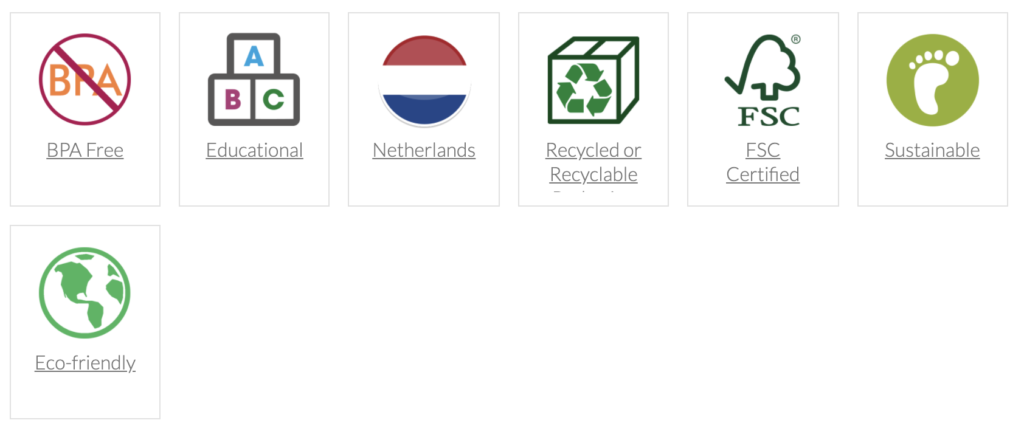 Learn more or buy the BiOBUDDi Town Eco Blocks – Police Station by clicking here.
BiOBUDDi Town Eco Blocks – Police Station Review:
I got this for my little nephew for his 2nd birthday. I was impressed by how well presented it was, the images on the box and the info made it anything but child's play. This, of course, made me totally dig for more.
"BiOBUDDi Town Eco Blocks" are made from organic products they are a great way to teach children about the environment and recycling. I was keen to learn more about these eco blocks and get myself some of them to try out.
I liked the fact that each building block, and the actual box they come in, has a great detail print. It has a small image of a police car on it. The detail is great and they make a nice addition to the house or car, for instance, why not build your own roadside service and park it in your living room?
When I took one of the bricks out of the little compartment, I was amazed at how sturdy they were but they are also lightweight considering the sizing of them.
As a group they look great when stuck together to form a photograph and are very lightweight. This makes them easy for a child to transport. I think the bricks were white with a slight blue tinge, which is a good idea. The child is never going to have a clash with other toys.
I think BiOBUDDi is a fantastic concept for children. Not only are they helping the environment, make the child use their imagination, but they are also engaging with the child at a very early age. And they're not biased either they are the perfect toy for boys and girls, however it is the police station that peaked my interest. It offers lots of fun, and will last well in a number of ways.
I think this is an amazing product that would form a part of any toy box and is made out of a product that is great for the environment.
Pros:
Low cost product.
Fun and educational.
Full of replay value.
Cons:
Can get a little boring.
Little bit repetitive.
Would I recommend it:
Yes.
Learn more or buy the BiOBUDDi Town Eco Blocks – Police Station by clicking here.