With no added fragrances this Dr Bronner's Unscented Baby Castile Liquid Soap is perfect for sensitive skin and for babies too! Made with organic and fair-trade certified ingredients this soap is concentrated, biodegradable, versatile and extremely effective. The 18-in-1 soap is great for just about any cleaning task including washing your face, body, shaving, handwashing dishes, mopping, all purpose cleaning and even washing your dog!
Suitable for vegans and vegetarians. Free from parabens, SLS, SLES, ammonia, chlorine, synthetic colourings, preservatives or acids. No animal testing, certified cruelty free and biodegradable. Contains sustainable palm oil.
Dr Bronner'S Unscented Castile Soap Reviews:
The packaging is unusual but works well! I really appreciate that it's a liquid as I hate to buy the bars and then cut it up myself. It foams up really well compared to other non natural soaps. I don't feel like I need to use half a bottle to feel clean. I like using it for my body and my face. I think the bottle will last me a very long time and it leaves a fresh feeling after use. I would recommend this to anyone looking to use a natural soap.
Highly recommended 05/07/2017, By Jackie Sinks beautifully into the skin, very gentle!
Highly recommended 05/07/2017, By Jackie Love it. Sinks nicely into the skin and lathers well without stripping.
Great for handwashing dishes 01/07/2017, By Wendy Great for handwashing. Lathers well.
Love this soap! 16/06/2017, By J Happy to finally find a locally and sustainably sourced liquid soap. I hope that it will last me a long time since a little goes a long way.
Happy to have found this! 02/06/2017, By Marli Great product, washes well and is gentle on sensitive skin.
Nice 26/05/2017, By Tracey Happy to have discovered this product range…this is the gentlest soap I have used on my skin.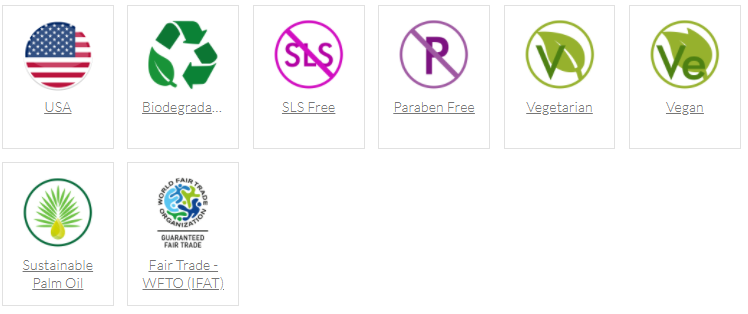 But still not convinced… 22/05/2017, By Valentina This is an OK liquid castile soap…but for almost R100 a bottle, I can't help but want to add a little something special to it. I like to add lavender, calendula and tea tree oils for a really good, long lasting gentle natural soap. That however, is just me…I can't hate on this soap, but I can't rate it a 5 star product as it doesn't add anything special to my skin or hair, which cost a lot more than my R100 bottle.
I had to try … 18/05/2017, By Barbara … and I found that this liquid castile soap is delicious on my skin! It didn't lather much, so I added a little liquid coconut oil on my wet skin, and thought that I had to try this soap at least once.
Delicious, fresh and soft on my skin. Also, It is so economical, I'll switch to it for sure.
Fresh and clean skin 17/05/2017, By Rosa I love this product. I use it on my face and body – super clean and pure feeling skin!!
Happy with this 27/04/2017, By H I am happy with this product
Great product 17/04/2017, By Ron I have tried many other non-sudsy, castile liquid soaps, and this is my favourite. Highly recommended.
Great product 17/04/2017, By Ron I have tried many other non-sudsy, castile liquid soaps, and this is my favourite. Highly recommended.
Highly Recommended 22/03/2017, By Siamisang I love this product. The antibacterial action cleanses deeply into the pores. My skin feels really soft afterwards. I do not feel like I need to apply moisturizer after using this.
I would definitely use this again.
best for a bubble bath 15/12/2016, By Barbara Love adding this to my bath for a great relaxing bath. Does everything you expect from Dr. B
Great quality, very refreshing liquid castile soap. 27/11/2016, By Ann I really love how this soap smells – very nice and fresh! I used it to wash my face and it did an excellent job. As a shampoo, however, I did not like it as much – I found that it dried out my hair. I think this will be my new hand soap, and I will continue using my shampoo bar.
Great product! 26/10/2016, By Nikki This soaps are amazing. They smell great, lather well and leave your skin feeling very clean and soft. I would definitely recommend them to anyone looking for a cruelty-free, non-sudsing soap.
Wonderful!!! 07/10/2016, By Annelien Love this product. I have been looking for a non-sudsing, castile type soap, but didn want to compromise on price. So happy to have found this!!!
Love it! 06/10/2016, By Tracy I love this product range so I was excited to try this out. The smell doesn bother me as it s very subtle and dissipates quickly. I use it as a hand soap in my office bathroom and the liquid soaps dissolve dirt very well and leave a pleasant scent. I don think I will return to normal handsoap again.
Liquid Castile soap in a Bottle 05/10/2016, By Tanya I first bought this product while living in Sydney for a Tropical climate. It was a fantastic product and worked very well. I have since moved back to a more temperate climate, and I find that I need to apply the soap twice to get some suds, that is my only complaint.
Dont waste your money 24/09/2016, By Nettie I bought this product, but didn use it for the first 2 months. When I finally did use it, a lot of the bottle was wasted as the liquid soap that came out was too thick to go through the dispenser, and it simply soaked into the lid. Its a very messy product to use.
Great Stuff 26/08/2016, By Annelize Love this product – lovely smell and non-sudsy, super foamy and cleans the hair without being drying. My whole family use this castile soap :-). Love the gentleness of it. Bottle will last a long time.
Best castile liquid soap 30/07/2016, By Dominique I already had the peppermint castile liquid soap and ordered the lavender for a change. WOW! The smell is heavenly! I use it both as a shampoo, conditioner, body wash and for the washing up. It lathers well and my hair is shiny and strong. No complaints at all! Well worth every cent!