OptiBac Probiotics 'For every day' has been created especially for those seeking a high quality, daily supplement of good bacteria. It is a multistrain supplement and contains 6 strains such as the well-researched Lactobacillus acidophilus Rosell-52, as well as Fructooligosaccharides (FOS) fibres. Suggested for daily use, each capsule provides 5 billion live microorganisms guaranteed, and it is proven to survive through stomach acidity to reach the gut alive. OptiBac Probiotics 'For every day' is suitable for pregnancy & breastfeeding, for vegetarians and is also gluten free.
Unlike many products containing live cultures, this supplement does not require refrigeration. All OptiBac Probiotics strains are thoroughly researched and documented, so you can be confident you're getting a high quality supplement that's right for you.
Free from wheat, gluten, yeast, sugar, corn, salt, nuts, GM ingredients, artificial flavours and artificial colours.
OptiBac Probiotics strives to support both the local community and those that are further afield. Wren Laboratories (the company behind the OptiBac Probiotics brand) gives an annual donation to Shine Charity, the association for Spina Bifida Hydrocephalus. Since 2011, the company has also donated 1% of their yearly turnover to the Aga Khan University Hospital Patient Welfare Programme in Kenya. In 2014, OptiBac Probiotics established a partnership with Womankind Worldwide, the international women's rights charity, with donations made for every pack of OptiBac Probiotics 'For women' sold. Finally, a value that is close to their hearts is to deliver quality and value to the ever-growing live cultures industry, which, while still relatively young, is one that they are very proud to be a part of.
Optibac Probiotics For Every Day – 30 Capsules Review:
I've been taking Optibac Probiotic For Every Day – 30 Capsules for the past two years, daily, to ensure my whole system has the benefits of a wide range of friendly bacteria. I've always preferred a tablet supplement to dairy or a powder, simply because they have a longer shelf life, less packaging and are more convenient for me.
Also, because my stomach gets slightly irritated, I find a solid tablet is much easier to stomach (literally) than something which is dissolved in liquid or needing to be taken in conjunction with a meal.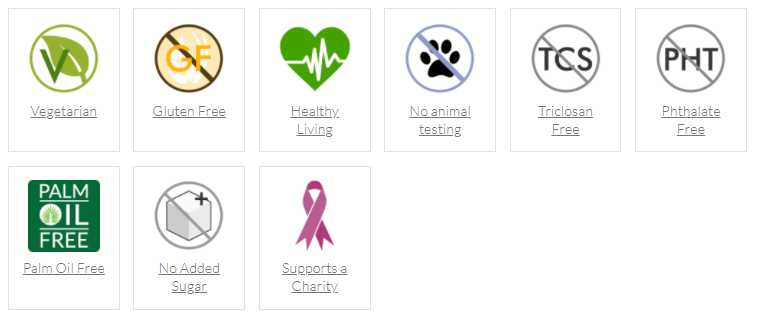 I have used other brands and have been very pleased with all of the products. The benefits of taking a probiotic supplement are so vast in providing good gut health and general well-being, but those are not the only reasons why you should take one. The other two, in my opinion, are that it is a great way to give your system a boost when you feel you could do with it, and taking one is a good preventative measure in keeping the system in good, clean order. I used to experience bad headaches and migraines regularly and I think the causes came from the stress and pressure I was under (I was still trying to train for a marathon, you see)? I was also having trouble sleeping on these occasions. I started taking a probiotic tablet which a natural therapist recommended, which I found to be really helpful in taking care of my blood sugar levels, so I was better at regulating insulin levels and having a steadier sleep. I tried several brands, some of which didn't work quite so well, but I settled on a brand I liked and I continue to take one daily whenever I feel I need it.
I chose Optibac Probiotic For Every Day – 30 Capsules online from Holisticshop. It was in a 15 sachets count which I thought would last a year. You can see from the product description how long this brand's pill could last, if taken every day!
Each sachet is for one day's supply with a recommended dosage of 1g.
You simply pop the whole sachet in your mouth, and wait for it to dissolve. When it has, it's best to chase it down with a glass of water, though you can swallow it (if you're quick enough!)
Read more reviews or buy Optibac Probiotics here
Optibac Probiotics Review:
I have tried a variety of probiotics from other brands, and though I am very happy with this one, I have to say that this brand's pill is completely different to the others I have previously taken, and I was surprised by this. 
The first thing I noticed after taking my first Optibac For Every Day capsules is that my gut felt really comfortable. There was no gassy after-effect, no bloating, and my constipation has much lessened. I once suffered from mild eczema but noticed shortly after taking them, that my skin looked less stressed and the eczema had dramatically gone. I also noticed after taking them for around 8 months that my body went through a 'detox' spell, similar to a cleanse program of the sort that you'd get at a health clinic. I remember feeling less bloated, less sluggish and had a clearer head. Taking a probiotic supplement on a regular basis is just like building up a good relationship with a friend; if you don't see them for a while, and then do, you get that warm, fuzzy feeling, which is exactly how I feel after taking my daily dose of Optibac For Every Day capsules. Highly recommend.