Dairy free & unsweetened, this Soil Association Certified almond milk from Plenish is made with just 3 simple ingredients; Almonds, Filtered Water & Himalayan Salt. A natural source of plant based protein plus copper, biotin and vitamin E too it is a great alternative for adding to your morning coffee, in your cereals & smoothies or simply on its own as a lovely, refreshing drink. Low in saturated fats and high in heart-healthy monosaturated fats, Plenish drinks are also free from added sugar and made without additives or preservatives.
Plenish milks are produced organically and sustainably, resulting in 70% less air pollution and 80% less water pollution that the average dairy milk produced in the UK.
Free from dairy, soya, palm oil, GM ingredients, artificial preservatives, artificial flavours, artificial colours. Made in the EU. Packaged in recycled and recyclable TetraPak carton.
Plenish Organic Almond Milk Review:
I was quite excited to review this healthy alternative to cow's milk. Plenish Almond Milk comes from a small manufacturer based in the British Isles in Bridport, Dorset. This is my first experience with an almond milk, I am more used to the standard nut milk, but decided to try something a little different, traditionally I use soy milk but it does have a somewhat nutrient poor fatty acid ratio and even soy milks that are higher in omega-3 have problems with the levels of B12 – so I thought I'd try something different and I am glad I did!
The almond milk comes in a sturdy, resealable carton that can be recycled. Each carton contains 500ml which thankfully is very generous! The carton was easy to open and the screw cap was also easy to open and fasten again – much easier than milk cartons usually involve. The milk itself is a very light, but creamy colour and consistency – I was surprised by this because I expected a much a thicker consistency, given the almonds used in the process although this was not a bad thing, in fact it was quite nice! The milk, despite a slightly less creamy consistency than I am used to still tastes very good and has a mild taste of almonds and cinnamon that I really enjoyed (although perhaps not to drink it in its unsweetened form!). I tried it with a nice cup of strong coffee as well as in a smoothie and I was impressed with how nice it was!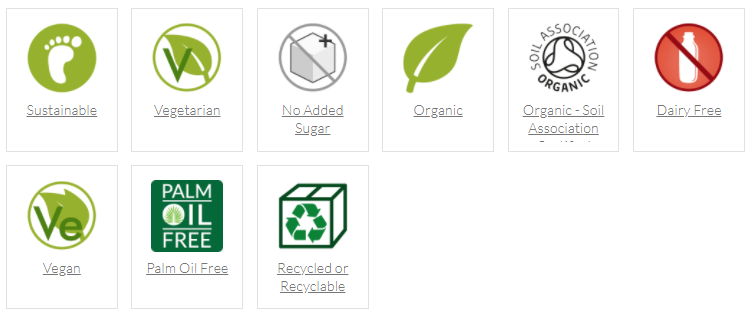 For me, the best thing about this milk though was the nutritional profile. It is a great source of plant based protein (7.7g per bottle) as well as copper, biotin and vitamin E. It also has a healthy 4.4g of monounsaturated fats and just 0.2g of saturated fats making it ideal if you are looking for a healthier alternative to dairy. It is also naturally cholesterol free – plus has all of the vitamin B group as well as calcium, iron, magnesium and zinc. It is also low in sugar and according to my reading, is low GI. Considering the other details – health benefits, taste, high in protein and nutrients – it would also make a great addition to smoothies and more for a healthy, all rounder beverage. I however, would happily choose this as my alternative milk if I was looking for a healthier choice but I am iffy as to whether I would purchase it more frequently – perhaps as a treat if I had a big enough budget.
I thoroughly enjoyed this milk – the almond milk was creamy, mild tasting and the nutritional value was brilliant – especially given the relatively low saturated fat content. If I was looking for an alternative milk, I would potentially choose this one, but I think given the price I would opt for a soy milk such as the organic Dr. Oetker one I tried before which was very much cheaper and just as good quality.
Plenish Almond Milk Review:
Plenish Almond Milk is a great tasting alternative to dairy. It is nutritionally good for you and the taste is delicious. My only problem with this product is the high price but it would make a nice treat every now and again.
Plenish Almond Milk is available to purchase from Plenish Milks online here or your local healthfood shop.
This has a lovely creamy texture and is unsweetened which I always prefer. I love the taste of almonds so this is perfect for me. It's great for breakfast, in smoothies and over porridge. It's a creamy consistency with a light almond flavour.
Plenish Organic Almond Milk Review:
I think this is simply delicious – I love the taste of almonds and although unsweetened it is perfectly sweet enough. I would buy this again, but I like my drinks sweeter so as I stay away from sugar, I will use it to make my own healthy tonic waters or healthy cordials to drink as an alternative to fizzy pop.
What I thought of this product as soon as I opened the carton was the smell, it has a wonderful nutty aroma to it. The only downside to this product is the high price, but considering the fact that this is a high quality product you do get what you pay for.
I've used almond milk before but I never really enjoyed the taste of it. Having now tried Plenish Almond Milk I'm surprised to say it's actually not too bad. It's not as runny as I was expecting which is good. It's a product that I wouldn't opt to purchase again unless it was on offer but then again I don't drink milk so I would be looking for this product to be on offer.
Plenish Organic Almond Milk Review:
I really liked this Almond Milk. I use almond extract in a couple of my recipes and love the taste of almonds but had never tried the milk. I was pleasantly surprised at how creamy it was. I absolutely love it and will definitely buy it again.
A great dairy alternative, this almond milk is excellent with a really creamy taste and lovely nutty aroma. It is not too sweet which I like and the texture is really good and almost like the real thing.
I love this Almond Milk. It is creamy, natural tasting, low calories and a great alternative to cow's milk. This is one of the best I have used so far. I would definitely recommend this product to family and friends.