This article showcases our top picks for the Best Children's Books About Love. We reached out to industry leaders and experts who have contributed the suggestions within this article (they have been credited for their contributions below).
We are keen to hear your feedback on all of our content and our comment section is a moderated space to express your thoughts and feelings related (or not) to this article This list is in no particular order.
This product was recommended by Robert Johnson from Sawinery
Kindness to oneself and to others is what I liked most about this book. It teaches children mindfulness which is seldom taught in schools. The story is simple but it exudes a deep meaning that kids can easily grasp.
---
This product was recommended by Robert Johnson from Sawinery
Expressing oneself is a struggle even for most adults and the same goes for children. Emotions can be frightening for kids who are experiencing and learning about them for the first time. This book is a positive reinforcement to teach children on how to react to their feelings and how to stay in control of different situations.
---
This product was recommended by Angela Legh from AngelaLegh
This action/adventure fairytale intended for ages 8-12 plants seeds of emotional resilience in the readers; with an overall message that love is the answer. Bella, the female protagonist, is transported to the Land of Everlasting Change, the world of the Fae. Bella must use her heart and her wits to find her way through this strange world. The series is endorsed by Jack Canfield When readers follow Bella Santini on her adventures, they learn that love is the answer, no matter what the question.
---
This product was recommended by Alex Shute from FaithGiant
Based on the well-loved children's worship song Jesus Loves Me, this book opens our children's eyes to reminders of God's love in everyday things. The sun, the rain, the trees, the butterflies, and even the seagulls! This is a perfect book to use if you want to instill the love of nature in your children. Whether it be nature walks or nature drives, exploring the outdoors is always a good idea. Seeing the characters having fun while taking hikes, stargazing, flying kites, and just enjoying the butterflies can encourage our kids to do the same. The book can also be useful in preoccupying kids during long drives. They can learn new things, enjoy and praise God at the same time! It is a heartwarming book full of wonder. Interestingly, every page ends in "Jesus loves me, this I know…for the ___ tells me so…". It is not just poetic or familiar, it somehow communicates love.
---
This product was recommended by Mattie Marano from GreenRoom
Living in a world of social media and comparison, the importance of self-love isn't talk about very much, but this book seeks to open a conversation about how it is critical to love yourself. Sometimes it takes embracing our own uniqueness to find and identify our self-worth.
---
This product was recommended by Harriet Chan from CocoFinder
The target audience of this book is aged between 3-11 years. The entire content is framed in a play-way method and talks about valuable life skills. It also describes the importance of loved ones. Boys and girls will enjoy reading this book. The character Ninja travels with the kids and speaks out moral lessons in life. The content reaches the readers in no time due to its humor compilation.
---
This product was recommended by Danielle Dufayet from Danielle Dufayet Books
I recommend Fantastic You (Magination Press, 2019) as one of the best children's books about love because it teaches kids how to love and care for themselves through self-forgiveness, self-compassion and positive self-talk. Children need tools to show them what self- love and self-care is about so they can apply this to their relationships. Learning to love oneself is the most important skill to have in knowing how to love another person.
---
This product was recommended by Felicia Bates from Kim Forrester Photography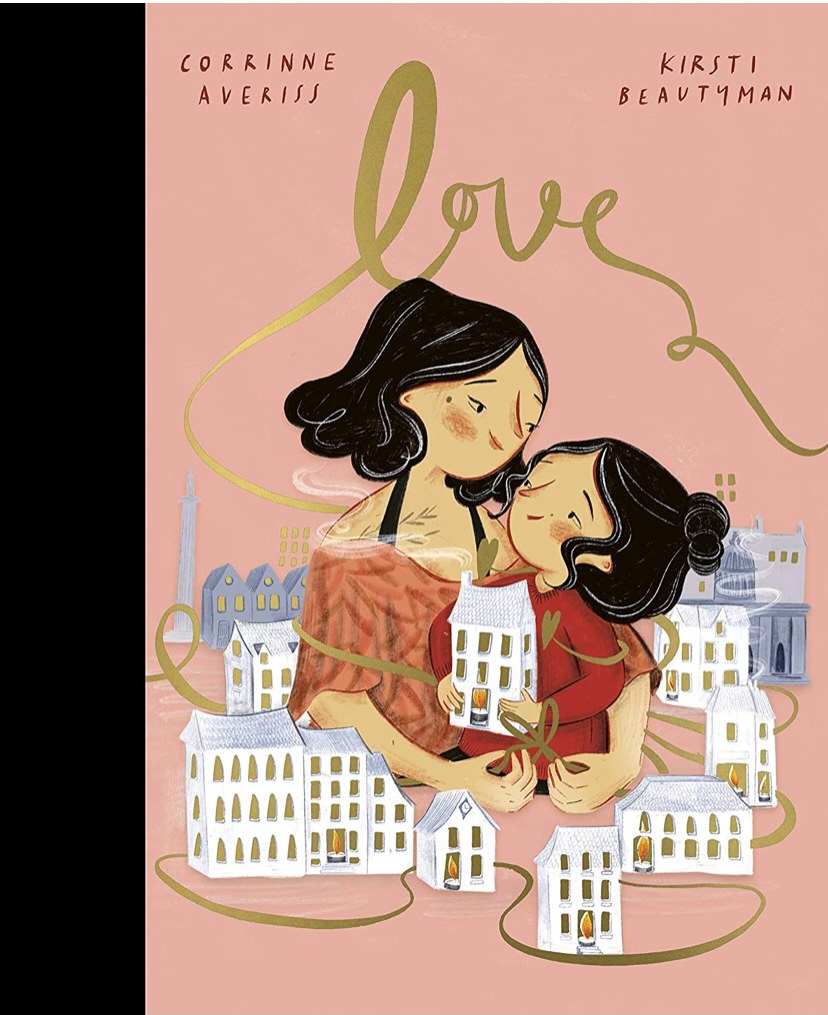 This book about love is a beautiful story that shows us how we are all connected by love no matter where we are, it uses love strings to show us how love can form between two people and that when we leave a place the love we left there before stays, it touches upon love for those that have passed away and emphasizes that no matter what happens to our love it can never truly be broken. The book itself is a gorgeous hard cover and the illustrations are modern (with tattoos on the mom) and artistic. This one absolutely touched my heart, and my daughter and I love reading it. It is a very special book that I highly recommend, it is a beautiful and heartwarming story that you don't want to miss!
---
This product was recommended by Bruna Drummond from Rank-it
"My daughter Alice is five, and I observe that when kids get older, they look at their friends and start to ask why some features they have are different than other people's. That is why I read at least once a month "Elmer the Patchwork Elephant", written by David McKee. As the name suggests, Elmer is special, colorful, and not grey like all the elephants near him. He also loves jokes. And because he is different, he thinks his friends are laughing at him. But the story shows he's got the wrong impression, and it's just that all the elephants are always happier when he is around. His colors and humor bring joy. Then, after some events, he realizes that being himself is actually wonderful, and his differences make him unique.
---
This product was recommended by Smriti Tuteja from Yogic-Experience
In a world that constantly tries to put impressionable children in a mold, it takes a lot of effort for parents to convince them that they are loved the way they are. No Matter What by Debi Gliori is a heartwarming read about love and acceptance. The book is a conversation between a baby fox and its mum. It is a great way to instill a sense of confidence in children that despite what they do or become; their parents will always love them. It is an assurance that they do not need to be their best selves to earn love; they deserve it. The book also talks about the permanent nature of love and how it will embrace them even after their parents die.
---
This product was recommended by Liz Miller from Zilarellim
Dandelion Wishes is an original fairy tale that belongs to the Pourquoi story genre. It tells the origins of how a kind-hearted little lion is tricked into his own demise but a fairy saves him through the love of his friends and due to his love for his community. She transforms him into a dandelion flower and ultimately the source of wishes for children. The story is told in two languages (English/Portuguese) to foster language development in a fun way.
---