This article showcases our top picks for the
Best Environmentally Friendly Deodorant in the UK
. We reached out to industry leaders and experts who have contributed the suggestions within this article (they have been credited for their contributions below). We are keen to hear your feedback on all of our content and our comment section is a moderated space to express your thoughts and feelings related (or not) to this article 
This list is in no particular order.
This product was recommended by Phillip Villegas from Three Pedal Mafia
Your deodorant should keep your perspiration fresh and odor-free, not try to stop you from sweating. They put together a potent combination of chemicals that work well together to make you feel and smell nice every day. Baking soda, which is used in other natural deodorants, alters the pH of your pits and results in rashes. To deodorise without producing bumps and rashes, they utilise arrowroot powder, zinc oxide, bentonite clay, magnesium oil, and zinc oxide.
---
This product was recommended by Tim Connon from ParamountQuote Insurance Advisors
I use this deodorant all the time and it works great and is safe and healthy for the environment. I recommend this to anyone looking for alternatives from chemicals.
---
This product was recommended by Mo Mulla from Parental Questions
Neal's Yard Remedies Lemon & Coriander Deodorant is a natural deodorant that uses essential oils to keep you smelling great all day long. The deodorant is made with certified organic ingredients, so it's good for your skin and the environment. It comes in a recyclable glass jar, and the company donates a percentage of profits to charity. This deodorant is a great choice for anyone looking for an eco-friendly and effective deodorant.
---
This product was recommended by Abigail Dalton from Im going on an adventure
Initially I was very apprehensive about changing my deodorant to a mineral base as I wasn't convinced that it would actually keep me dry and odour free. However after using the salt of the earth for over 2 years I am happy to recommend it to anyone who is seeking to decrease their carbon footprint. The plastic free version comes as a solid block of salt mineral, no holder or case, sold in cardboard packaging. It lasts about a year – if not dropped! So it becomes super economic! Other benefits include avoiding the use of aerosols which are a known green house gas and can also cause cancer! The down side is that without the case it can sometimes shatter if dropped. There is a glass holder option which is a good alternative to this very economically friendly deodorant.
---
This product was recommended by Theia Watson from Life is a Picnic
The Earth Conscious Lemon and Rosemary deodorant stick is a gorgeous light scented natural deodorant. It glides on easily under arms and keeps you dry and smelling great all day. It does not irritate the skin and the packaging is recyclable. I always buy this one as it suits my skin and does what it says on the tin and its one of the most environmentally friendly deodorant on the market.
---
This product was recommended by Alexandra Watson from Wickfree Candles
The best smelling and most effective natural deodorant I've tried, I've shopped around a bit trying to find the ideal natural deodorant that keeps me fresh all day with a good fragrance many have failed but this 1 passed the test and is the best natural deodorant on the market.
---
This product was recommended by Beth McCallum from Oh So Spotless
Wild deodorant is the best of the best when it comes to eco-friendly deodorants. It arrives in a durable case that you never toss out — so say goodbye to single-use plastic. Instead, you simply buy refills that come in a little compostable tube. Overall, Wild have diverted 80 tonnes of deodorant from landfill so far. Another great feature about Wild is that the deodorant is made with natural ingredients. The deodorant prevents odor-causing bacteria from growing while moisturizing your underarms. This deodorant is free from aluminum-salts, parabens, and sulfates.
---
This product was recommended by Bonnie Fisher from Better World Apparel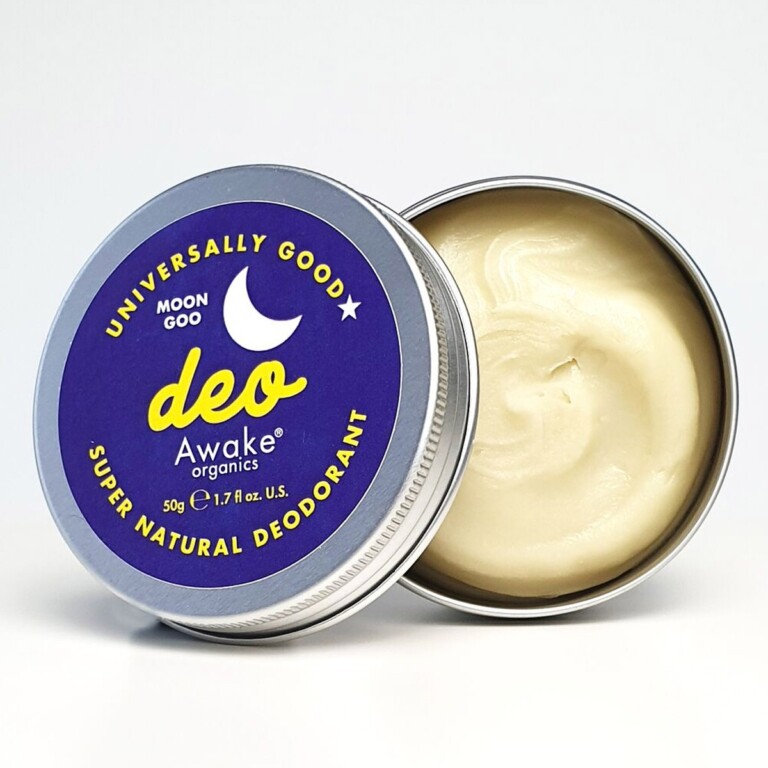 This 100% natural plant based formula deodorant, handmade in the UK, will keep you fresh for up to 24 hours. Its lovely zesty uplifting scent is provided by a powerful blend of antibacterial essential oils that has a creamy consistency and is easy to spread. Free from Aluminium, Alcohol, Petroleum by-products and Parabens
---
This product was recommended by Bonnie Fisher from Better World Apparel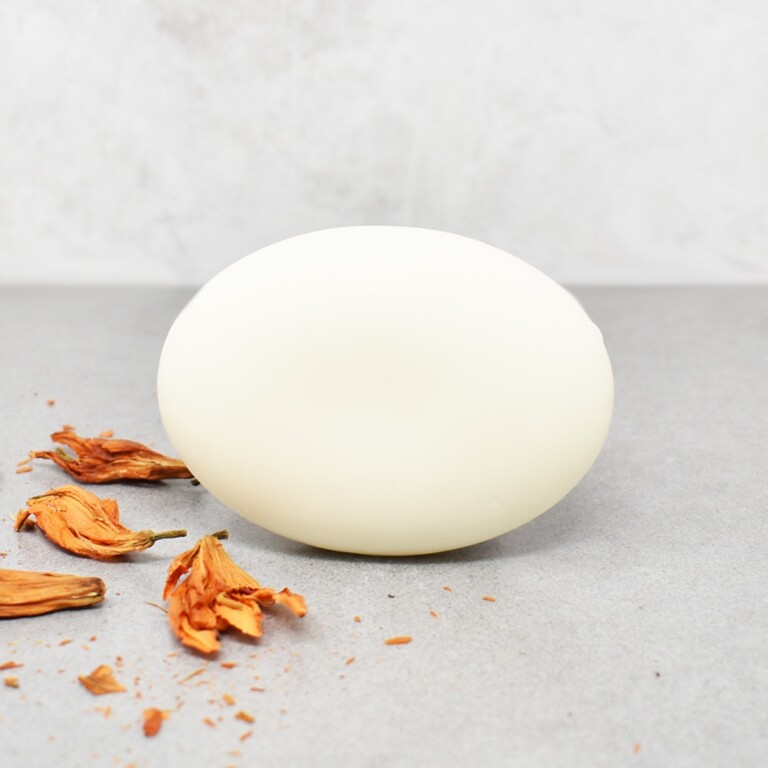 We love a bar and this grapefruit and lemon natural deodorant by Earth Conscious is blended with certified organic Shea butter and coconut oil with sunflower wax, jojoba oil and bicarbonate of soda. Easy to apply and will leave your underarm feeling nourished, hydrated and fresh throughout the day. Vegan Friendly and PETA approved cruelty free
---
This product was recommended by Smriti Tuteja from Yogic Experience
This is a fantastic zero-waste deodorant from Ethique that is good for health as well as the environment. It is a simple bar that comes in a compostable box. It doesn't block sweat glands and thus is not detrimental to health. All the fragrances are natural, mild, and pleasant. I loved its moisturizing properties. It is also palm oil and cruelty-free, and the brand promises to plant a tree per order placed—a win-win in all senses. The best bit is that it does what it promises, unlike other eco-friendly deodorants that do a shoddy job at masking the sweat odour. This bar lasts long and can keep your underarms odour free for nearly 14 hours.
---
This product was recommended by Elijah Miller from RC Ride On Cars
Because Native is leading the natural deodorant revolution and has recently become a truly global brand. And as all of the or products are paraben, cruelty, and aluminum-free, they're as friendly to the environment as they are to you and your four-legged friends.
---
This product was recommended by Jack Kelly from Trusted Gifts Review
Zero packaging and perhaps use an old tin to store this one as otherwise it will dry out fairly quickly. It is made with Witch hazel infusion, propylene glycol, sodium stearate, chamomile vinegar, sodium bicarbonate, patchouli oil, and perfume.
---
This product was recommended by Jack Kelly from Trusted Gifts Review
The brand claims Akt, developed by two West End dancers, has been tested on more than 1,000 professional dancers and athletes. It's claimed to be plastic, aluminium and cruelty-free and to absorb both wetness and odours. As for its eco credentials, Akt has a stylish recyclable aluminium tube and cap, and comes in cardboard boxes. There are currently three unisex scents available, and the subscription option is easy to change online. If you're not keen on getting the paste on your hands, you can also buy an aesthetically pleasing brass applicator to help massage it into your skin, although at £26 it's a pricey addition. There's also a metal key gadget to squeeze every last drop from the tube (£9). One tube is said to last six to eight weeks, so it's the most costly eco deodorant we looked at.
---
This product was recommended by Rousseau Vestal from Find The Aisle
This healthy, long-lasting deodorant, which uses Dead Sea Salt rather than baking soda and is made with only six pure ingredients, is kind on sensitive skin. They utilise biodegradable plant-based packaging derived from sugarcane, a completely renewable plant with a net positive impact on the environment.
---