This article showcases our top picks for the
Best Environmentally Friendly Floss
. We reached out to industry leaders and experts who have contributed the suggestions within this article (they have been credited for their contributions below). We are keen to hear your feedback on all of our content and our comment section is a moderated space to express your thoughts and feelings related (or not) to this article 
This list is in no particular order.
This product was recommended by Tim Connon from ParamountQuote Insurance Advisors
I have been using this floss for years and always feel good about throwing it out because I know it will breakdown and not cause waste I highly recommend it.
---
This product was recommended by Dr. Rosmy Barrios from Health Reporter
Firstly, this dental floss is vegan, cruelty-free, and recyclable. A big plus is the reusable packaging, made of glass, because it is not only environmentally friendly but also looks nice. Furthermore, thanks to dental floss's rough texture, even the most difficult places between the teeth can be easily cleaned of food residues.
---
This product was recommended by Tony Maldonado from 10Beasts
Plastic-free packaging made from bamboo charcoal fibers with a tiny bit of polyester added for strength. The floss slides more easily between teeth with the aid of candelilla wax flavored with mint.
---
This product was recommended by Tony Maldonado from 10Beasts
Made from plant-based nylon (derived from castor oil), vegetable wax, jojoba oil (for hydrating), and peppermint oil. No plastic, animal products, artificial colors, flavors, or preservatives.
---
This product was recommended by Robert Welch from Projector1
I would highly recommend the EcoFox Floss. It is made up of natural ingredients and leaves a fresh minty after effect. It is silk based and also completely biodegradable. It is waxed with candelilla wax which ensures that it does not break easy.
---
This product was recommended by Bobby Peel from Best Golf Accessories
If you just want to use nylon floss but want to have as little of an environmental effect as possible, Humble Co. floss is a good choice. This floss is packaged on cardboard and is composed of non-toxic nylon that doesn't contain BPA. The container ships in packaging that is both recyclable and constructed from recycled materials in addition to being recyclable itself.
---
This product was recommended by Bonnie Fisher from Better World Apparel
This environmentally floss is a top choice to your bathroom counter, unless you're a vegan, as it is made with silk. It is waxed with plant-derived candelilla wax ant it is totally biodegradable, even in a home compost. The glass bottle dispenser can be easily recycled, or even better, reused for years by simply buying a floss-only refill from TreeBird. The exterior packaging can also go in a home compost, as it's soy-printed and uses compostable stickers.
---
This product was recommended by Alice Eve from Cicinia
This floss is packaged in a straightforward and easily recyclable or reusable stainless steel container made from recycled materials. The floss is made of natural silk and is wax-coated. It comes with three refills, which should last for several months, and the company also sells a cheaper five-pack of just the silk floss.
---
This product was recommended by Smriti Tuteja from Yogic Experience
Dentists have been reminding us to complement brushing with flossing for good dental hygiene. However, the discomfort and the hassle of traditional floss are often demotivating. Also, the waste generated may seem inconsequent but quickly adds up. This water flosser is the perfect solution. The steady spray of water perfectly reaches all nooks and crevices in the mouth and ensures a deep clean every day. It holds the charge for really long and thus is energy efficient. The best part is that the entire family can use the same flosser; all you need to change is the flossing head. It is a zero-waste flossing solution that is ideal for all environment lovers.
---
This product was recommended by James "Jimmy" Watts from Own The Grill
Made from straw wheat so they're one hundred percent biodegradable and won't hang around in landfills for a couple of thousand years like their plastic counterparts, these toothpicks are tried, tested, and recommended by dentists who are just as keen to save the planet as you are. And if that doesn't tell you everything that you need to know about them, I don't know what will.
---
This product was recommended by Ankit Patel from 24/7 Dental
Cocofloss is a dental floss that has been designed by dentists. It is vegan, cruelty-free, and has a 8 month supply. It's infused with coconut oil so it's soft on the teeth and gums, unlike other dental flosses that are made of plastic or metal which can cause irritation for some people.
---
This product was recommended by Shakib Nassiri from WAMA Underwear
This dental floss is woven for extra texture and is not only effective as a dental product but remains eco-friendly. COCOFLOSS has some great certifications for cruelty-free and non-animal tested products, this isn't surprising as the product is made from recycled plastic. What's even better is that the eco-friendly guarantee means there are no toxins or harmful chemicals so kids can learn to love it too.
---
This product was recommended by Anna Silver from CookForFolks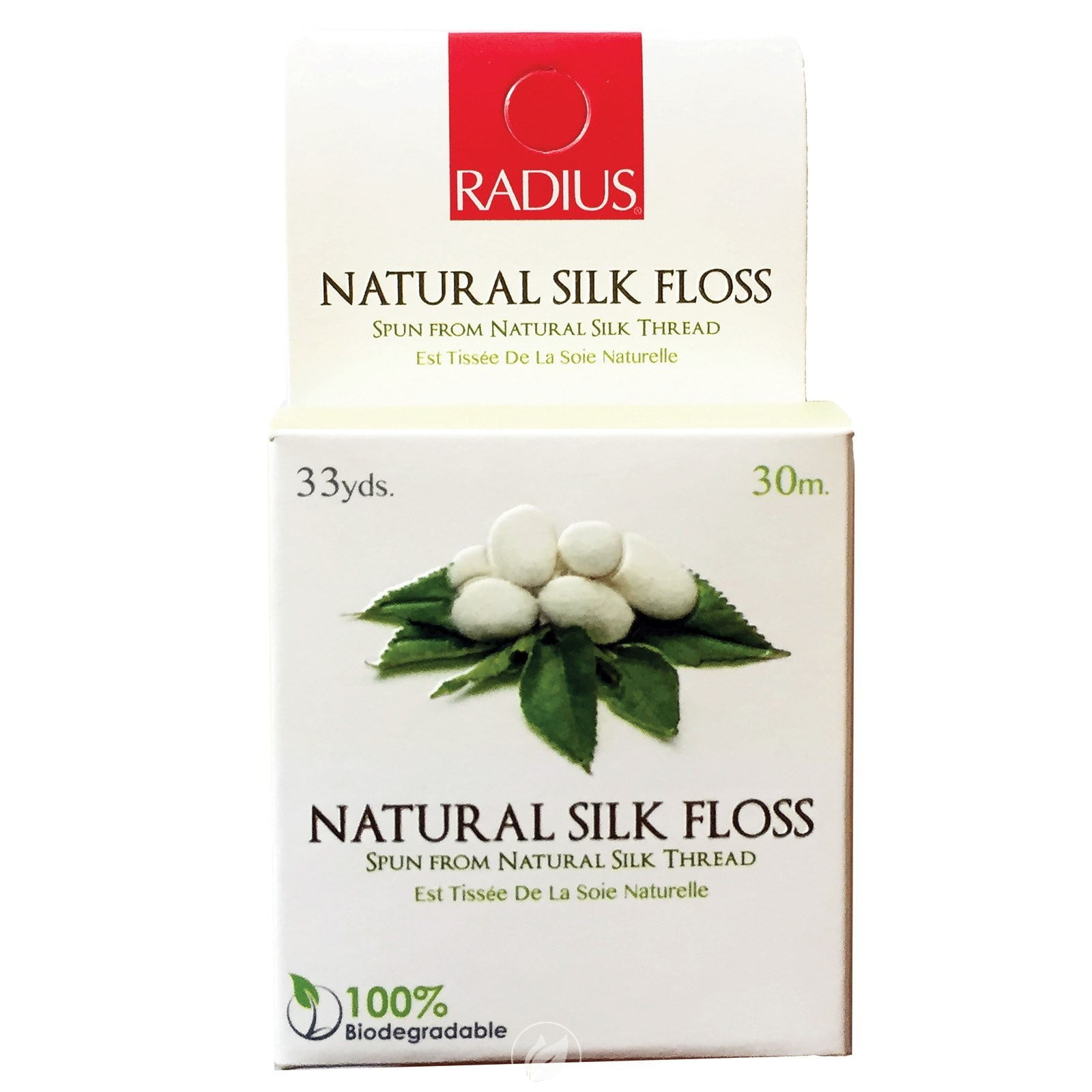 I bought this floss recently and I have to say that it was far more effective than I expected. I like that it doesn't have an overpowering scent and it doesn't snap at every opportunity – like many other flosses I have tried! Both the packaging and the floss are biodegradable, which makes this product perfect for recycling.
---
This product was recommended by Jennifer Curtis from She Cooks She Eats
This is a very good product because it is environmentally friendly. The floss is made out of all-natural, vegan, and sustainable materials. No plastic was used in this product. It is also reasonably priced and can perform its plaque-removing function very well. These are also very durable and reliable, plus they are easy to buy online.
---
This product was recommended by Karim Jaffer from Dehumidifier Depot
The straw wheat is used to produce Smartlifeco's biodegradable dental floss picks. In addition to being more environmentally friendly than corn-based picks, straw wheat uses less material during production, reducing pollution. The dental floss is robust enough to prevent shredding while in use and thin enough to fit in confined places between teeth. Additionally, the pick's toothpick end allows you to pick up even more food particles.
---
This product was recommended by Ellie Walters from FindPeopleFaster
This product is safe for all age groups, and is totally biodegradable. It is an amazing deep cleaning charcoal floss, that leaves you with a minty fresh breath. It also comes with a refillable glass holder. This product is thin enough for closely spaced teeth, and doesn't shred or break while using.
---
This product was recommended by Charles Ngechu from EasyPaydayLoan
The EcoYou Bamboo Charcoal dental floss is the best environmentally friendly floss because it is vegan and made of biodegradable silk and bamboo materials. It is easy to use and removes any food trapped in the gaps between your teeth comfortably and painless. The high-quality dental floss is waxed with plant-based candelilla wax with a refreshing peppermint flavor that bursts with freshness in your mouth. EcoYou dental floss allows for two refills and comes in a metal holder that is also travel-friendly.
---