This article showcases our top picks for the Best Perfumes For Women. We reached out to industry leaders and experts who have contributed the suggestions within this article (they have been credited for their contributions below).
We are keen to hear your feedback on all of our content and our comment section is a moderated space to express your thoughts and feelings related (or not) to this article This list is in no particular order.
This product was recommended by Stacy Caprio from Stacy Caprio Inc.
Mademoiselle by Coco Chanelle is one of the best perfumes for women because it is light, refreshing with a little sweetness with a very feminine smell. Any woman wearing it will feel more feminine the entire day.
---
This product was recommended by Ronald D'souza from Amazon Decrum
This product is firm hold and natural finish. Factor such as dry or oily skin can even affect the amount of time a fragrance lasts after being applied. Softly balanced by fresh notes of orange blossom and pear and enhanced by woody tones of patchou.
---
This product was recommended by Jonnyo Dulay from S1ck Jewelry
The right scent can make you more appealing. It's not simply an attempt to seal the deal intended to persuade you to exhaust your wallet in the closest fragrance stores. If you're looking for a way to elevate your social status, gain acceptance into a "top tier" social circle, ALPHA Q was formulated for such. The prices of ALPHA Q are very competitive and they provide a bunch of discounts. Moreover, they're never cheap, but always fascinating and stylish, and will expand your horizons about what a fine fragrance can be.
---
This product was recommended by Marie Latona from Moodfumes
It's important to us to offer safe skin loving ingredients in our body mists, free of toxins that can disrupt hormones or cause cancer. You don't need skin drying alcohols and toxic ingredients to smell good! (No surfactants, solvents, parabens, alcohols or phthalates. We never use dimethicone or cyclomethicone -a silicone oil- in our body mists. Because its molecules are too big to physically penetrate the skin, it does not have any true moisturizing properties) Moodfumes Hydrating Body Mist Delivers moisture, and nutrients, deep into the tissue to improve skin conditions and restore the appearance of healthy, glowing skin, while lifting your mood with one of our soft evoking fragrances from our Scent Bar. Everything you want and nothing you don't. We offer a wide variety of safe essential and/or fragrance oils to add to your hydrating mists. Soft beautiful scents, never overpowering. You can also choose roll on oils or mini atomizers in packs of 5 to sample fragrances you would like to use in your body mist. No long term commitments. Why wear a fragrance that just makes you smell good, when you can wear one that also makes you feel good?
---
This product was recommended by Lisamarie Monaco from InsuranceForBurial
I am a National Independent Life Insurance Agent. One of my faves and the one I get most complimented on is Armani Code. I wear this perfume and I instantly feel sexy!
---
This product was recommended by Lisa Quattlebaum from The Homesteadista
I LOVE this brand and scent. Without aging myself, I have been a fan of Tocca's eco-cool boho style since the late 90's. That have that much-staying power. This particular scent is a mix of blood oranges and Italian citrus. As a woman, founder of my own social impact start-up, mom, city girl, this scent makes me feel like Sophia Loren meets downtown (Westside) boho easy-breezy and millennial pink freshness all in one. It's flirty and sweet. My daughter loves it and my biz partners (men and women) find it alluring.
---
This product was recommended by Lina from Nail Art Gear
Lancôme's La Vie Est Belle L'Éclat is the perfect pick for all you ladies out there looking for a fresh, floral signature scent. It has Iris, Orange Blossom, and Jasmine Sambac notes that are definitely going to get you some compliments. Plus, since it's a versatile fragrance, you can wear it on any occasion. And the great thing? You really only need one or two sprays to smell great throughout the whole day.
---
This product was recommended by Lina from Nail Art Gear
If you're dealing with dry, flaky skin all over, this coconut oil-infused body lotion will be your best friend! Despite including a blend of nourishing oils and butters, this product absorbs well into the skin without leaving it feeling greasy like other lotions sometimes do. Instead, it offers extended hydration and can also be used to slightly exfoliate dry skin cells.
---
This product was recommended by Beatrice Davis from Sassy B Worldwide Productions, Inc.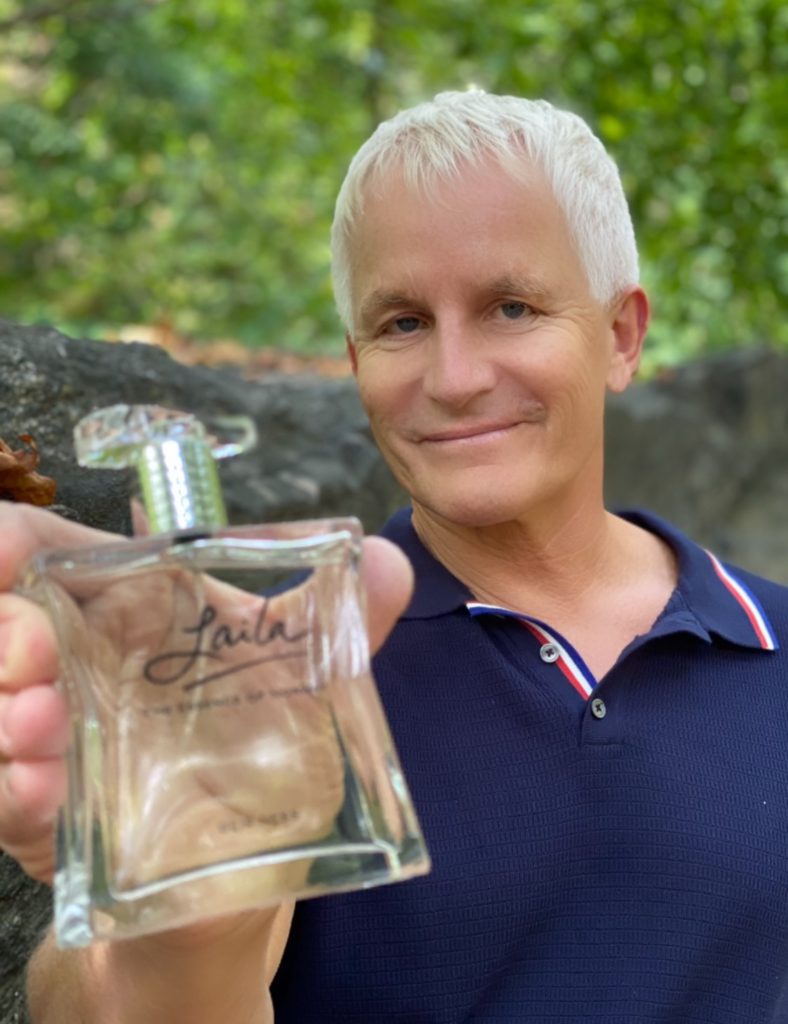 This is a very alluring fragrance made by the international Norweigan perfumer Geir Ness. It is light and soft and its smells like crisp mountain air and is made of high-quality ingredients. I first was introduced to the fragrance at Nordstrom Chicago and was immediately smitten by the fragrance. The floral and sweet herbal smell arouses your senses and gives you a sense of freshness. It is not overpowering and the sweet freshness lasts throughout the day. I really love this fragrance because of its nostalgic flair and it is one of my favorite scents. For me, there is no other fragrance that can compare to Laila. My favorite now and always will.
---