This article showcases our top picks for the
Best Women's Briefcase Bag
. We reached out to industry leaders and experts who have contributed the suggestions within this article (they have been credited for their contributions below). We are keen to hear your feedback on all of our content and our comment section is a moderated space to express your thoughts and feelings related (or not) to this article 
This list is in no particular order.
This product was recommended by Genn Shaughnessy from The Backstage Stylist
I consider myself a bag expert as I purchase multiple bags a month and for years was in search of the perfect briefcase. I would say it took about 5 years to find it, and I probably went through 20 or 30 briefs but they were never the right size, shape, too small, or too big. I am the creator of Backstage Makeup & Skin Cosmetics and and am a commercial / film makeup artist that is constantly traveling to different locations every week for meetings and on location work. One of the things I need to bring with me is my planner, laptop, iPad and wire kit so I was searching for years for that perfect bag that was durable, classy & classic and my deal breaker was that it had to be leather. Well I found i finally found it at Knomo a few years ago. The Audley is what it's called. Funny thing is, I haven't bought another briefcase since! I'm obsessed. It's held up well, Looks great and it really takes a beating and keeps on ticking!
---
This product was recommended by Ash Cintas from City Shoppe
The Bellfield Tote Collection is meticulously crafted and known for its distinctive strap design. Every set of straps is hand sewn using a saddle stitch, which is much stronger than that of a machine. Additionally, the straps are paired with FOUNT's unique interior weight-bearing pieces that provide our totes with optimal strength; a lifetime warranty on The Bellfield Tote straps. The interior of each tote is as detailed as the exterior, featuring two spacious pockets as well as an interior D-ring for your convenience. The Bellfield Tote's classic look and timeless design allows you to dress each bag up or down, while still providing you with ample space, strength, and functionality for your favorite this and that. Designed in Cleveland, Ohio, and assembled ethically in the Dominican Republic and USA.
---
This product was recommended by Ash Cintas from City Shoppe
The Lucy is dressed up, a bit more business but still undoubtedly cool. Two hand carrying straps and one long shoulder strap make it unique in design and the ample room inside can contain up to a 13″ laptop. Everything is kept secure with an extra long top zip with our signature zippers and zipper pulls. The entirety of this bag is hand-cut, stitched, reviewed and packaged in the Brooklyn studio.
---
This product was recommended by Eden Cheng from WeInvoice
One of the classiest additions you can go for if your main preference is to choose the best briefcase bag for women. This excellent-looking bag is crafted in Vintage Coffee Saffiano Eco-leather and finished with an embossed logo that speaks for itself. It also has a thick padded foam section with a Velcro strap closure for your 14-15.6 laptop or tablet. Highly durable and easy to handle, you can carry it without any trouble and put your day-to-day ready-to-go items in it to start your working day. You can easily keep your laptop, tablet, sunglasses, phone, wallet, makeup items, and other necessary items in it as it has sufficient space in it. Available in multiple colors, so you can choose the one that suits your personality or clothes well. You can use it for different occasions, such as shopping, office, travel, school, business trip, and outdoors. It is up to you whether you need to get one for yourself or give it to someone else as a present as this is the perfect choice to pick as a present and look chic at the same time. All those business executives and travelers out there who are looking for a cool-looking bag can go for this one without a hint of doubt.
---
This product was recommended by Flora from OurPCB
It is aesthetically very cute and professional looking. It is also can fit all the things I need for site visits, a portfolio with a legal pad, my 14 inch laptop (with a case), a pencil holder with various desk items. It is basically a full office in a tote. I love that it will help me stay organized and that it seems durable. Two thumbs up!
---
This product was recommended by Lina Buk from Nail Art Gear
If CHIC is what you have been looking for, let me introduce this stylish briefcase bag. This leather briefcase is made of genuine cowhide leather. Match with rust-proof silver metal hardware and colorful side design for durability. Not only can fit your 15.6-inch laptop and so much more, but it also comes with two shoulder straps of different lengths to meet your different needs.
---
This product was recommended by Joel Speyers from Prep4Travel
Stylish and fun, this women's briefcase bag is perfect a business lunch or a weekend shopping trip. It's highly rated and worth the price tag.
---
This product was recommended by Joel Speyers from Prep4Travel
We love the simplicity of the design and our favorite is the olive color. While acting more like a bag/tote than a briefcase, this briefcase bag can hold a laptop and everything needed for full day's work.
---
This product was recommended by Joel Speyers from Prep4Travel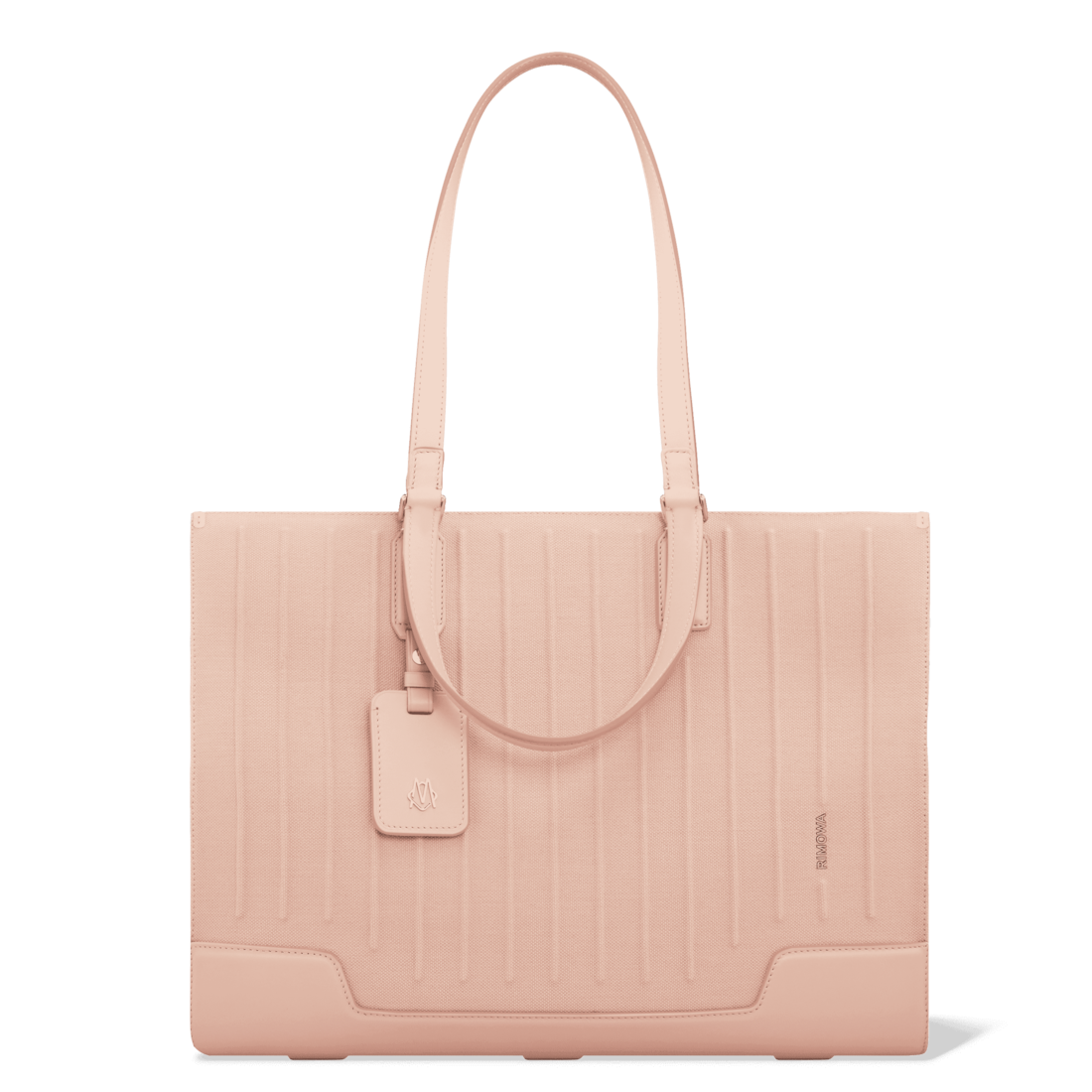 Certainly on the higher end of both quality and price, this tote briefcase bag is really second to none. Sleek lined design gives off a futuristic impression, while providing all the design, function and quality a woman would expect in this price range.
---
This product was recommended by Joel Speyers from Prep4Travel
This is an amazing women's bag based on it's organizational capacities alone. Ample pockets and storage, this tote/bag can carry a laptop, table, phone, sunglasses, water bottle and more.
---
This product was recommended by Meg Marrs from Safer Senior Care
If you are in the market for a budget-friendly briefcase, this particular women's briefcase is the one. Not only is it a stylish briefcase, but it doubles up as a tote bag with 3 spacious compartments. This briefcase from Ecosusie comes in 3 different colors, has space for a laptop up to 15 plus inches, and plenty of compartment space for documents and your valuable items. The handles are adjustable and the compartment in the center, perfect for your laptop has a strong zipper for extra protection. With the lack of pocket choices we have with clothing, this briefcase has plenty to spare.
---