Biodegradable, fragrance free baby wipes from Happy Planet, made from dispersible cellulose plant fibres and designed to be used from birth. The wipes contain purified water and apple extract making them suitable for sensitive skin, and they are completely free from any fragrances or alcohol. The wipes are made with 0% polyester and free from plastic, helping to remove plastic waste from our waterways and oceans.
Winner of the Best New Mother & Baby Product Award at the Natural & Organics Awards Europe 2019.
Free from chlorine, alcohol, GM ingredients, parabens, phthalates, triclosan, artificial fragrances, dyes, palm oil and animal testing. Suitable for vegans.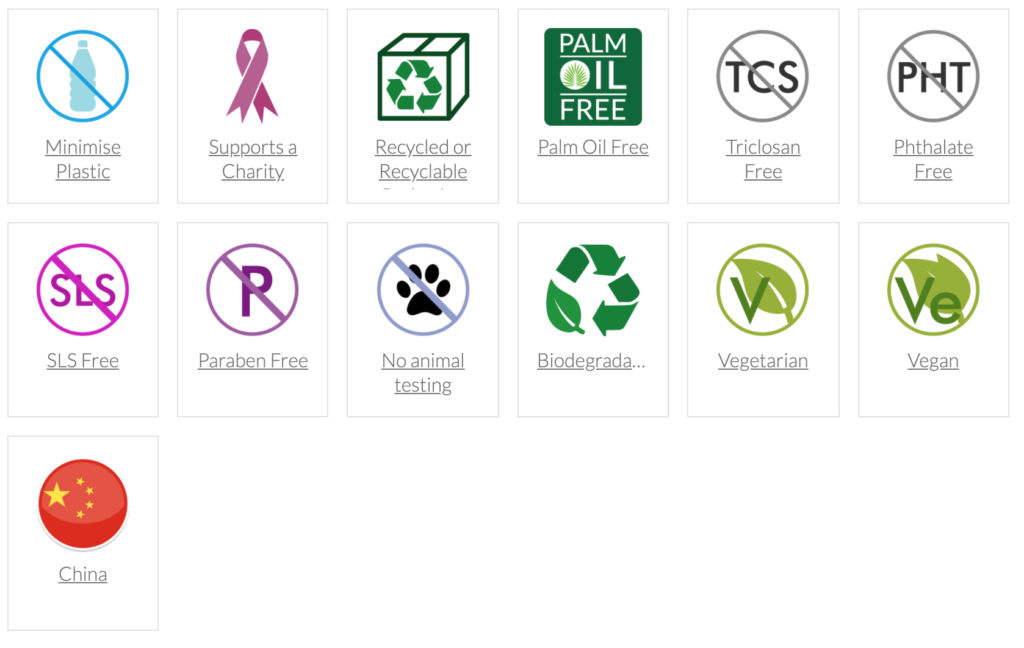 Pack of 60 wipes.
Made in China in a BRC, BSCI, ISO, Halal and FDA certified factory.
Packaging is re-sealable and made from recyclable plastic.
10% of profits from the sale of these wipes will be donated to charities working to remove plastic pollution from our oceans.
Please dispose of wipes with general waste, do not flush.
Happy Planet Wipes Review:
Packaging:
The wipes come in a cardboard tube with a re-sealable lid. After opening the top for the first time I was very satisfied with the lid as it seemed as if it was a tight seal. This made me feel as if they would be very convenient to take anywhere or pop in a bag for travelling. The tube also has clear labelling to make it clear whose the product is and what it's made of etc, and there is also a barcode on one side of the tube to scan and check any ingredients.
Application & Performance:
I am a 21 year old female who does not have any children and this is the first time I have used these facial wipes. I found the wipes to be very easy to apply to my skin, they had a nice soothing feel to them, my skin didn't feel tight or irritated afterwards. The wipes did not give me any breakouts and I was very pleased as I suffer from acne and I'm always concerned I will have breakouts from different products and brands. The packaging states that it's suitable for sensitive skin, which I have sensitive skin and I didn't have any issues using these wipes. I feel as if the wipes were very gentle and did not cause any irritations to my skin.
As expected, I was able to use these facial wipes to remove my makeup like it advertised. When I first used these I didn't wear any makeup, which I was a bit disappointed with as I wanted to make sure that it was a really good test. I then used these wipes again later to remove my makeup, I had a lot of makeup on so it did take a while to remove it all, the wipes still did their job and my skin did not break out afterwards although my face did feel a bit oily at some points.
I did like the smell of these wipes, the only issue I had there was that they weren't strong enough. The smell wasn't an overpowering smell which was good, I just felt as if the smell was a bit too weak to be really refreshing. I did like how this product didn't make my face feel tight or irritated afterwards, the wipe ingredients were also nice and quite soothing. I can see how using these wipes can be convenient out and about, they were comfortable to use and I had no problems when using them. I don't really have any complaints with this product as I feel as if it did its job quite well.
Overall Thoughts:
I really enjoyed using these facial wipes, they did their job performing as advertised and I had no issues with them. The packaging was really nice as it's re-sealable and the tube is clear, easy to take around in a bag or to put in your bathroom compartment. The packaging was made from recyclable plastic and as expected I did not have any issues with that and the packaging was also free from any chemicals. I was also impressed with how this product was made from biodegradable materials, and as I live in a country where they dispose plastic waste just like anything else it was a very nice to know. I feel as if the product did its job very well and I am very pleased with how it performed and how my skin felt afterwards. I would consider buying the wipe's again and I would also consider buying other products in the range due to how good this product was. They are more expensive than your regular facial wipes but I feel as if they're worth the price considering the quality of the wipes and the fact that they're eco-friendly. (I got the wipes in a set with some more baby goods for a very good price)
Rating: 9/10
There's not many weaknesses I could find with this product as I was very pleased with it and mostly it was down to the packaging quality, as I feel as if it could be improved, for example if the tube had a lid that wasn't re-sealable it may be a bit more hygienic as well as a little bit more convenient for carrying around. Overall, I enjoyed using these facial wipes as they did their job well and I would definitely consider buying the product again.
Thank you for reading my review on the Happy Planet Facial Wipes! I hope you found it helpful.