The world of fashion is ever-evolving. With the growing range of styles and the microtrends being perpetuated by Instagram, it is nearly impossible to keep up with them all. The designers wear their creative hats and deliver outstanding products, but can we really get to know about them immediately? It is not easy. Thankfully, we have influencers now. They make sure that the moment a new trend is created, the crowd gets to know about it right away. Their goal is to fill the gap between the fashion industry and the public. While bridging this gap, influencers have also become our only source of fashion inspiration. Not only do they influence us to create our own style, but they play a crucial part in spreading awareness too. Just look at the many plus-size fashion blogs on Instagram, for instance. They have been able to tear apart unrealistic beauty standards and make way for inclusivity in the world of fashion. So, in this article, we want to discuss how influencers have truly revolutionized the fashion industry. Take this ride with us and get ready to be amazed by their brilliant work. Read on!
1. Breaking Apart Old Beauty Standards
Gone are the days when only fair, skinny women had millions of followers on social media. Influencers are fighting back against the unrealistic beauty standards set by the major media (like movies and TV shows) and showing us that you don't have to be a certain body type or skin color to be beautiful. Plus-size women, women of color, and women with disabilities are gaining some major following on social media and showing the world that fashion is for everyone, not just those who can fit into a sample size or are fair-skinned. And the fashion industry is also taking notice and starting to make more inclusive clothing after seeing the support being garnered by these influencers.
2. Thrifting Is The New "In Thing"
If you are here reading about influencers' role in upgrading the fashion industry, you certainly have a thing for all things fashion and know what #ootd means. OOTD is basically the acronym for Outfit Of The Day. Today, it is all about mixing and matching. And we can't thank influencers enough for encouraging us to play with pieces already in our wardrobes or thrifting for second-hand clothes to create amazing looks every day. They give birth to some fashion ideas that we otherwise would not have thought of before seeing their creation. They certainly influence people to make more sustainable choices to create an ensemble instead of burning a hole in their pocket by buying new items to look fabulous. How great is that!
3. Offer Fashion Inspiration For The Pieces In Your Closet
When in doubt, always follow a fashion influencer. It can be challenging to create different looks every day with the same old things in your wardrobe. This is where influencers come to our rescue. Many influencers have made a trend out of styling one piece of clothing in several different ways. There are thousands of Insta reels that you can take inspiration from! Just learn from their ideas, draw upon the tips they share, and create your own look. You do not have to just steal their looks either. Just add your own touch to their ideas to create your own looks. Such a fun way to get inspired, isn't it?
4. Provide Free Market Research
If you are in the fashion retail domain, influencers can be of great help. Certainly, you would need to do thorough research to understand consumer behavior. In order to be successful in your business, you have to create products depending on the consumer demands, likes, and dislikes. In this case, you can rely on the influencers and gain some much-needed market research assistance from them. As you go through their posts, read the comments, and check the number of likes, you will be able to analyze consumer behavior easily. You can consider these insights as your guidelines and plan your next offerings accordingly.
5. Create A Sense Of Authenticity
Influencers have the freedom to market the products that they deem right. Designers or brands do not hold any authority over them. The influencers can create an ensemble by putting together products belonging to different brands and designers. Knowing that these influences are not blindly promoting a particular product, their followers find it easier to trust them. And trust is the key in any industry. So, if consumers can trust a certain product and are satisfied with it, there is nothing that can stop the industry from reaching greater heights. This also helps small businesses gain the exposure that they otherwise would not have been able to afford.
From popularizing the concept of thrifting to creating spaces for people of different colors, races, and body types in the fashion world, influencers have truly taken the fashion industry to a whole new level. Directly or indirectly, they have brought together people from all regions and made everyone a fashionista!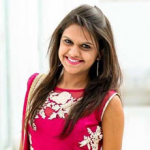 Author Bio
Nisha has a great passion towards writing and loves the idea of sharing. She has written many articles on yoga, fitness, wellness, remedies, and beauty. She keeps reading articles on different blogs that gives a kick to her passion and provides her with different ideas. She is growing day by day and mastering herself in writing appealing articles. She is a regular contributor to StyleCraze.com & Other few websites too.