Are you a freelancer concerned about how you can add your work to your resume? Well, look no further. If you are putting together a resume, then you are at the right place. You will find all it is for you to know about how to add your self-employed and freelance work on your resume here. Don't worry about these things if you're doing a resume for the first time. You will be able to make sure that you are able to add all the relevant details to your resume with all the tips mentioned here.
Should You Add Your Freelance Work To Your Resume?
One of the many things that you will question is whether or not you can add your freelance work to your resume. You should know that you have no reason not to add your freelance work to your resume unless it doesn't add to the overall work experience needed for the job you are applying for.
There are so many freelance opportunities available for you to make use of. All you need to do is get the experience and then add all of the details that you need to your resume. There is a way for you to do this. If you're wondering how to put a resume together as a self-employed individual or a freelancer, you will find all the details here.
How To List Self-Employment Or Freelance Work On Resume?
There are certain tips for writing a resume for freelance or self-employed individuals. Here, we consider how you can go about adding your experience when you're creating your first resume as a freelancer.
1. Add a title that resonates with what you do (Consultant, Writer, etc.)
2. Add a company name if that is applicable to the work you have done
3. Add a summary of the work or services that you do or offer
4. Add bullet points to highly impressive projects and clients
5. Add qualitative details to your resume to make it more effective.
According to Forbes, you can add your freelance work to your resume without having to worry about anything. You will find that it gives you a better standing against the competition as it shows that you are capable of doing much more than others. Also, you should know that listing your freelance work on your resume is going to need some work as you can't just add anything to it. We will have a closer look at what you should and shouldn't be adding soon.
Using The Resume Builder For An Effective Resume
If you're looking for an effective and smart way to get access to a professional resume, then you should have a look at what the ResumeBuilderPro has to offer you. You will get the ultimate help with your resume from here as you will not have to worry about creating the resume from scratch. You will find that you have an easy and fast way to create a resume for yourself without worrying about the details.
Along with this, you should know that you have access to over 4000 resume samples, so you will be able to make the most of this platform. It is perhaps one of the best online tools available for you to make use of when it comes to creating your job resume. Whether you're looking for your freelance or self-employed resume, you're sure to find this one to offer you all the perfect samples to work with. The best thing about this is that it is completely free! Make things easier for yourself and get access to the Resume Builder for creating a first resume and effective resume writing.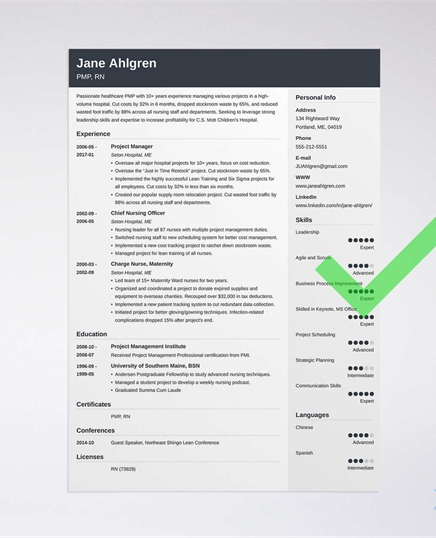 Make Use Of The Impressive Projects On Your List
Something that you should know is that you need to focus on the projects that you have worked on as a freelancer that will compel the reader to interview and hire you. How do you go about doing this? Well, here are a few things that can help you.
· Add projects that you have worked on within a span of three months for relevance
· Go into the details of what you have done rather than writing vague sentences
· Don't add every freelance project you have ever worked on to avoid clutter
· Impressive projects are those that will resonate with the job you're applying for
When it comes to listing down impressive projects on your list, you must know that you need to narrow down what is relevant. When you're doing a resume for the first time, things can be a little confusing. But you shouldn't worry about this. All you have to do is ensure that what you add to your resume is relevant to the job you are applying for. For instance, you'd want to check out the job description of the position you're applying for and fit in your freelance work that would be deemed ideal for the role.
Focus On Quantity And Quality
Many people get this wrong. You shouldn't be focusing on quality only as it is important for you to add some quantitative information on your resume as well. Let's have a look at an example:
Wrong:
· Blog writer
Right:
· Wrote 20+ SEO-friendly blogs for a company to boost their ranking on Google
You can easily spot the difference in the way you're showcasing your skills here. Writing short and vague sentences is easy, but that will not attract your reader. Be precise and offer quality with quantitative details to the reader for better chances of getting screened.
Important To Remember
Whenever you are writing a resume, you must know that there are a few things for you to consider:
· Ensure there is enough white space
· Be articulate in what you are writing
· Avoid using jargon as it causes confusion
· Be precise and add relevant points to the sections
· Spell resume accurately
· Follow a specific format for the resume
· Stick to basic resume writing guidelines
Bridge The Gap On Your Resume
You should know that you have to showcase your portfolio so that the reader is able to view all that you have done up till now. According to Harvard Business Review, adding freelance or self-employed work can also help fill in the gaps if you have been unemployed. So, if you have taken a break from full-time work, you can easily add your freelance exposure to make up for the gaps on your resume.
It is important to note that your portfolio is the most essential thing that you have to offer your reader, so make sure that you create a resume that will make the reader want to connect with you as soon as possible.
Final Words
When you are writing your resume, you must make sure that you are considering all of the relevant things that should be added. Whether you are creating a resume for your freelance work or self-employment, you should know that you can make it into something that will interest the reader. Follow the guidelines presented here so that you are able to create the perfect resume where you can add your freelance and self-employed work as well.