This article showcases our top picks for the
Best Environmentally Friendly Gifts
. We reached out to industry leaders and experts who have contributed the suggestions within this article (they have been credited for their contributions below). We are keen to hear your feedback on all of our content and our comment section is a moderated space to express your thoughts and feelings related (or not) to this article 
This list is in no particular order.
This product was recommended by Michael Aphelion from The Spreadsheet Page
This is the perfect gift that helps conserve electricity. This mini solar panel hangs on your window to catch the sun's light.. You can attach your phone and devices and charge them from solar energy. SO basically, you are charging your phone for FREE and saving electricity. It's also a handy device that you can carry with you when you travel. You can charge your devices on the go anywhere as long as there is sunlight – even on a mountain trek or desert trip. Well, that's it from my side, and I'm happy to answer any additional queries that you might have. If possible, I would greatly appreciate it if you could please credit The Spreadsheet Page in your piece with a link to www.spreadsheetpage.com.
---
This product was recommended by Russell Stanley from The Mens Attitude
Solid Colognes are the new trend in the market of fragrance. They are a great environmental gift because they are vegan and mostly made of natural oils, beeswax, and a few other ingredients. The way to use a solid cologne is by scraping a little bit of it and rubbing it to particular areas on your skin just like a perfume or cologne that you usually apply. It is a great way to introduce someone to solid colognes giving them the choice to try between 4 different scents.
---
This product was recommended by Kamila Flieger from Green Snooze
Pela Case is the first and only phone case made from plant-based materials that are compostable, meaning they will break down safely and naturally in your home compost pile. Plant-based plastics offer all the same benefits as traditional petroleum-based plastics, but without the harmful environmental impact. Pela cases are safe for you and for the planet. In addition to being environmentally friendly, Pela cases are also designed to be functional and elegant. They offer great drop protection and a grippy texture that makes them easy to hold on to, which helps to protect your phone and keep it out of the landfill for longer. And with beautiful, nature-inspired designs, Pela cases are sure to please even the most discerning phone user. If you're looking for a sustainable gift that is stylish and practical, Pela Case has you covered.
---
This product was recommended by Mike Baldicana from Kostex Garage Repair
This is a great gift idea for your loved ones which is made from durable and high-quality material and is guaranteed to last a long time. This product is a perfect way to show someone you care. This is a great product for anyone who likes to drink hot or cold beverages. It's made of premium bamboo, which is known for its durability and its ability to keep drinks hot or cold for a long time. Its large capacity allows it to hold up to 17oz of liquid.
---
This product was recommended by Lisa Lane from Lane Innovations
They are a new and unique essential for the carry on or any piece of luggage. They are ecofriendly and reusable…. most importantly, they protect all of those great outfits, shoes, etc. that are packed and ready for a family vacation! With LeakLocks on board and in your carry on, travelers can kiss all of their luggage leaks goodbye! PRODUCT DESCRIPTION; · LeakLocks toiletry skins are designed to leakproof your luggage and give you piece-of-mind when you travel! · Slip them over your shampoo, lotions, toothpaste, sunscreen, etc. to prevent a gooey mess in your suitcase upon arrival. · Each toiletry skin in this 4 pack stretches to fit both travel and standard sizes containers. · They protect everything in your bag and are an essential accessory for use in any suitcase or carry on. You'll love these handy, reusable, stretch-on skins! · Ideal for the entire family no matter how you are traveling! · Ideal for plane travel to prevent leakage due to air pressure changes
---
This product was recommended by Rob Greene from Price of Meat
Bamboo is a readily replenishable resource, and it's light, durable, and strong which makes it the ideal material to make a skateboard from. And as well as encouraging whoever you buy it for to become more physically active, they can use it to commute and make smaller journeys on, which will cut down their car usage and dependence, which will reduce their carbon footprint, and ultimately be a far more environmentally friendly way to get from A to B.
---
This product was recommended by Ray Leon from Pet Insurance Review
Rowan For Dogs' 'The Dry Shampoo,' flaunts a fresh, natural coconut scent, and is free of sulfates, parabens, talc, and propellants—it's eco-conscious and an excellent environmentally friendly gift for a dog owner! It's made with Aloe Vera, Tapioca Starch, and Baking Soda, which are all-natural ingredients that'll help keep pets looking and smelling great. The Dry Shampoo is also a waterless way to reduce odor and refresh in-between baths. Additionally, it's recommended for all breeds and breed-mixes with fur or hair coats and short or long coat lengths. This shampoo is an ethically sourced and elegant way to freshen up furry friends.
---
This product was recommended by Isabel Ludick from Hepper
This product is perfect for pet owners who want their homes to smell fresh and clean again. Let's be honest, pets aren't exactly the best-smelling family members. It also doubles as a pet stain remover. Accidents can happen to even the best-trained pets. This enzymatic spray penetrates, binds and lifts stains from almost any surface. It's eco-kind and contains only natural fragrances.
---
This product was recommended by Anastasia Allmon from FRP Legal
What could be better than socks that plant trees? Not only are the actual socks super warm and cozy, but $1 of the proceeds go towards planting trees – which is enough to plant 10 trees. I love the fact that I can give a practical gift and do some good for the environment at the same time. Plus the same company also has socks that protect sharks or elephants in a similar fashion.
---
This product was recommended by Stacy Lewis from Eternity Modern
Shopping for food is a part of everyone's household. These punny (pun intended) produce bags are not only fun but also better than single-use plastics.
---
This product was recommended by Stacy Lewis from Eternity Modern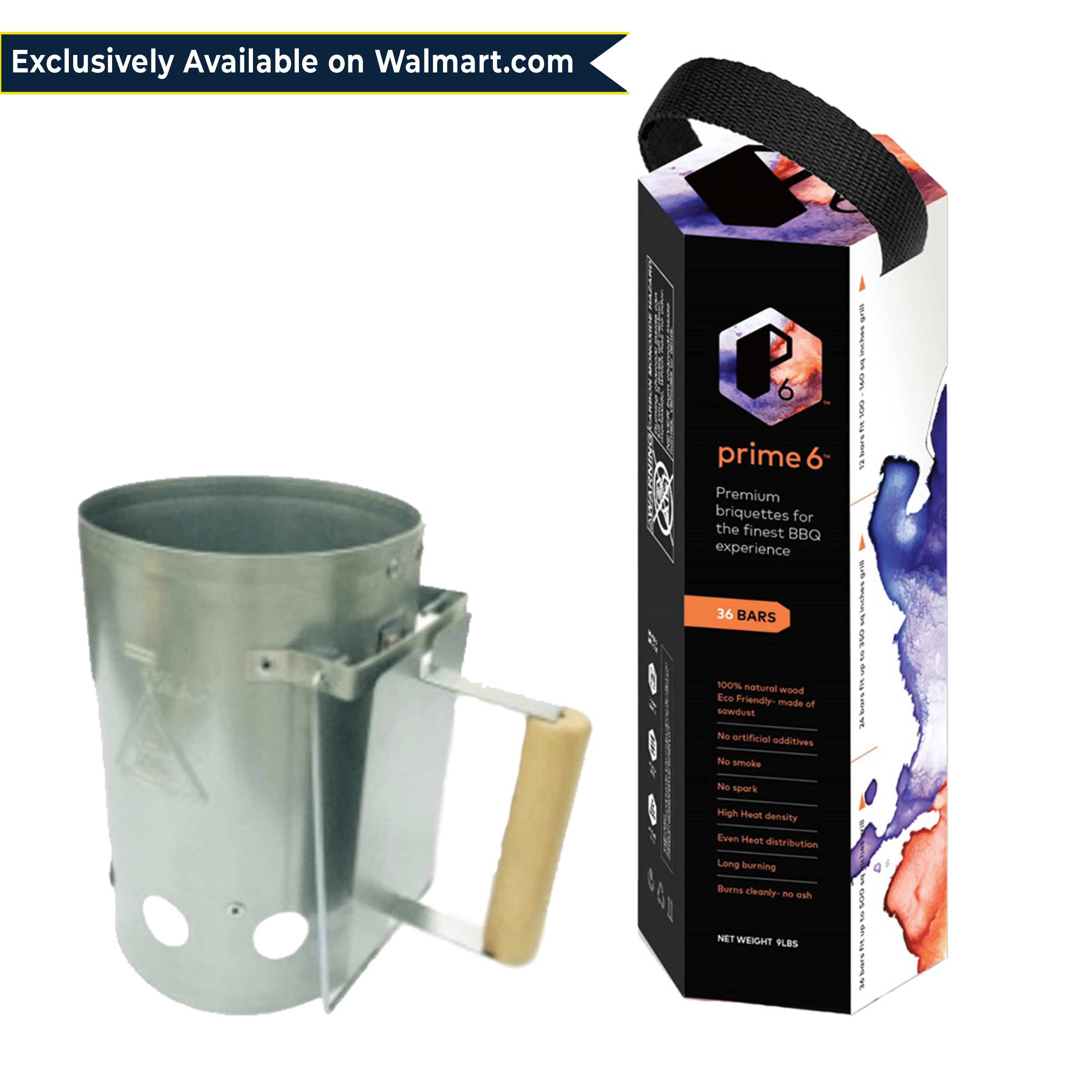 This is a perfect gift for dads who love the grill or a friend who loves to go camping. Charcoal is often made with chemicals and fillers that are bad for your health and the environment. Prime 6's sustainable charcoal is 100% made from recycled hardwood-waste sawdust and burns four times longer than regular charcoal.
---
This product was recommended by Stacy Lewis from Eternity Modern
I love a good bath after a long tiring day. If you must unwind, consider doing it kindly. I love using these bath and body products from Humankind. Their products are designed to reduce single-use plastics and are made with natural ingredients.
---
This product was recommended by Richard J. Brandenstein from FBR Law
Making environmentally friendly changes to your life can start with just small replacements. For example, this portable charger is completely solar powered and includes a flashlight and a compass, making it more versatile than a lot of other portable chargers, whilst being able to recharge at any time during the day.
---
This product was recommended by Anna Silver from CookForFolks
Those seeking to be more eco friendly can easily overlook their coffee making process. Large coffee machines require lots of water to clean, are inefficient at using water and energy, and create undue waste. With this french press you will undoubtedly reduce water wastage, be more energy efficient than any coffee maker, as well as having coffee grounds you can compost easily – all while still making enough coffee for a large group. Using steel rather than undue plastic equates to more heat insulation and a more energy efficient tool for measuring water and retaining heat.
---
This product was recommended by Ross Jurewitz from Jurewitz Law Group
I honestly can't recommend making the switch from saran wrap to beeswax wraps – not only are they way easier to work with and actually provide coverage for your food, but they're completely reusable and last for a really long time – it feels like an investment, but the time and money they save you in the long run is so worth it.
---
This product was recommended by Jonathan R Brockman from Brockman Injury Lawyer
I couldn't believe how drastically bad the children's toys industry was for the environment, but when my grandchildren we born I realized that I wanted to make sure that they were playing with toys that were sustainable and non-toxic, and luckily, Green Toys make such things. You can't even tell that these toys are made from old milk containers, they feel very solid and have fully moving parts.
---
This product was recommended by Vicki Jakubovic from Steeped Coffee
Steeped Coffee is available for contactless delivery on Amazon with Prime Free Delivery, at select Whole Foods, and through premium environmentally conscious supermarkets, luxury hotels, and offices with craft coffee services. It's been named among the best "instant" coffees by Good Housekeeping and ESQUIRE, and has been included in Ellen Degeneres' popular food subscription box. In addition, the company is giving back by providing 20% of all sales to FEEDING AMERICA to help fight hunger, and provides free coffee to healthcare heroes. "Steeped Packs are the easiest way to make a delicious cup of coffee," Wilbur Says. "You shouldn't need to perform chemistry before you've made your coffee." Simply steep each Steeped Bag in hot water for about five minutes to allow the coffee to develop its distinctive body and flavor. There is no machine, no noise, no cleanup, no destructive waste. As for flavor? Even the most discerning coffee connoisseurs in the industry are singing the praises of Steeped Coffee. Barista Magazine is a believer: "Like a tea bag—but for coffee? This new product from Steeped Coffee might just be one of our fave new ways to brew coffee on the road." "Finding Steeped has changed my coffee drinking life," raved one reviewer on Producthunt.com. "It's my favorite new brewing method and I can't believe more people haven't heard of this yet. It is going to be huge." Entrepreneur's Handbook concurs: "You're likely going to see the Steeped Coffee methodology in hospitals, offices, hotels — places where single-serve coffee reigns — and perhaps on your next flight. Features of Steeped Coffee include: – 100% Specialty Coffee: quality coffee ethically sourced directly from farmers – Nitro Sealed: removes oxygen, stopping the clock on freshly ground beans – Ultrasonic Edges: no glue, staples, or wasted materials for max steeping – Full Immersion Filter: non-GMO filters that regulate ideal water-in and maximum flavor-out – Guilt-Free Packaging: made using plant-based renewable and compostable materials – Micro Batching: roasted locally in small batches – Precision Ground: consistent water-cooled grinding to the micron – Pre-Portioned: consistent SCA recommended water-to-coffee ratios – Just Add Water: single-serve convenience with no machines required – Barista Approved: tested by multiple independent specialty coffee Q-graders for freshness, quality, and taste
---
This product was recommended by Christina Rodriguez from Fish Consulting
Twin Peaks single serve pouches contain all natural ingredients. The 100% all-natural Arabica Colombian coffee grown by farmers dedicated to the craft of producing the highest quality coffee possible. It is then freshly roasted in small batches just before we ship your order to ensure great cup of coffee. This environmentally friendly single serve coffee uses an exact serving of fresh coffee in a controlled process – leading to minimal coffee wastage. Twin Peaks Colombian coffee in single serve pour over pouches are packaged individually making them portable and convenient. Just filters with built in arms that clasp on top of almost any cup or mug. So, consumers can enjoy better tasting coffee anywhere you go.
---
This product was recommended by Katie Forbis from Wild Spirit Wolf Sanctuary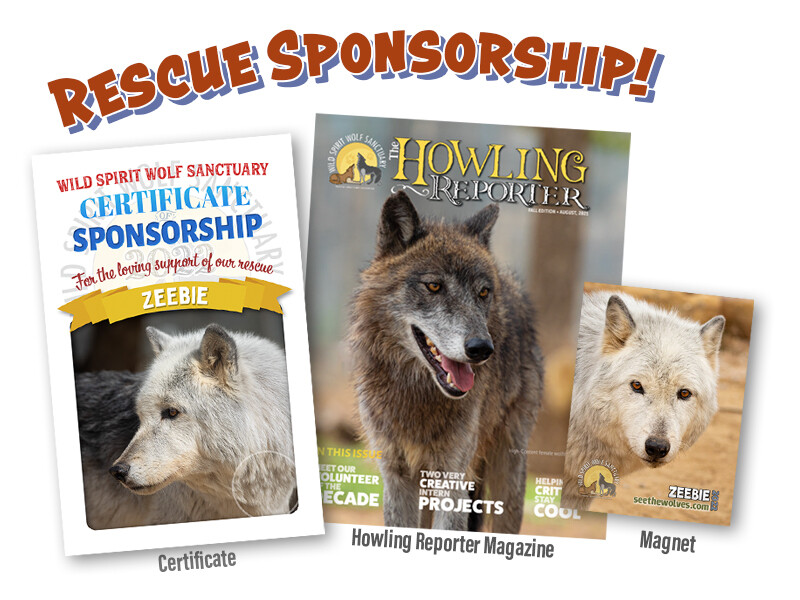 Wild Spirit Wolf Sanctuary, of Ramah, NM, allows wolf and wildlife lovers alike to sponsor their rescues. Each sponsorship comes with a subscription to their magazine The Howling Reporter and comes with a magnet of your selected wolf, as well as a certificate of sponsorship! Your loved one is guaranteed to love this truly unique gift that doesn't fill his home with clutter and benefits displaced, unwanted, and unreleasable wolves and wolfdogs.
---
This product was recommended by Bobby Peel from Best Golf Accessories
Imagine having a fresh herb garden on your kitchen counter that requires little to no care, no soil, and no mess. The AeroGarden Harvest is so well-liked because of this. The control panel notifies you when to add water and plant food, and it can grow up to six plants at once (read: no green thumb required). The hydroponic system is more environmentally friendly than soil-based cultivation since it consumes significantly less water. Although this system comes with a gourmet seed packet of basil, parsley, dill, thyme, and mint, you may substitute any other herbs and vegetables of your choice.
---
This product was recommended by Bonnie Fisher from Better World Apparel
The pieces are crafted using recycled metals, fair-trade precious and semi-precious stones, and all gold-plated pieces are nickel-free. Additionally, all packaging and printed materials are made in the USA with FSC-certified, recycled, post-consumer waste, chlorine-free paper. The brand also donates the majority of its profits to environmental and humanitarian causes, each specific to the piece you purchase!
---
This product was recommended by Allie Cunningham from Set It Down
Set down your screens and pick up this super cute Macrame Plant Hanger DIY Kit by Set It Down. Starting from the mission of the company, they are helping reduce fossil fuels by getting you off your screens so that you can gain more meaningful experiences. All elements of this product are environmentally friendly- from being made in the USA, to the recyclable and plastic-free packaging to the end result of a beautiful plant hanger to put your precious plant friends. Consider getting one of these kits and making a macrame plant hanger for your home!
---
This product was recommended by Ashlyn Doughty from Outdoor Survival Canada
Protecting you from the elements during any adventure! CALLAGHAN is a best-seller for women, featuring: a water resistant outer shell, anti-static custom lining, lightly down-filled torso, plus a unique feature – a panoramic vision hood. The men's equivalent version, KAWARTHA, is also available. OSC uses durable materials to keep their outerwear out of our landfills and offers custom repairs to minimize the current state of fast fashion. All garments are handmade in Canada and are protected by their Limited Lifetime Warranty.
---
This product was recommended by John Webber from Carved
This is a perfect eco-friendly gift that will make your friends and family members happy. It has coconut, shea butter, and no parabens. It will provide you maximum protection from sweat and will make you feel fresh all day.
---
This product was recommended by Angie Ringler from Tangie LLC
Why Tangieco Hair & Body Oil the best eco friendly gift? Because we all have skin and we all want our skin to feel good and look great – no matter what age. Giving a gift that someone can use AND it provides them some health benefit without having to cut calories – well, that's a WIN-WIN! Order a bottle today [says every sunburned skin]
---