Special occasions in life call for celebrations. Whether you're observing a holiday, hosting a birthday party, or organizing a reunion, you want to create a positive and festive atmosphere for all your guests to enjoy. Unfortunately, many of the aspects of these kinds of get-togethers promote wastefulness and pollution. How do you make your gathering more environmentally sustainable without sacrificing any of the fun? If you're at a loss, consider these eco-friendly party planning tips.
Send Out Digital Invitations
Nowadays, you can find digital alternatives to all sorts of things that used to require physical items. You can go the same route with your invitations by sending them via e-mail. You can find elegant templates that look just as good as paper invitations. This will not only save you a significant amount of money but also reduce the amount of paper you would use for traditional invitations. It'll also make it much easier for people to RSVP, as digital invites often feature sections where people can mark whether or not they'll attend.
Whether you're looking for elegant and classy templates or something fun and funky, you can find what you're looking for with invitations from Canva. No need to worry about designing because there are tons of beautifully-designed layouts available which you can easily customize to suit your theme, as well as design guides and tips to help you out.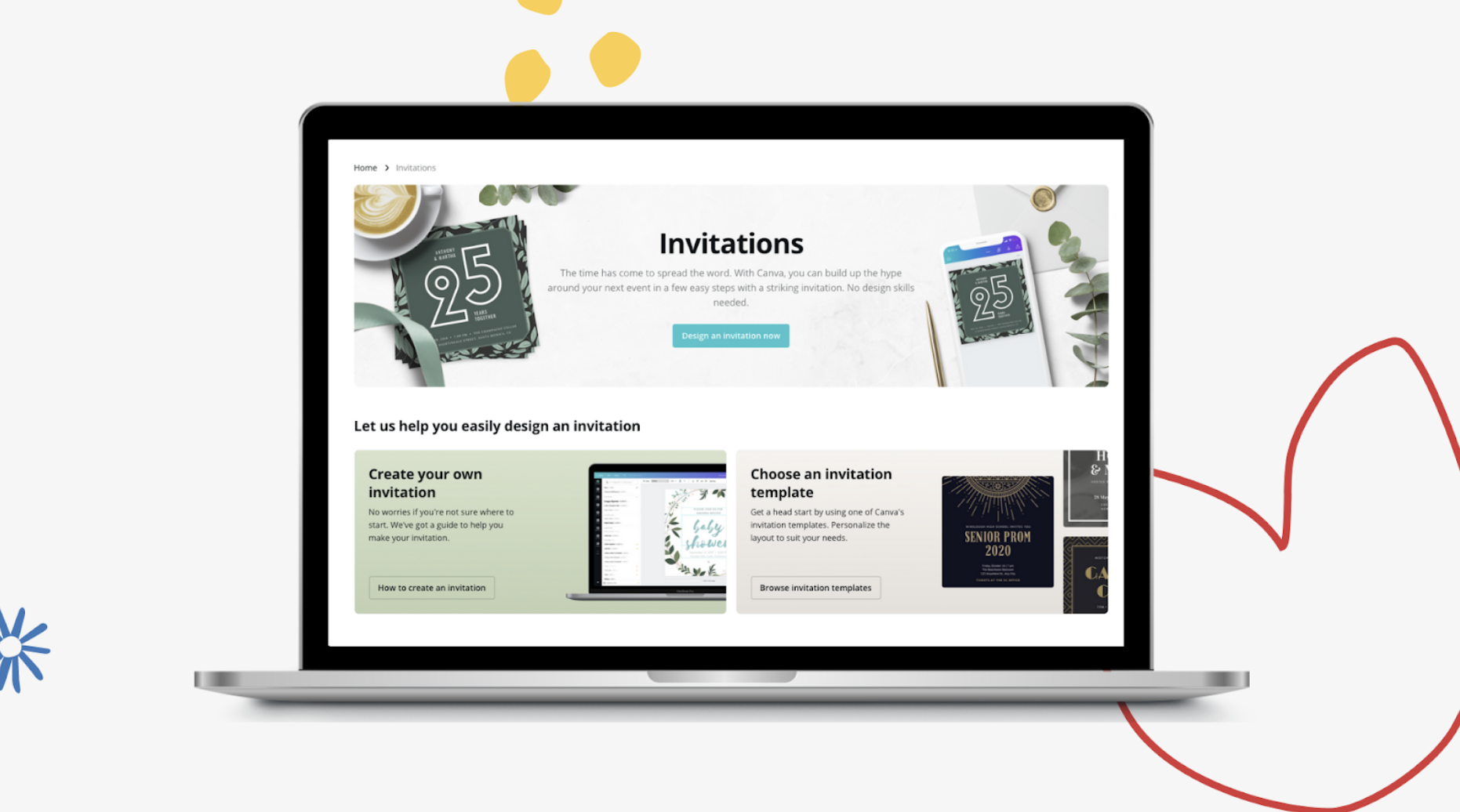 Purchase Sustainable Decorations
Decorations are another aspect of parties that can create a lot of waste. However, you don't want to leave your celebration completely plain and drab. What you can do is use decorations that you won't have to throw away after a single use. Use a banner with a more all-encompassing message that would fit a variety of circumstances so that you can put it up for multiple parties. If you're planning an evening outside, find out how to decorate for your outdoor event effectively and use LED lights rather than incandescent lights. LEDs are more sustainable because they consume less energy and last much longer.
Don't Use Disposable Tableware
Like the decorations, you should try to avoid disposable tableware such as plastic utensils and cups and paper plates. You can achieve this in several ways. First, you could only include real dishes and metal silverware. However, this will inevitably lead to a lot dishwashing, and it may not be feasible with a large group. Alternatively, you could serve food you can easily pick up with your hands, which will eliminate the need for a lot of tableware altogether. Another option to use biodegradable utensils and plates from special companies committed to eco-friendliness.