When it comes to your big day, there are a lot of details to think about. Some brides aren't super keen on planning out the small stuff—they'd rather just let the wedding part happen so they can get to the marriage part. And that's perfectly cool. There are plenty of casual or laid back wedding ideas they can go with. But if you're someone who really cares about the details and wants to show off your style at your wedding by expressing yourself, there are tons of fun ways you can do so. You're probably the person who had a blast picking your dresses for all your friends' ceremonies, because you like to express yourself even when it isn't your big day. But now it's your chance to shine.
Of course, what you wear plays a huge role in showing who you are. Wedding dresses are iconic, which makes them the perfect place to start showcasing your style. We'll go through some different wedding dress looks for you to choose from, but more than just through your dress (although it's at the top of the list), there are a couple other great ways to express yourself at your wedding. Let's look at three easy but effective places to add your personal flair to your wedding.
Wear a Gown That Highlights Who You Are
It's no secret that the bride's dress says everything about the type of bride she's been dreaming of being on her big day ever since she was little. Every romantic comedy centered around weddings (and you've watched them all) reminds us of the importance of the dress. And yet, you don't need to feel pressure to say any big thing in particular with your wedding gown. No, on the contrary, the dress speaks for you. All you have to do is pick a dress that makes you feel beautiful, special, calm, and exactly like you.
You can, however, begin thinking about the styles you like before you start shopping. What interests you? What look seems like it might help you feel like a bride for the first time? To start, what qualities best express you? Are you romantic, whimsical, laidback, sophisticated, bohemian, elegant, timeless, or toned down? Any combination of these things?
There are a few dress styles that are popular for wedding gowns, which include separates, and sheath, a-line, and mermaid silhouettes. Of course, there are also different types of bridal looks you can go for, like bohemian, glamorous, minimalistic, or timeless, which are also entirely up to you. Let these photos give you some inspiration—the first step towards figuring out what type of bride you might want to be.
Sheath Dresses
Reformation's Chania Dress in Ivory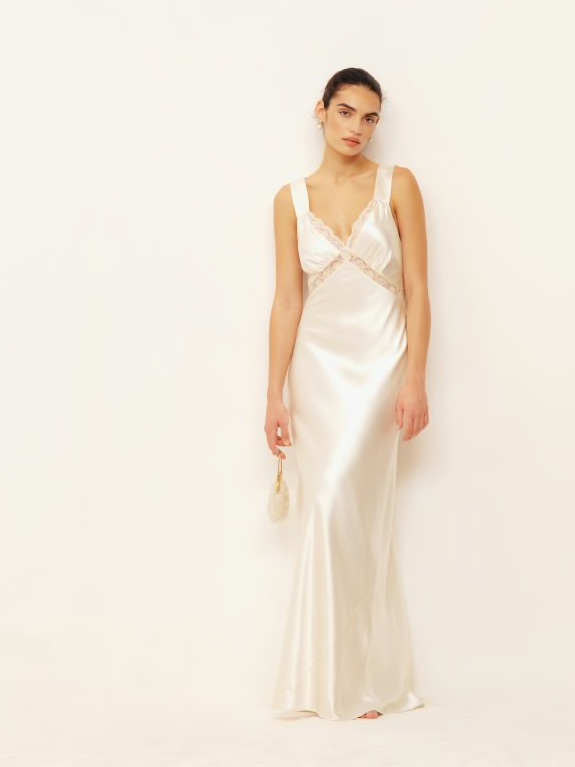 Separate Style Dresses
Reformation's Serres Two Piece in Ivory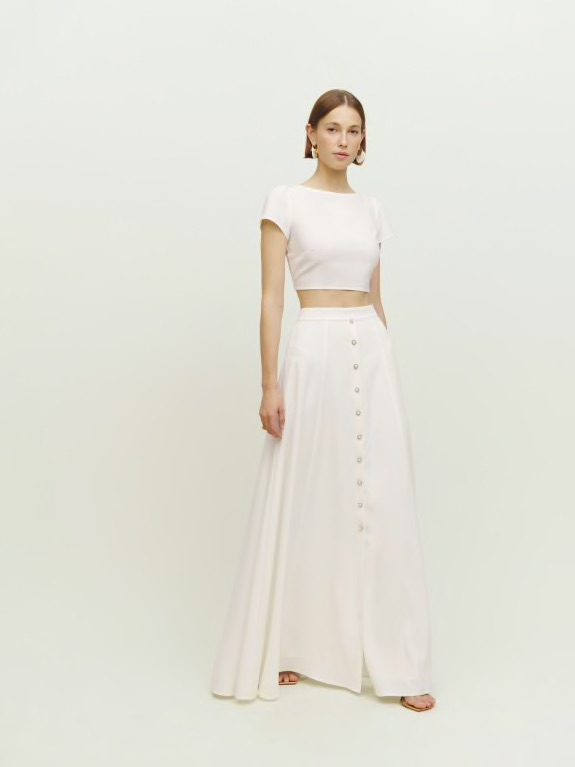 A-Line Dresses
Reformation's Florina Dress in Ivory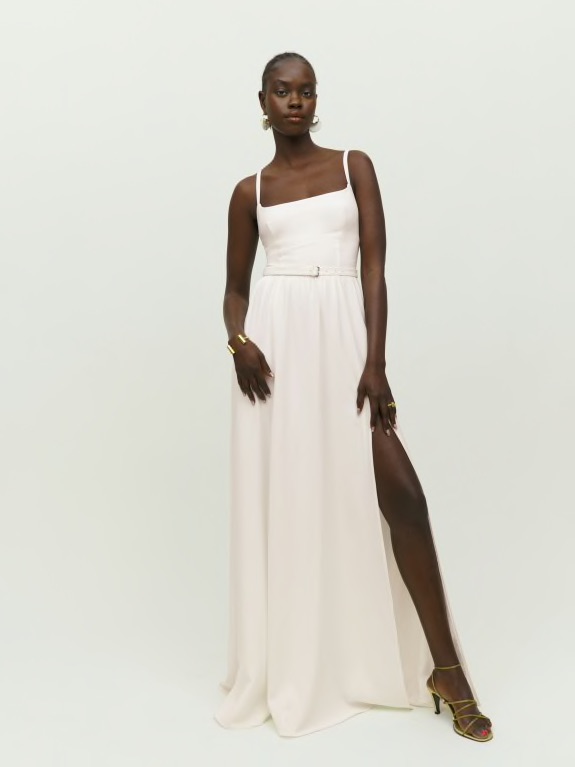 Mermaid Dresses
Reformation's Lorrane Dress in Ivory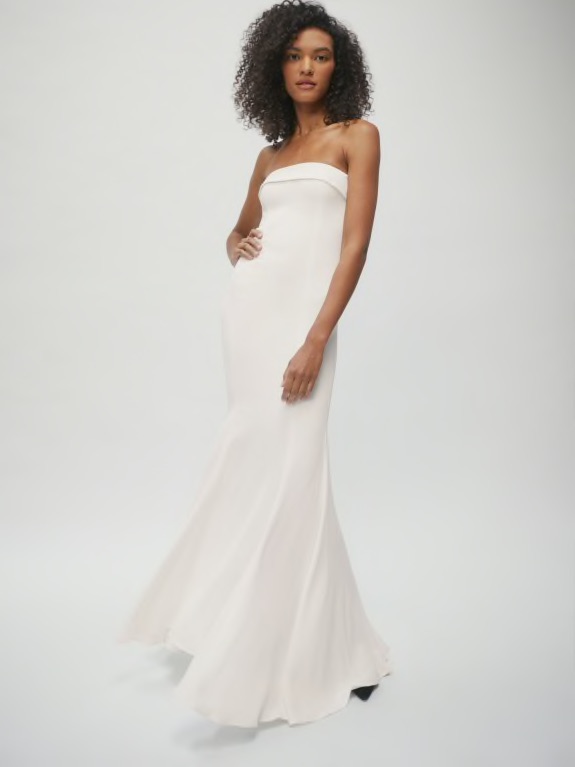 Decorate Your Venue To Fit Your Dreams
Just as much as every future bride-to-be dreams about their dress, they've also pictured themselves getting married somewhere. Maybe your image has shifted as you've imagined different dresses and scenarios, or maybe you know exactly what you envision. The location and venue are both excellent avenues to show off the type of wedding style you possess. You can use your venue to customize your big day to present yourself in all your glory.
Make Statements With Your Details
It's all in the details, haven't you heard? Your wedding ceremony and reception provide you with another chance to shine. The day is all about you and your spouse, so every little detail can be arranged and created to show your style. While many brides find themselves caught up in the general overwhelm of wedding planning and don't place much weight on the small stuff, if you're the kind of person who wants every part of your wedding to speak to who you are, the small stuff is where it's at. From the florals to the cake to the decorations at the venue to the music and even the food (plus any and all other areas you can think of), let your style show through. These little details are great places to add a little extra flair. And while people might not be able to put their finger on just what it is, they'll recognize your wedding as one that perfectly highlights you.
Takeaway
How often do you get a big day with all your friends and family in attendance that's all about you? Your wedding is your special chance to express your style as you celebrate the marriage of yourself and the one you love. No matter what you arrange or don't arrange, the day will be beautiful and perfect because you get to celebrate love. So enjoy your big moment. And then go enjoy the rest of your life together.