This article showcases our top picks for the
Best Environmentally Friendly Trainers
. We reached out to industry leaders and experts who have contributed the suggestions within this article (they have been credited for their contributions below). We are keen to hear your feedback on all of our content and our comment section is a moderated space to express your thoughts and feelings related (or not) to this article 
This list is in no particular order.
This product was recommended by Steven Walker from Spylix
These Cariuma OCA Therma high-tops are water-repellent and winter-proof and have been designed to keep you warm without sacrificing style. Its high-performance vegan suede and ultra-plush vegan shearling lining eliminate the need for multiple socks, while the high-top design closes the often-cold space between ankle and pant leg. We think it's safe to say that Cariuma has struck again, this time with a jealousy-inspiring, cozy design and a construction constructed from GRS-certified recycled materials.
---
This product was recommended by Steven Walker from Spylix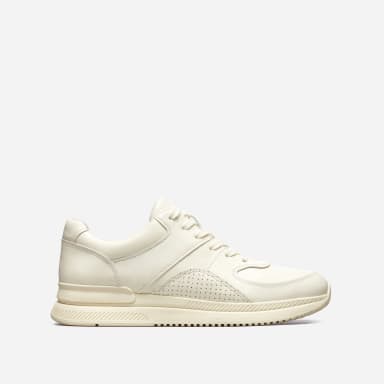 A shoe intended to be worn daily and will last. These are some of the more affordable eco-friendly choices on the market, made with Saigon TanTec leather from a gold-certified tannery. This shoe generates less waste, less energy, and up to 54% less virgin plastic than previous models. The sole comprises a natural and recycled rubber blend that is 94.2 percent free of virgin plastic. The Tread trainer is available in an off-white colorway, distinguishing it from the standard white sneaker.
---
This product was recommended by Thalita Ferraz from Her Bones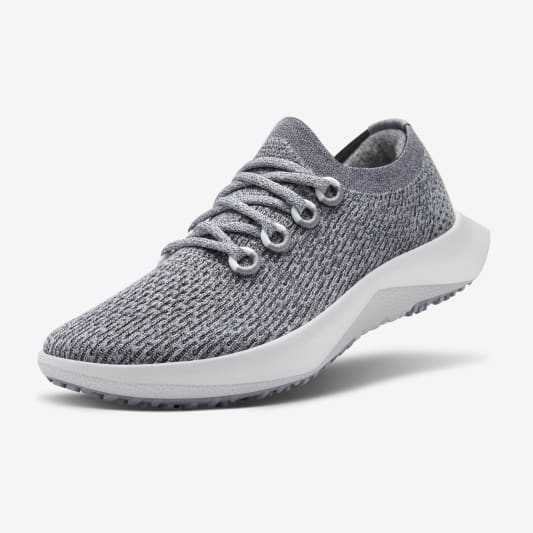 These sneakers are not only great for the environment as they are made by a company that actively uses natural materials like merino wool and tree pulp. The Trail Runners by allbirds really exemplify the brand's focus on sustainability, whilst also being super durable and even stylish! They're everything that I was looking for all wrapped into one.
---
This product was recommended by Kimberly Silva from FindPeopleFirst
Veja V-10 are rubber-soled environmentally friendly trainers. They are made from recycled PET, bio-based plastic, organic cotton, and chrome-free leather. These shoes have a lace-up closure and are perfect for all sorts of training. Veja's V-10s also come with a cotton lining and are perforated, allowing the toes to enhance breathability and reduce heat when training. In addition to being environmentally friendly, the Veja company is also working towards further reducing the amount of leather used in its collection.
---
This product was recommended by Kimberly Silva from FindPeopleFirst
These trainers are made of organic and Fairtrade certified cotton with FSC certified rubber soles sourced responsibly. All the materials used in production are 100% vegan. They are lightweight, durable, exceptionally comfortable to train with, and available in low or high tops. The Ethletic company also has a policy that places the environment and sustainability at the core of their activities.
---
This product was recommended by Phillip Villegas from Three Pedal Mafia
Barefoot running shoes are the solution for those who desire to run freely while also maintaining a level of safety. There are no animal components in this vegan-friendly footwear. Natural comfort is provided by the anatomical shape. Because the toes are not squeezed, they have more room to expand, resulting in improved balance. The shoe's sole is thin and solid, allowing for improved proprioception and ground feel. This allows the feet to be in a neutral position, which promotes good posture and reduces joint tension.
---
This product was recommended by Rousseau Vestal from Find The Aisle
With these New Balance 608v5 casual training shoes, you may go about your day as if it were a stroll around the park. These sneakers have a classic running shoe style that you'll enjoy. An ABZORB crash pad at the heel helps absorb impacts by combining cushioning and compression resistance, keeping you comfortable even as your speed quickens. Dual-density collar foam around the ankles helps to reduce chafing and irritation. The rubber outsole of these training sneakers has deep flex grooves that make them firm but surprisingly flexible.
---
This product was recommended by Nick English from Stridewise
Sneaker giant Adidas is a brand with massive resources — and knows how to use them for good. Case in point: the Advantage Eco Sneaker, a casual shoe to embrace your greener side. Designed with a minimalist aesthetic that makes for a sneaker that can be paired with just about anything, the Advantage Eco Shoe is made with Primegreen, a series of high-performance recycled materials. There's zero virgin polyester here, meaning that all of it has been reused, and even the outsole is made with recycled polyurethane pellets that give it a funky, speckled appearance. Whether you're environmentally-minded or not, these are sneakers that can go toe to toe with any competitor.
---