This article showcases our top picks for the
Best Environmentally Friendly Vacuum Cleaner
. We reached out to industry leaders and experts who have contributed the suggestions within this article (they have been credited for their contributions below). We are keen to hear your feedback on all of our content and our comment section is a moderated space to express your thoughts and feelings related (or not) to this article 
This list is in no particular order.
This product was recommended by Valinda from Green and Happy Mom
A bagless vacuum cleaner is the way to go if you are looking for an eco-friendly machine to vacuum your house. As vacuum bags just end up in landfills, it is better to avoid using them altogether. This bagless vacuum cleaner from Dyson has incredible suction power even though it is battery-operated. The fact that it is cordless makes vacuuming the floors so much easier and its lightweight makes carrying it up and down the stairs a piece of cake. This amazing machine is great for those of us who suffer from asthma as this vacuum cleaner has certified HEPA filtration. It was certified by the Asthma and Allergy Foundation of America which ensures that the dust that the machine has collected is not expelled back into the home.
---
This product was recommended by Hakeem Shittu from iPad Recycle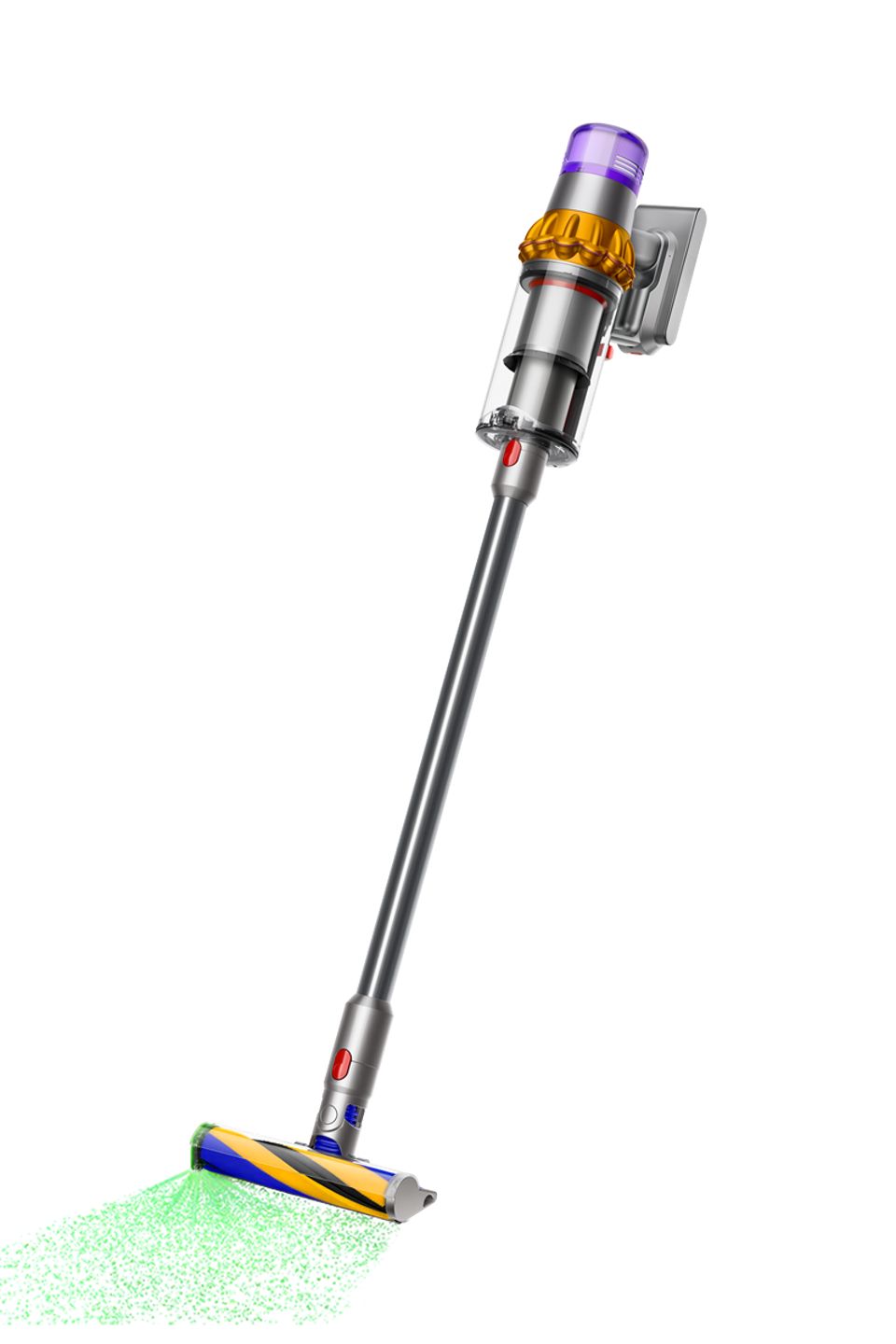 Standing out as the face of innovation in the UK and admired generally in British society is Sir James Dyson. A shining example of entrepreneurship, and as a designer successfully manufactures household appliances with a high technical specification. With his own foundation giving budding inventors the funding and materials they need to succeed, he also partners with top universities investing in medical and scientific research. Always looking toward the future this company, is at the cutting edge of innovation and sustainability, they also beat any others by miles both on cleaning performance and customer service. The DysonV15 Detect is the most environmentally friendly vacuum cleaner that even picks up long hair with ease. It's lightweight, maneuverable, and works perfectly on all floor types.
---
This product was recommended by Will Tigerton from LeanBack Player
This environment-friendly vacuum boasts outfits 8000rpm high-speed brushless motor making it able to have more powerful suction at lower electricity consumption. It also uses large and powerful lithium batteries that can be recharged and reused for at least 500 times, hence, lower carbon footprint. It also features a 5-stage filtration system which is aimed to provide a cleaner and safer environment for you and your family. It is very light and portable, as well as ergonomic, so it is very easy to use.
---
This product was recommended by Steven Walker from Spylix
It does excellent cleaning and cleans your house thoroughly. It has a run time of 30minutes per charge and is made from an environmentally friendly lithium battery. It is a lightweight 3 in 1 vacuum cleaner. It also has multi-level filtration.
---
This product was recommended by Steven Walker from Spylix
It has a very lightweight design. This vacuum cleaner does excellent cleaning and is very good for your household cleaning. It had a removable canister which makes it portable, and anyone can carry it to any part of the house and do the cleaning. It is made from the new technology and works very effectively.
---
This product was recommended by Steven Walker from Spylix
It is a very powerful vacuum cleaner. This dynamic motor and the brush roll help the machine suck the heavy particles from the floor, making the floor dust-free and shiny. Its height can be adjusted in five different ways, and it can work well too on a carpet shag rug.
---
This product was recommended by Steven Walker from Spylix
It is one of the best seller vacuum cleaners. It is made up of the latest technology. It is a powerful, convenient, and easy-to-use vacuum cleaner. Its powerful suction pickups the dust very easily. It had a crevice too which cleans the furniture very well.
---
This product was recommended by Phillip Villegas from Three Pedal Mafia
A DC digital motor is used in the Greenote cordless vacuum. The roller floor brush is powered by its own engine, allowing for thorough blanket cleaning. The cleaning impact is stronger when the handle motor is used since the twin motors drive at the same time. Reduces hair entanglement using an electric bed brush with V-shaped bristles and a roller floor brush. With this 4-in-1 flexible combo, you can sweep the entire house with with one vacuum.
---
This product was recommended by Rousseau Vestal from Find The Aisle
With swivel steering, dirt has nowhere to hide on this full-sized upright that weighs under 14 pounds. Deep cleaning with a two-motor system removes ground-in filth from carpets and cleans hard floors, stairwells, and other surfaces. The vacuum's advanced HEPA filtration system collects 99.97% of dust, keeping it out of your lungs.
---