They say that university years are some of the best times of your life. When you start to think about it, it seems correct, with a chance to chase your goals, learn, and meet people from all walks of life. However, sometimes things are not as expected and wind up hitting you out of nowhere. As a student on campus for the first time, the more prepared you are for everything, the better you can handle it when the going gets tough. If you're clueless about what can happen, take a look at the 10 problems students are most likely to encounter.
1. Time Management
Stepping onto campus your first day, you'll feel a new sense of freedom that is unlike anything in the world. The whole world seems to be at your fingertips, and the possibilities are endless. While some people are just naturally gifted in the art of managing time, the rest of us are not. Professors don't spend a lot of time repeating themselves and expect all students to know exam dates and material, project due dates, and homework deadlines.
How to Deal:
Adding a planner to your list of school supplies is a lifesaver. You can jot down exam dates, important events, and even pencil in coffee with friends when you finally have some free time. When you see the expository essay plan written down, don't procrastinate and get started as early as possible so that you can stay on top of things and avoid falling behind. Use top EssayService reviews to get a quality essay done fast.
2. Debt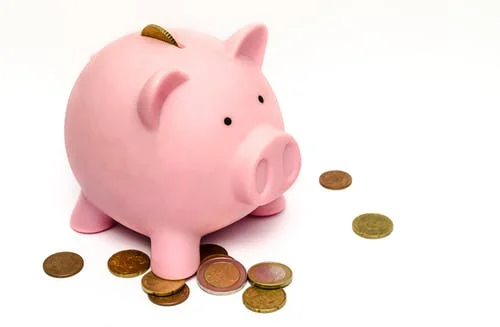 Photo by Skitterphoto from Pexels
These days, student debt is on the rise, and tuition costs are at an all-time high. It's common for students to hold a part-time job while studying and pretty common to be broke all the time. Seeing your debt pile up can be frightening, but it's not all that bad with a bit of organization.
How to Deal:
Before going on shopping sprees or over-spending on the weekend, you need to budget your money. Start by writing everything down that you need to pay and then how much you're making. If it helps, create a weekly budget or monthly budget and try to leave a little bit for something fun.
3. FOMO
Universities are crawling with activities. When you first hit campus, you'll probably want to try everything out, thinking you might miss out on something incredible. FOMO, or fear of missing out, is a real issue and can leave you worn out if you don't take a step back and organize yourself.
How to Deal:
Instead of thinking you have to attend every single event, be choosy. Pick things that you're passionate about, and that allows you to unlock your inner curiosities. Plus, check your planner. Will you have enough time to eat, study, and sleep? Those three things will be the three most essential things when semesters get tough!
4. Feeling Homesick
At first, it sounds incredible to go to a different place. You're away from home for the first time with all new people. But, one day, homesickness hits, and you start to feel a little down. This is common with students, especially when the stress of the semester starts to pile up.
How to Deal:
If you don't live very far, think of hopping in the car or buying a quick flight home at least once a month. If you live further, maybe try and organize for your parents to come and visit and for you to get home at least once a semester. Most universities have support groups, so don't be afraid to reach out if you need it.
5. Depression
Exams that fall on the same day, an upcoming project, and worrying about your bank's low balance can cause stress. That stress can make you sink into depression, feeling like you're not doing enough. It's a common thing that happens to university students, especially their first semester.
How to Deal:
If you're feeling low, it's best to tell someone. Find groups or chat with a counselor if needed. You can also find something fun like a workout, an activity, or a place that relaxes you and take a day off from your studies for your mental health.
6. Getting Sick
Late night studying, little sleep, and lots of fast food can take a toll on your health. Getting ill is something that might happen on campus, but you can deal with it.
How to Deal:
Practice prevention, eat healthily, and work out. If you get sick, visit your university clinic and take it easy for a few days.
7. Social Anxiety
Walking into a lecture hall with hundreds of new faces can be overwhelming. It's common to feel anxious or shy your first semester but, you can get over it.
How to Deal:
Try and break the ice with top apps for students. Meet up with groups of your interests and chat with people around you in class.
8. Over Partying
Many think that college equals partying. While it does, sometimes, it can be easy to go overboard.
How to Deal:
Limit yourself to partying. Go out a few times a month, and make it a good one!
9. Relationships
Relationships are complicated no matter what age you are. In college, they can be overwhelming when combined with all the stress and clashing of schedules.
How to Deal:
Communication is vital in a relationship. Don't think it's terrible to take a break and focus on yourself and your studies if things get too harsh.
10. Deciding on Your Career
It's common for students to change their majors a few times. This could mean a few more years studying or add more to that climbing student debt.
How to Deal:
It's best to think about what you like and don't be too hard on yourself if you want to change. You have your life ahead of you and plenty of time to pay once you land your first real job.