1910's – Role Reversal
During WW1, women took on a lot of male jobs, working as blacksmiths, welders and electricians. They would often wear men's overalls and their hair tied up in knots.
Style icon: Mary Pickford
1920's – Taking shape
Post war, popular women's jobs such as nursing and waitressing still required strict uniform, however styles began to take shape and waistlines could be seen under fabric.
Style icon: Joan Crawford
1930's – Hips don't lie
Both hair and hems got longer in the 1930's. Skirts widened softly below the hip and then stopped at mid-calf. Ensembles; matching dresses and skirts, appeared as a popular trend.
Style icon: Bette Davis
1940's – Sewing gets sexy
Despite the economic struggle, women embraced the call to 'mend and make do'. They sewed cups into their bras and cut material, so it clung to the body.
Style icon: Doris Day
1950's – Tied back to type
A lot of women worked as typists after WW2; hemlines sitting just below the knee and dresses getting looser. Hair was short and parted to the side, so it wouldn't get in the way of typing.
Style icon: Grace Kelly
1960's – Pants get pretty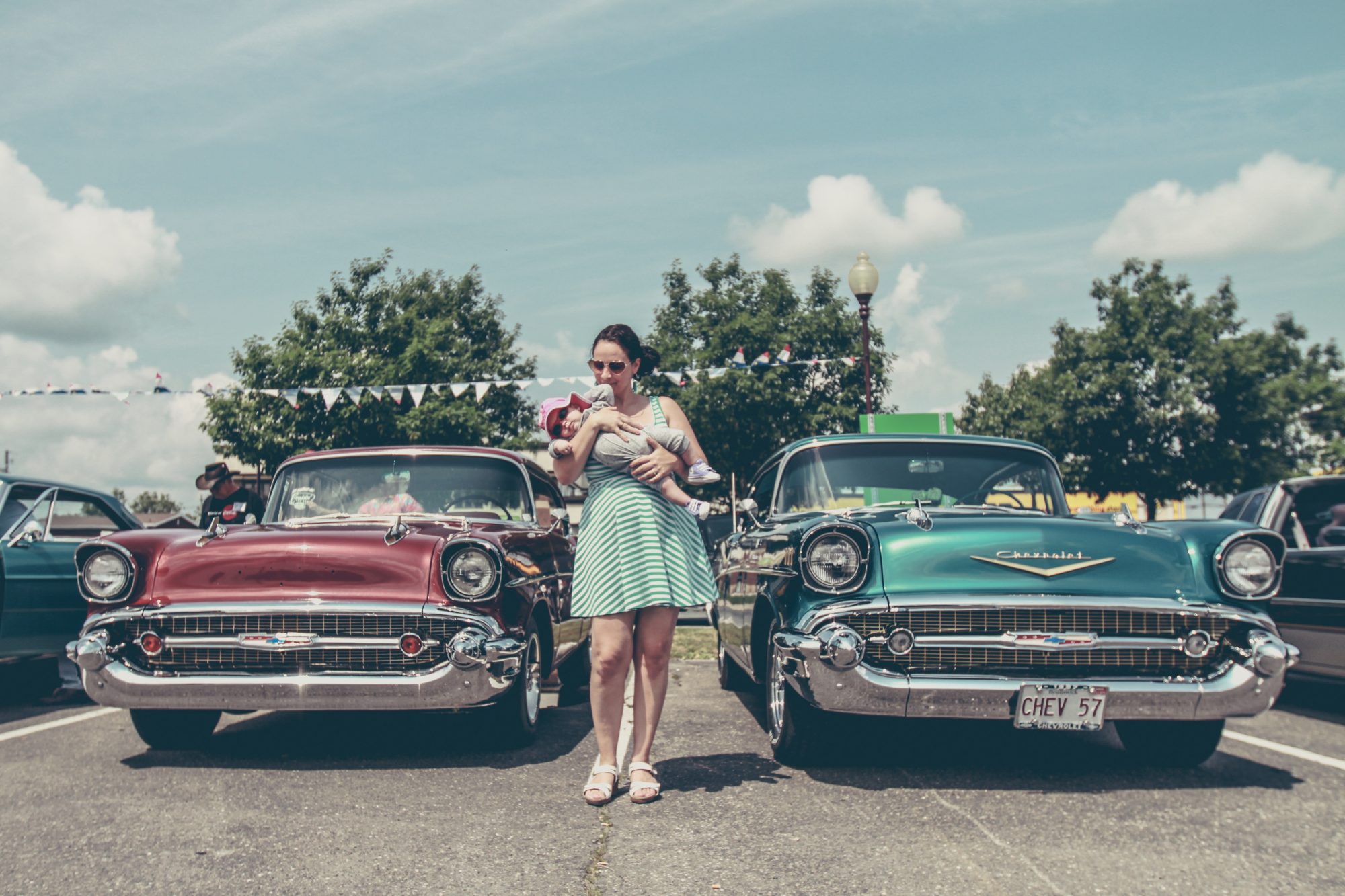 There is a new trend in town, and it's called unisex. For the first time, a woman in pants was acceptable both in and out of the workplace.
Style icon: Cher
1970's – Bold blouses
Bold stripes and polka dots were splashed onto dresses and blouses. It was a loud era, not just in protest, but in style.
Style icon: Joanna Lumley
1980's – Working girl
Keen to succeed, an increasing number of women were focused on climbing the career ladder. Dropping the cleavage and high waists, a wild perm resting on shoulder pads was the money-maker.
Style icon: Madonna
1990's – Goodbye shoulder pads
When shoulder pads fell out of vogue, more relaxed suiting took their place, pants often being swapped for pencil skirts and heels.
Style icon: Julia Roberts
2000's – A decade of denim
In the decade of denim, women felt empowered to wear their jeans straight to work. "Business casual" was a trend accepted by most workplaces.
Style icon: Britney Spears
2010's – Athleisure
With almost 50% of the UK workforce set to work remotely by 2020, both women and men are embracing the out of office culture in athleisure. Oversized hoodies, joggers, and snapbacks aren't uncommon in today's working world. To see a suit in the creative industry is rare. Amazon is the best place to look for unique snapbacks to add to your wardrobe.
Style icon: Meghan Markle
Credit: Woodhouse Clothing