Utilizing natural ingredients including rose water, lavender, mint and tea tree, these excellent deodorants are great at fighting odor and reducing harm to the planet and animals. Opt for one of these to smell fresh for hours while helping the environment.
#1
Kopari Aluminum-Free Deodorant
Natural deodorants like this one are nontoxic, anti-comedogenic, and offer various health benefits in addition to eliminating odor! Kopari has a blend of charcoal, coconut oil, sage oil and other mineral-rich ingredients which help improve the overall condition of your underarms. Kopari's germ-fighting ingredient is activated charcoal, which draws out any toxins and bacteria lingering on your skin — plus it's clear!
No white streak marks or clumping will be noticeable while using this deodorant. While antiperspirants work to fight smell by clogging your pores (so you don't sweat), natural deodorants allow the good bacteria in your skin to stay, reducing the odor naturally. Usually, what tends to make the underarms smell so bad is not the sweat itself, but the bacteria that is lingering on your skin.
#2
Nfuse Lavender Magnesium Roll-On Deodorant
nfuse is the first and only natural deodorant formulated to deliver magnesium – an essential nutrient that we all need -through the skin. In fact we received a patent in November as a magnesium delivery system. Just as important? nfuse works and has been tested and trialled in more than 150 yoga and barre studios nationwide. In March, we launched nfuse clear gel deodorants in 5 amazing scents and nfuse magnesium lotion, also in 5 scents, that utilize our patented technology.
#3
Eo Deodorant Cream
Enjoy a bright, cool scent in this roll-on deodorant.. Stay feeling fresh all day with ingredients that absorb odor and help control wetness. No aluminum or other toxins. EO Products does everything possible to avoid using harmful ingredients and to keep toxins from the waste stream. Never using potentially harmful ingredients such as heavy metals, phthalates, parabens, and triclosan.
#4
Everyone Natural Deodorant Spray
Stay feeling fresh all day with this naturally-effective deodorant. No aluminum or other toxins. What Everyone leas out of their products is as important as what they put in: no parabens, no synthetic fragrances, no phthalates, no polysorbates, and no aluminum, to name a few. Everyone's commitment to limiting these potentially-harmful ingredients also keeps toxins out of the waste stream, protecting us all.
#5
Crystal Mineral Deodorant Stick
The Original Mineral Deodorant, this powerful, one ingredient mineral stick eliminates and blocks odor before it starts without harmful or harsh chemicals offering long-lasting, natural mineral protection for up to 24 hours. With daily suggested use, can last over a year. It works with water activation – use after showering/bathing on clean, wet armpits!
#6
Earth Science Natural Deodorant
My teenage daughter and I love the Earth Science Natural Deodorants and have been using them for years. Rosemary Mint and Tea Tree Lavender are our favorites. Earth Science deodorants go on smooth and don't cause a rash. Additionally, they are cruelty-free, paragon-free, vegan and gluten-free. Plus, they work GREAT and smell wonderful!
#7
Underarmed Luxury Deodorant
Stay fresh all day the all-natural way with this non-toxic, cruelty-free deodorant. Designed for both men and women, it contains a light unisex scent of organic jasmine and rose for lasting freshness. Harnessing the power of therapeutic grade essential oils, it's a gently formulated deodorant for all skin types.
#8
Coco Van Everywhere Deodorant Spray
This spray is the Bomb dot com- you can spray it literally everywhere to stop all smell!
We're talking underarms, underboob, in your shoes, mist all over after your gym class, spray in your car and more!
It's the perfect essential to remove the stink from sweat in the nick of time.
Comes in Bergamot Mint, Frankincense Peach and Lavender Citrus.
#9
Coco Van Natural Deodorant Stick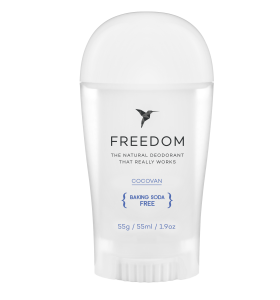 This is an Aluminum free, Paraben free and Phthalate free product made only with natural ingredients that you could eat…but don't. They work better than they taste.
The stick has smooth sides to provide a gentle application on the skin.
Comes in Bergamot Mint, Frankincense Peach, Lavender Citrus and Unscented.
#10
Coco Van Travel Mini
This BRAND NEW Baking Soda Free formula in launching August 15.
With a super smooth formula that works all day, this clear application will leave you smelling like summer.
#11
Pacifica Rose Underarm Deodorant Spray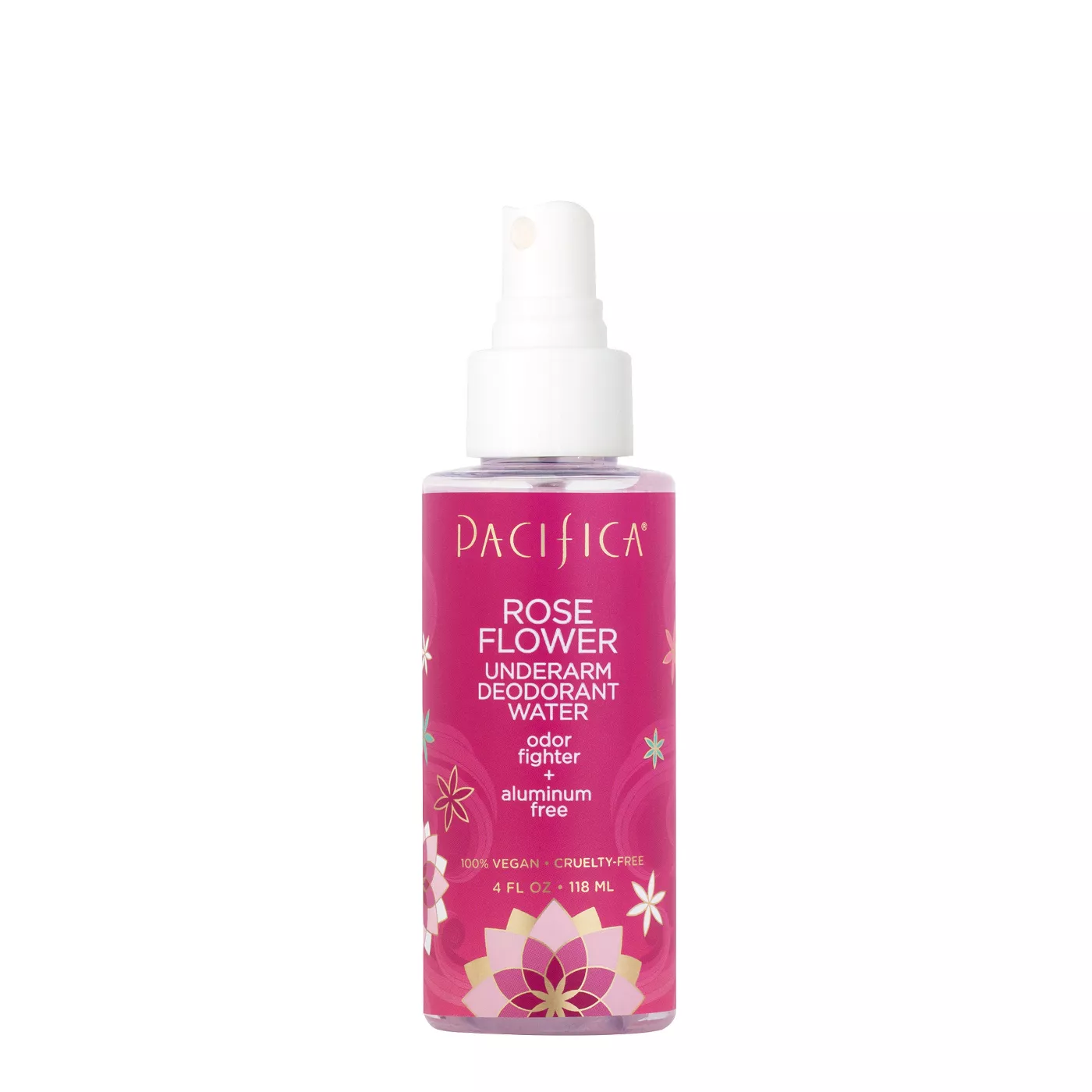 Smell pretty without harsh chemicals and help neutralize the malodors under your arms. Our innovative formula utilizes odor fighting natural ingredients in a water-base. Use as a deodorant and refresh as needed.
100% Vegan and Cruelty-Free.
Made in the USA with the best globally sourced ingredients.
Formulated without petroleum, parabens, SLS or phthalates.
---
The recommendations of products and books within this article where sourced from industry experts. Their names and websites are listed below.
Who contributed to this article?