Introducing an economical yet highly effective alternative to your laundry detergent. Soap nuts are a natural surfactant and have been around for thousands of years, also known as Soap Berries, which grow on the sapindus genus tree. A 1kg bag of Ecozone Soap Nuts will be enough for 330 wash cycles – that is 3p per wash! Soap Nuts will create a gentle foam in your wash and will be gentle on your clothes and ensuring your colours stay brighter for longer whilst still effectively removing dirt.
  Will work in all types of washing machines

  Completely biodegradable

  Vegan friendly

  Hypo-allergenic and organic
Ecozone Soap Nuts Reviews:
"The Ecozone Soap Nuts are wonderful to use. They leave your washing smelling fresh and they also last a long time. The only thing you need to do is to ensure they are kept dry. We have very hard water and so I find I need to add them into the wash twice but this is such a small price to pay for the benefits. I also find that I do not need an additional fabric softener when I use these, which is something I normally have to use." – Amanda from West Yorkshire
"Strange at first – you have to put them in the drum in little bundles which then makes them washcloth sized, but it works a treat. Mine was bought to go with my other Ecozone laundry products so they would all work together. It also came with an info booklet which I didn't know about at first and I have to say the laundry tips were really useful and the booklet is now on the side of the washing machine for quick reference. Overall, I think it works really well with being a natural product as I looked into that and found they are no harmfull chemicals in them. It was definitely worth investing as I can see a noticeable difference." – Ashleigh from Backnent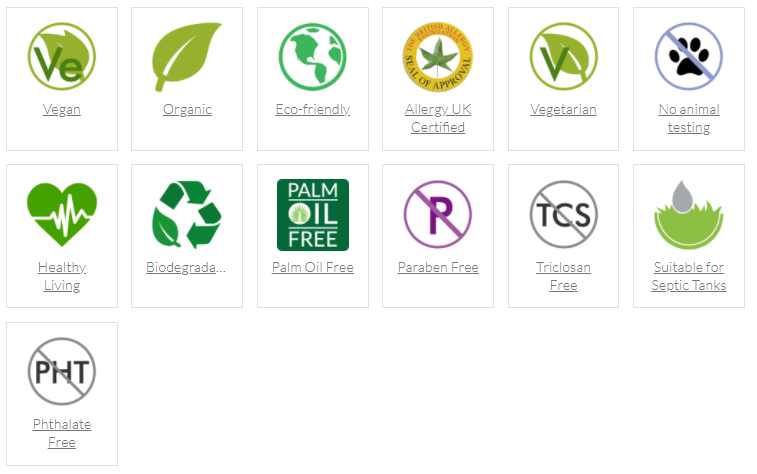 Saponins the active ingredient of soap nuts are very efficient in removing dirt and grime. However, they are not as effective at removing grease as a synthetic detergent. This might mean if you are washing light coloured fabrics you might need to pre-treat your garments to help remove grease or use a streak free product.
Whilst this should not deter you from making the change from a chemical detergent to a natural one, it is something for you to be aware of.
Another thing to note is the size and shape of the nuts. You will find that during the rinse cycle some of the fruit will be against the filter screen, this is normal and it is designed to bounce around and break up during the wash cycle. In some cases you might find some of the nuts will not break up, don't panic, you can jolt them by an agitate the drum by hand.
Pro's
  Economical

  Effective

  100% natural

  Biodegradable
Con's
  Works best on light-coloured clothes

  Nuts need to be kept dry
Ongoing Usage
  Do not be tempted to over fill your machine •    We recommend one bag for a small machine and two bags for a large machine •    Can also be used in your washing by wool cycle
I was a bit weary when my family were asking why I was buying what appeared to be hernia balls. Secretly I hoped they would work as I hate buying laundry detergent, but also the fact that they were "trade" and presumably over priced. So, I decided to give them a try. The test is very simple, my family are diligent at putting the wash on and will not use anything but detergent. Therefore if they do not work the experiment is over, why would I waste money on something that does not work. Two weeks later I am still using them. This has prompted me to write this review. 
Soap nuts detergent work by extracting a natural surfactant oil from the nuts and replaces the need for chemical surfactants found in traditional detergents. They are an environmentally friendly, chemical-free product that is an alternative to synthetic detergents. The oil in soap nuts helps to tackle grease and stains in even the dirtiest of laundry.
Ecozone Soap Nuts Reviews:
Ecozone have been providing healthy and environmentally friendly products for a number of years and the Soap Nuts are a part of their growing laundry range. You will find they vary in colour and so are easy to identify in the drum.
Read more or buy Ecozone Soap Nuts here