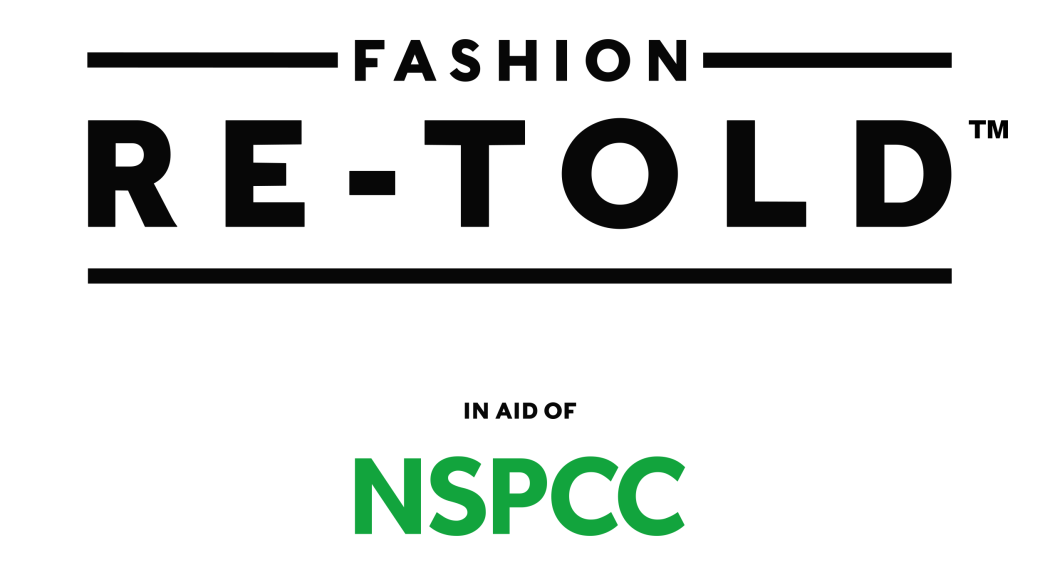 Pioneering Charitable Giving Platform Elbi Announces Partnership With Harrods 'fashion Re-told' Charity Initiative to Raise Money for NSPCC
First, of its kind rewards-based philanthropy platform Elbi partners with Harrods to launch exclusive ElbiDrops for new Fashion ReTold campaign in aid of the NSPCC.
Elbi, Co-Founded by global supermodel and philanthropist Natalia Vodianova, will host three exclusive 'ElbiDrops' to raise money for the vital work of the NSPCC, including an Apriori Diamond edition toothbrush worth £5,000 and an Amilla Fushi holiday in the Maldives worth £8,000.
The collaboration is announced following the launch of the Harrods 'Fashion ReTold' pop-up in Marylebone generating funds to go directly towards the NSPCC's services in the capital, helping to support children in London and protect them from abuse and neglect.
Thursday 6th June 2019, London: Ground breaking charitable giving digital platform Elbi has today announced that it will be collaborating with world-famous department store Harrods, as part of its charity initiative Fashion Re-told, with the launch of three exclusive ElbiDrops.
The latest collaboration comes following the launch of the Fashion Re-told Pop-up store, an initiative created by Harrods in order to raise funds for the NSPCC (National Society for the Prevention of Cruelty of Children). The unique shopping experience was first launched in 2018 with a store on London's Sloane Street. Harrods went on to repeat the project in 2019, launching a luxurious charity pop-up on Marylebone High Street in a premises donated by Howard de Walden Estate, once again raising vital funds for the NSPCC.
Starting today, Elbi will launch the first of their three incredible ElbiDrops, which includes an extraordinary Apriori Diamond edition toothbrush worth £5,000, and a heavenly Amilla Fushi seven-night stay in the Maldives worth £8,000. The ElbiDrops will be released once a week for three weeks giving users the chance to win luxury gifts and experiences, to raise funds and awareness of the work of the NSPCC. Supporters will be able to pledge their donations via the platform, with the person who makes the largest donation being rewarded with one of the incredible gifts on offer.
Co-founded by global supermodel and Philanthropist Natalia Vodianova and tech entrepreneur and impact investor, Timon Afinsky, the Elbi landscape launched in January 2018. Elbi harnesses the power of technology and storytelling to leverage and transform the lives of millions by providing a web and mobile friendly charity platform, to encourage people to subscribe to a community-based service in which they are rewarded for their charitable donations.
Named by Apple as one of their most innovative ways to give back in 2018, the Elbi app has been featured as Apple's "App of the Day" and operates in over 80 countries including USA, UK, Canada, Australia, Russia, Spain, France and now India.
Elbi's collaboration with the Harrods Fashion ReTold series is the latest commitment from the platform to drive charitable donations and raise awareness of vital causes. Elbi Co-founder, philanthropist and global super-model Natalia Vodianova commented: "Children should never have to face cruelty no matter where they live in the world. I am delighted Elbi is working with Harrods and NSPCC on this project.
"We at Elbi strongly align with the Fashion Re-told story and happy to launch an ElbiDrop with a number of incredible items to raise funds via our platform."
The NSPCC is Harrods' long-standing charity partner; together they have already raised approximately £800,000to help fund the charity's services in London.
The NSPCC's mission is to fight for every childhood, preventing abuse and helping those affected to recover. In 2017, the NSPCC and Harrods set the ambitious goal to together raise £1.2 million to help give every child in London a voice. All proceeds from Fashion Re-Told will go towards the NSPCC's work in the capital, helping to fund Childline, their School's Service and service centres.
The NSPCC has secured luxury prizes for the ElbiDrops, including the incredible seven-night stay for two at Amilla Fushi resort in the Maldives. This will be the first time a luxury holiday has been offered as part of an ElbiDrop.
Laura Brown, Harrods Retail Director and Member of the NSPCC's Rebuilding Childhood Board echoed Natalia's excitement about the continuation of the Fashion Re-told project:
"As the industry leaders in designing and delivering luxurious shopping experiences, Harrods is uniquely placed to redefine and elevate the parameters of charitable shopping – which is our ambition with Fashion Re-told.

There is so much synergy between what Harrods are doing with Fashion Re-told, and Elbi's mission to make sure it's users are rewarded for their charitable donations.

Harrods and the NSPCC will continue to work together to help give every child in London a voice, and we're thrilled to have Elbi's support."
Elbi is available on all electronic devices at elbi.com and can also be downloaded as an app on iOS platforms. For your chance to bid for the ElbiDrops as part of the Harrods Fashion Re-Told campaign to raise funds for the NSPCC, log onto: harrods.elbi.com
Join the conversation!
Elbi will join forces with Harrods to provide three exclusive 'ElbiDrops' for customers to purchase via the Elbi platform, with at least 90 per cent of the proceeds minus any payment processing going to the NSPCC.
About Elbi
Elbi is an innovative digital platform that is revolutionizing charitable giving by bringing together people, brands, and charities to make philanthropy easy and rewarding. The platform presents various charitable causes in the form of short videos that anyone can swipe through. Users can seamlessly make a donation to that charity using the LoveButton in the platform, powered by Donate with Apple Pay, and create reaction videos to the charity stories, which can be shared with friends to encourage them to support too. Every donated pound is rewarded with a LoveCoin, which people can use in the LoveShop to get exclusive goods.
About Fashion Re-told
Fashion Re-Told, London's most luxurious charity pop-up, opened its doors for a second year this May. Harrods has dedicated its authority and expertise in luxury retail to host an edit of leading designer brands, in a retail space donated by Howard de Walden Estates in the heart of Marylebone.
The pop-up space, which was designed and created by Harrods, was inspired by an English summer garden. The store features a showstopping floral entrance designed by luxury florist Flowerbx and is scented by NSPCC supporter Jo Malone London. The pop-up, which will be staffed by Harrods and NSPCC volunteers, will retail a curated edit of new and preloved designer womenswear, menswear, childrenswear and accessories.
Every penny generated by Fashion Re-Told will go directly towards the NSPCC's vital services in the capital, helping to support children in London and protect them from abuse and neglect. In 2018, the inaugural Fashion Re-Told in Sloane Street raised over £110,000 for the NSPCC.