Feminism is in large part all about inclusivity. So it is important to include male feminists into our worldview. And they have some incredible stories to tell. Let's learn from the male perspective, and see how male supporters of feminism are a strong asset to our mission with these inspiring feminist books.
We'll start off by recommending an amazing story by the one and only, Khaled Hosseini. If you haven't heard about A Thousand Splendid Suns, be sure to pick up this award winning work. We definitely recommend it to anyone who says a man cannot write a book about womens' struggles.
#1

A Thousand Splendid Suns by Khalid Hosseni
This novel tells the compelling story of two women in Afghanistan during the country violent and turbulent history. Additionally, It covers the theme of love, family, friendship, faith as these two woman from different generations come together and develop a strong bond. Moreover, the author portrays that a woman's love for her family can be her motivation for self sacrifice and survival in turbulent times. A Thousand Splendid Suns is truly a remarkable novel.
Prices across many e-commerce websites may vary, be sure to compare to get the best deal:
---
#2 Together by Bill McConnell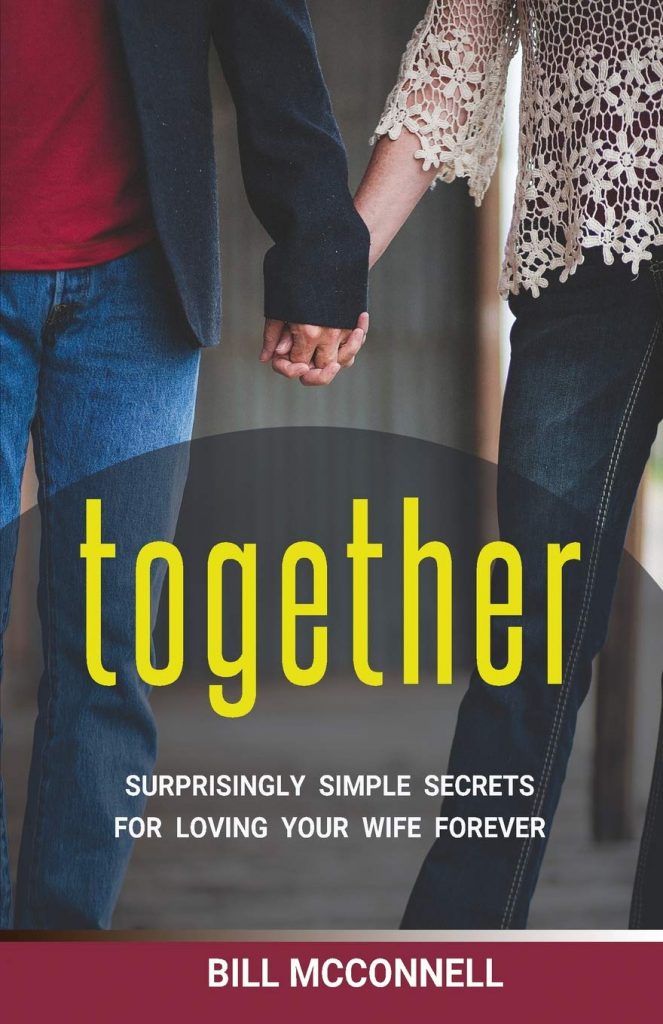 In his book, he lays out dozens and dozens of ways to keep your wife happy. He draws her bath each day, he makes her coffee each day, and so much more. Based on his own marriage struggles, observations and years as a youth pastor, he writes form the heart and with so much humor.
I think it is progressive for him to devote his days (and help other men understand how to keep their wives happy and sane) and his book to doing everything possible to keep the love alive.
Prices across many e-commerce websites may vary, be sure to compare to get the best deal:
---
#3 In the Name of The Pill by Mike Gaskins
Doctors begin selling women on the benefits of hormonal birth control at a very young age, but they rarely discuss the risks involved. In fact, many women who take The Pill and begin experiencing side effects are made to feel crazy by their doctor's refusal to accept that birth control could have caused their problems.
Three women die each day in the US from birth control related blood clots, and that's just one side effect. Yet, industry experts still say the benefits outweigh the risks. This book questions what it would take for them to finally say the risks are no longer worth it. The author presents a thorough look at the many chronic and deadly diseases that have been linked to birth control, and explores the history and politics that gave us The Pill before it had been proven safe.
Prices across many e-commerce websites may vary, be sure to compare to get the best deal:
---
#4

Feminism: From The Male Gaze by J. A. W.
While the subject of sexism continues to be a sore point to many females, it is a book of prose that's utterly courageous and with an ample dose of sensitivity. Meaning, the book aims to explore the philosophies and concepts of a strong woman, whose voice in fairness and equality is often misunderstood even in modern times.
Prices across many e-commerce websites may vary, be sure to compare to get the best deal:
---
#5

She Comes First by Ian Kerner
Way too many men make sex all about themselves. Not surprising, considering most sexual education in our culture comes from pornography which is akin to taking driving lessons the from Fast and Furious movies. Even women's magazines make sex all about pleasuring the man and centering the male experience.
So much so that female pleasure/orgasm/both are edged out of the picture. No wonder the clitoris with its 8,000 nerve endings isn't even included in the mainstream definition and perception of sex. This book does a wonderful job of not only showing the way to pleasure a woman (detailed diagrams included) but to have the right approach to the privilege of sharing a bed with a woman. She's not a sex object and she's not a way for a man to prove his masculinity to himself.
A memo the patriarchy doesn't want anyone to get. This book is a pleasure to read and even more of a pleasure to put into practice. Required reading for any man who is or will be sexually active.
Prices across many e-commerce websites may vary, be sure to compare to get the best deal:
---
#6

The Subjection of Women by John Stuart Mill
This historical text written in 1869 by philosopher, political economist, and civil servant John Suart Mill with his wife's assistance. Revolutionary for its time it challenged many socially held ideas about women, some of which are still held by individuals today. It's a must read for any feminist to gain an interesting and vital historical perspective on a modern issue.
Prices across many e-commerce websites may vary, be sure to compare to get the best deal:
---