Cold weather and snow are not reasons to stay at home. There are numerous fun and fascinating options for spending time outside with kids. Of course, it seems extremely unpleasant to go outside when it's cold, wet, or windy. However, with the right preparation, you will enjoy your walks and activities and make them a part of your everyday routine with the kids. If you want to learn how to pack your family for outdoor activities in the proper way, just keep reading.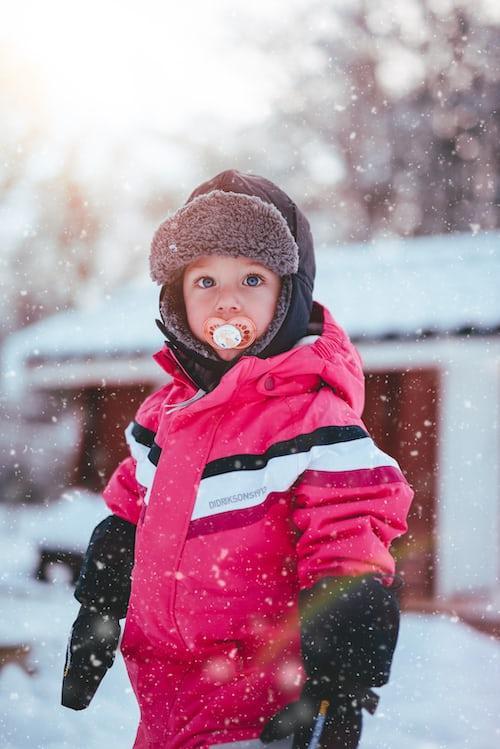 Layering
In terms of clothes and shoes, a good rule of thumb is "layers." The more layers you have, the warmer you will be. In addition, do not forget about a hat, gloves, scarf, face mask, and a raincoat or poncho. If you are looking to upgrade your kid's wardrobe with new baby girl clothes – The Trendy Toddlers is a perfect place where you can find everything you need.
When it comes to the layering of a baby or a child, find clothes that are easy to take on and off at any time. If necessary, your baby might even wear several layers of sleep and outerwear in addition to a onesie or vest, which will provide excellent insulation. Older children might have a few more layers than babies and can get a thinner fleece or knitted sweater on top of their base layer. If it is too cold for the little ones to be outside, you can always get out at nap time or right before bedtime.
When packing for outdoor activities in cold weather with kids, it is also crucial to ensure they have enough warm, dry clothing and shoes on hand. In addition, you should make sure that your child is comfortable and safe when wearing their winter gear. For example, bulky or stiff boots may not be ideal, as they can make it difficult to walk or run fast. In addition, you should always make sure that your child's hands and feet are covered with warm, weather-appropriate gloves or socks.
Comfort
It's essential to think about comfort too. There isn't a reason to put yourself in an uncomfortable situation when it isn't necessary at all. When you go outside with kids, they will be able to play and have fun only when they feel good, which means that it is crucial to choose the right clothes for them. It is even better if you find clothes that are comfortable and keep them dry at all times.
If you do not feel warm enough, you will not be able to play or have fun, as your body needs warmth to produce the necessary energy. Therefore, it is crucial to find the right clothes that keep your child warm and make them feel comfortable.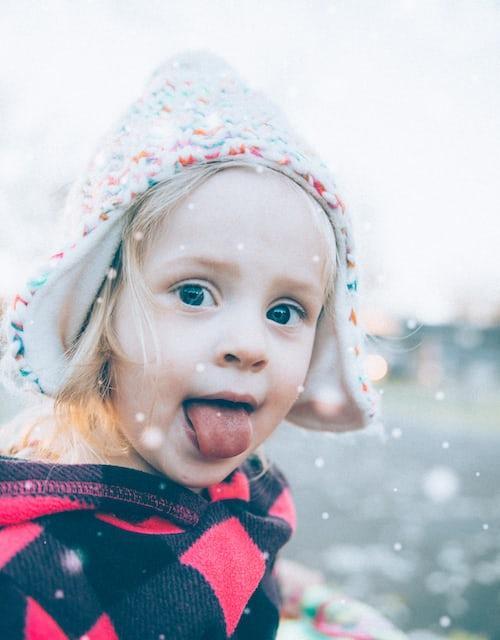 Food
When it comes to food, we all know that babies need warm milk (breast milk) or formula to stay warm and have enough energy. Older kids also need food that gives them the necessary amount of energy or carbs so they can stay warm without catching a cold. For example, you can pack a thermos of hot chocolate or coffee for adults and hot milk or water for babies and children. If your kids are old enough, make sure that they have more options to choose from, such as cookies and crackers.
It is also important not to get liquid-logged in the winter. You should pack food that is easy to carry and not too messy, such as hot chocolate in a thermos, granola bars, and crackers. In addition, you might want to pack an extra pair of dry socks for each member of your family because nobody wants wet socks and cold feet.
Thinking Ahead
Another key aspect of preparing for outdoor activities in cold weather with kids is planning ahead and packing accordingly. For example, bringing a baby carrier with you will help you keep your child close to you and warm at all times.
When going outside with kids in winter, it is crucial to ensure they are wearing their mittens before they step into the snow. Things like this should be obvious, but parents often forget about such critical aspects of outdoor winter play.