The iGaming industry is growing at a rapid rate. In 2021, the iGaming market was valued at $61.5 billion and is expected to reach $114.4 billion in the next seven years. That's why many people are exploring the market. To succeed in the iGaming industry saturated with the best online casino offers, one must be willing to follow technology trends in the industry.

Several reasons are responsible for the growth of the iGaming industry. Firstly, the internet has made it easier than ever for people to gamble online, thanks to technology. Secondly, more and more countries are legalizing online gambling, which is opening up the market even further. This growth is good news for iGaming businesses because it means increased profits and opportunities for expansion.

Technology has revolutionized the iGaming sector. More and more businesses are adopting it to gain an edge in the iGaming market. This article will explore technology trends shaping the iGaming industry.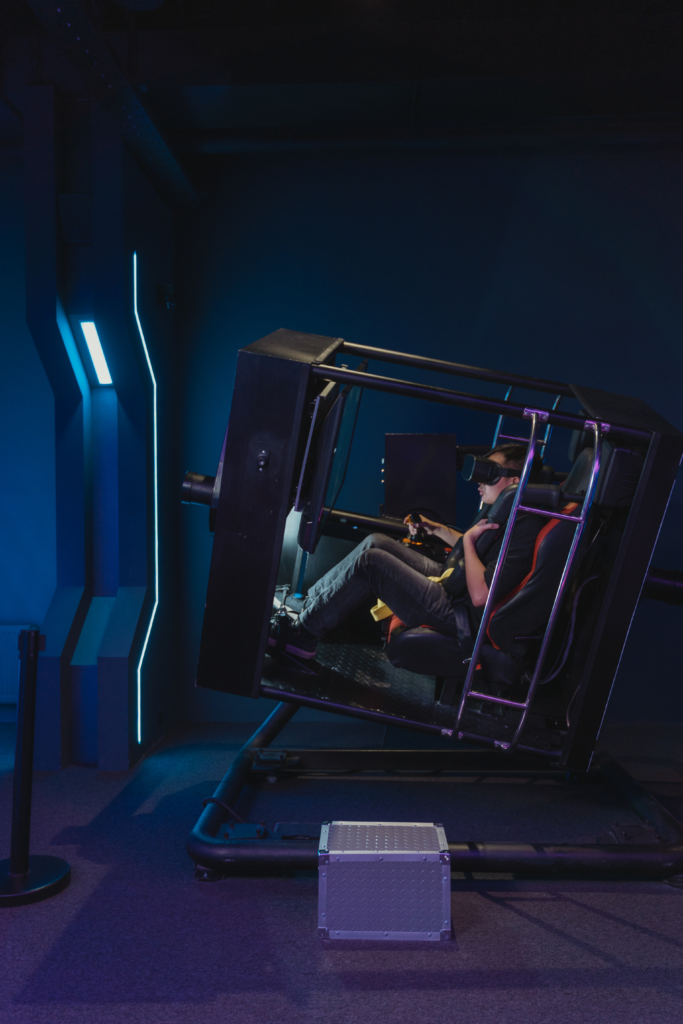 Artificial intelligence
Artificial intelligence (AI) plays an increasingly important role in iGaming. That's why many businesses are jumping on the trend.
In the past, iGaming companies struggled to reach their target market. Since discovering interested players was difficult, they had to spend enough cash to run ads. The conversion rate was low.
The advent of artificial intelligence changed all that. With AI, iGaming firms can record players' preferences and reach their target audience with personalized ads. AI offers iGaming businesses the opportunity to connect with their customers better and resolve minor issues faster. This is possible through chatbots. Because of this, businesses consider adopting AI.
AI eases a lot of processes, saving time and money.
Social media
Social media has greatly impacted the iGaming industry. In the past, online gaming was a niche market that was not well known or understood by the general public. However, social media has helped to change that.
Now, thanks to platforms like Twitter, Facebook, and Instagram, people from all over the world can learn more about iGaming. This has led to a surge in popularity for the industry, and it shows no signs of slowing down.
Social media has also had a positive impact on the way in which iGaming companies do business. In the past, these companies were very secretive and did not share much information with the public. However, social media has forced them to be more open and transparent. This has led to a better relationship between iGaming companies and their customers. Some businesses now market their products on social media.
Overall, social media has had a very positive impact on the iGaming industry. It has helped to increase its popularity and improve the way that companies do business.
Virtual and argumented reality technology
Virtual and augmented reality are among the best innovations in the iGaming industry. Virtual and augmented reality both offer realistic experiences through computer-stimulated images.
With VR and AR, businesses can create a live gaming experience for players. Players can enjoy the sound, effects, and atmosphere associated with real-life casinos from the comfort of their homes.
VR and AR have birthed a new form of iGaming that allows online players to interact with others sitting at a live casino. The game experience is aired for online players through special 3D cameras. This form of iGaming is known as 'video casinos'.
VR technology has made virtual casinos possible. Virtual casinos use VR technology to recreate the land-based casino atmospheres for online players. The player can sit at home and enjoy an immersive and simulated virtual environment.
Mobile gaming
The mobile gaming industry is currently worth around $50 billion and is only expected to grow in the years to come.
One of the main reasons why mobile gaming is so popular is because it offers players a lot of flexibility and convenience. Players can enjoy their favorite slot games anywhere and at any time.
Another reason why mobile gaming is on the rise is because of the increasing number of people who own smartphones. This means that there is a huge potential market for iGaming companies to tap into.
Creating a mobile app will go a long way in growing your iGaming business. The future of mobile gaming looks very bright and there are endless possibilities for where the industry could go next.
Blockchain technology
Thanks to blockchain technology, players are increasingly using cryptocurrency to make transactions online. Several industries in the world have begun accepting cryptocurrency as a legal tender.
Cryptocurrencies enable you to reach a wider audience. The benefits of cryptocurrency include fast transaction speed, low transaction costs, privacy, and security.
Technologies such as artificial intelligence, virtual and augmented reality, mobile technology, and blockchain are trending in the iGaming industry. Anyone can tap into them to improve their iGaming business.