This article showcases our top picks for the
Best Environmentally Friendly Christmas Crackers
. We reached out to industry leaders and experts who have contributed the suggestions within this article (they have been credited for their contributions below). We are keen to hear your feedback on all of our content and our comment section is a moderated space to express your thoughts and feelings related (or not) to this article 
This list is in no particular order.
This product was recommended by Brett Robinson from Wired Clip
These cotton-based crackers are the perfect reusable accompaniment to Christmas day. They are environmentally friendly because they don't produce any unnecessary waste – these crackers will last for years to come! The designs are double-sided and machine-washable, and the company also sends a pack of 'happy-fetti' to pop inside your crackers for when you open them.
---
This product was recommended by Peter Strahan from Lantech
One recent Christmas a fellow family brought along these awesome Christmas crackers. Instead of annoying gifts made of plastic that no one uses and gets thrown directly into the trash pile, these crackers actually have seeds instead of a gift or toy. This makes for a special surprise that most people really find thoughtful, there's no better way to welcome the new season and year than by planting something together. The crackers, of course, include a traditional paper christmas hat as well as a crummy joke, all of which can be recycled.
---
This product was recommended by Stefanie Maz from FindingFavourites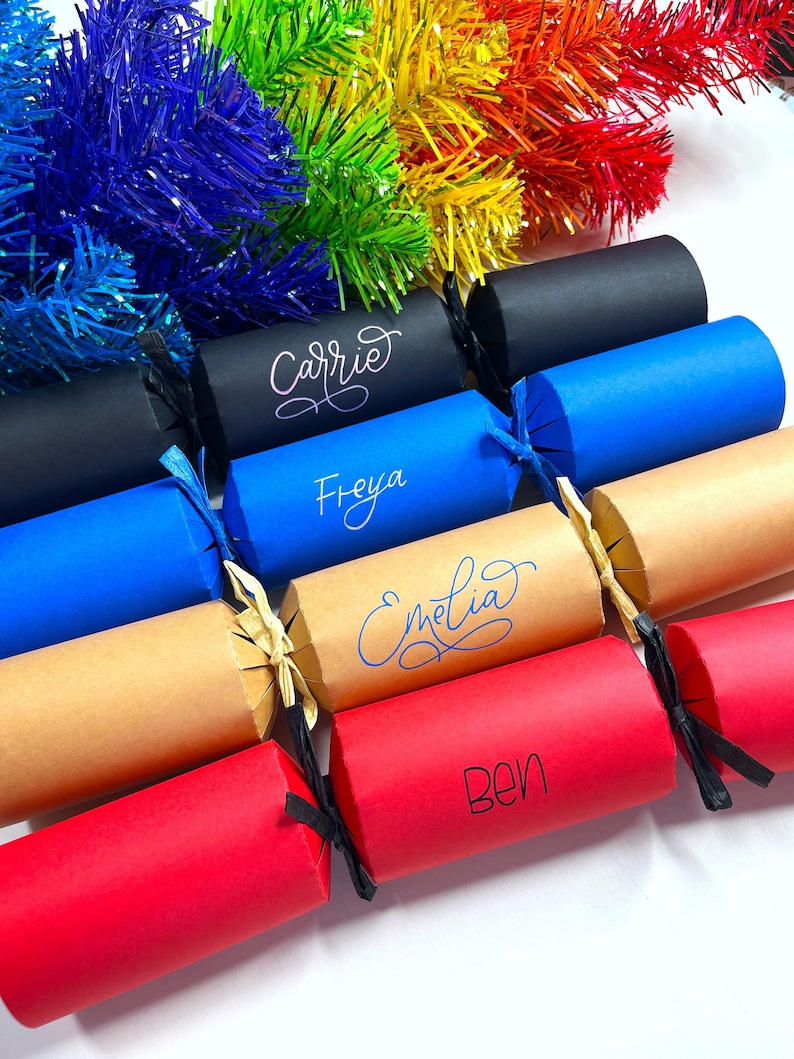 These DIY eco friendly crackers are a great option for those who are looking to reduce their impact on the environment. They are 100% recyclable, come with hand written names on each cracker (in a choice of colors), and they also come unassembled allowing you to add your own customized gifts. This is a feature which I absolutely love, because I am able to add my own eco friendly treats, which takes my planet saving efforts to the next level.
---
This product was recommended by Jed Silverlake from Home for Beginners
I personally love how it comes with its own unique design based on characters such as Santa Claus, Penguin, etc. This blends well for surprises since my other office co-workers mistakenly think it was just another gift.
---
This product was recommended by Lorie Carson from Real People Finder
The idea for Mary's Gone Crackers first came to her when she realized she could make delicious snacks out of exclusively entire, plant-based components. Pumpkin, sunflower, poppy, and other robust seeds are used to make the seeds. Five grams of plant-based protein are provided by each serving of Super Seed crackers, which are always organic and gluten-free.
---
This product was recommended by Lorie Carson from Real People Finder
Blue Diamond is the best at understanding almonds. Over 3,000 Blue Diamond Almond Growers dedicated to quality and craftsmanship are the brains behind this distinctive cracker. They are packed with a distinctively crispy bite that will satisfy snackers of all kinds and is made with wholesome almonds and rice flour. An enjoyable and nutritious snack that offers 3 grams of protein per serving. Perfect with your preferred cheeses, spreads, and snack dips.
---
This product was recommended by Lorie Carson from Real People Finder
Pick Good Thins Gluten-Free Snack Crackers for a satisfying snack. These crackers are baked until crisp and made with natural ingredients like rice and salt for a tasty bite. They don't contain high-fructose corn syrup, artificial colors, or flavors and have been verified gluten-free by the GFCO and Non-GMO Project Verified.
---