This 100% natural and cruelty free high coverage, organic concealer is perfect for disguising everything from dark circles, scars and acne blemishes. Moisturising and conditioning with vitamin-rich 100% organic plant oils, butters, fruit and flower extracts, this non comedogenic formula glides on easily and is natural enough to sleep in! With silky virgin coconut oil, anti-bacterial zinc, plus soothing organic herbs of sea buckthorn and calendula, it helps to calm irritable skin and hide any blemishes or imperfections.
This family run business formulates their products by hand-made in Odylique's Suffolk workshop, they are not outsourced to a factory. This is quite unusual in skin care manufacturing and it ensures the highest level of product quality and freshness. They feel they have a duty to act responsibly towards people and the environment as well as giving back to society. As a certified organic company, their ethical commitments include encouraging organic agriculture, creating healthy skincare without toxic chemicals, as well as trading equitably with Fairtrade certified suppliers, they have also supported local communities and causes and continue to do so.
Odylique Concealer Review:
This concealer is quite a thick consistency so for a light application you can expect a tube to last you for quite a while. Use sparingly and apply it carefully to the areas you want to cover. The options are endless. Use it to cover all kinds of discolouration from deep acne scars, hyper-pigmentation, tan lines and hang-overs! As a trick I apply it in a row under my bottom lip for thin lips. For a thicker lips apply around the mouth and for small nose do this and the redness under the eyes is diminished. Pamper face and neck with the 'Shamoo' and finish off with 'Shine' at the end of your routine.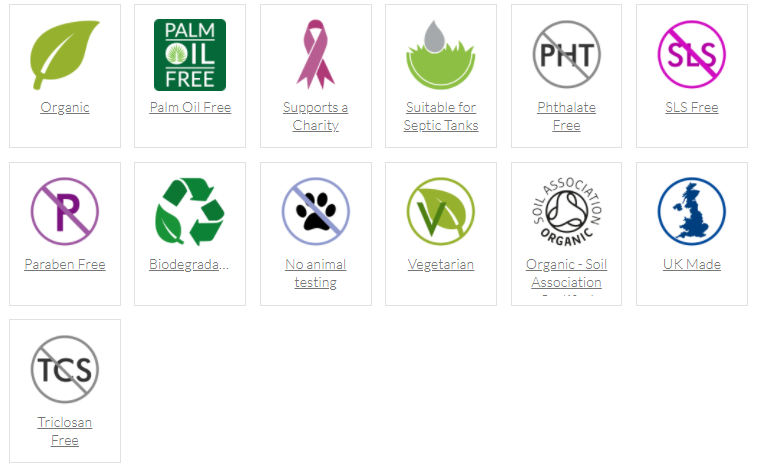 For those with quite sensitive skin or acne prone skin this will cover those pesky a-ha moments after a big night out. Maybe not the right option for a honeymoon or a peace of mind before wedding pictures.
The colour is for all skin types and will blend with all skin tones. It does not crease which is great as a busy mum I don't want to have to apply this on the go.
This concealer is great as its a heavier consistency giving great coverage and staying power. I like this as it compliments their natural skin tones. It is non-drying unlike some other brands that cause redness or dry patches.
Read more reviews or buy Odylique Concealer here
Odylique Concealer Review:
S.O.S. Range–Blush:
A unique and revolutionary formulation with anti-aging actives to improve the skin condition. Certified organic melanin pigments protect skin from damaging UVA/UVB rays, and with Canadian willowherb to reduce redness, and the calming flora of South East Asian rice flower extract, soothing the surface of the skin.
A beautiful fresh nude pink with a matte finish. The product feels really light and you can wear this even with a day cream. It is not drying and I like it because I don't have to worry about looking cake-y.
A lovely pink peony petal, that is skin friendly, compatible with sensitive skins with a rosy sheen. An eye catching product that I like to use as a blusher and a highlighter, but also for a bronzing effect.
A fine baked powder powder available in beautiful shades or colours and in different finishes, as a bronzer. It is also a highlighter for its soft and subtle, natural glow. It has organic shea butter and jojoba oil to keep skin hydrated and soft. It contains organic iron oxide pigments to even out the skin tone.
I really like this product, both as a blush or a highlighter/bronzer. It has a matte finish and the colour blends well with many skin tones. A great product for everyday use.
Odylique Concealer Review:
One of our favourite, most natural and long lasting organic covers out there.
This product is suitable for all skin types as part of your daily regime or as a temporary solution. I like the packaging as its compact and it comes with a little piping bag to apply to. Whilst I apply with my fingers as I love the tingling sensation after.
I will be using this concealer more over the winter as the thicker texture will be a favourite in the colder months. The packaging is compact enough for your makeup bag.