There are always absolute gems coming out in the feminist genre of books. We've assembled the rising stars of feminist literature. From motivational stories to blasts to the past, quite frankly these 11 books are all equally amazing.
There's a truly diverse selection here, from a book about friendship to inspirational heiresses, you're bound to find something. Read our fab descriptions and you'll get an instant impression of which book is for you!
#1

Give it a Rest: The Case for Tough-Love Friendships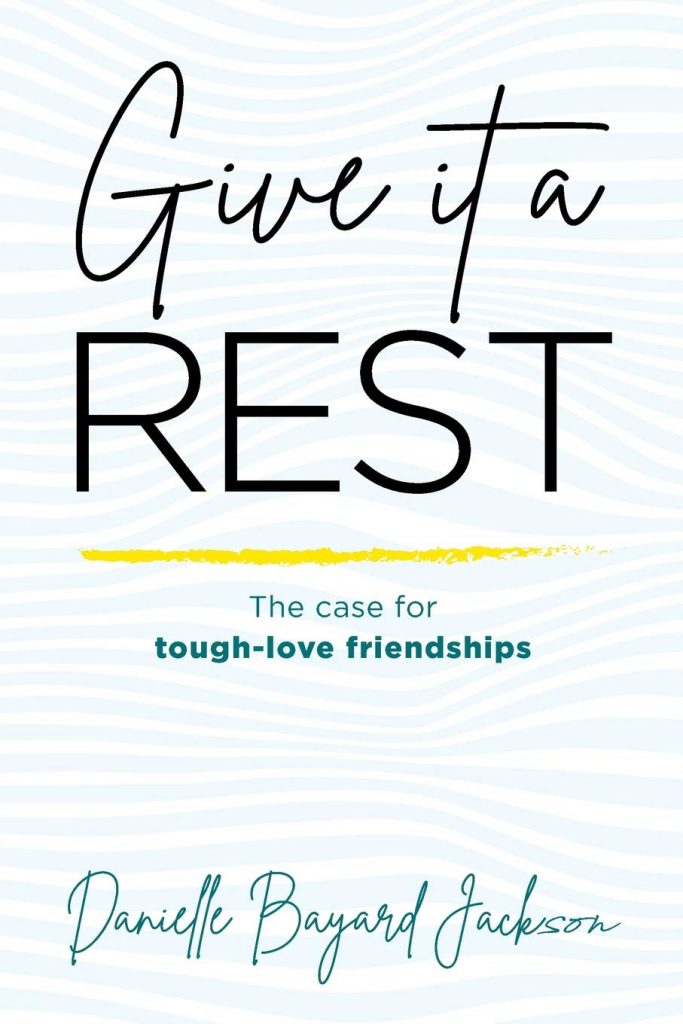 This book shows women how to do the hard things in their friendships in an effort to create deeper connections. Written by Danielle Bayard Jackson, certified women's coach, Give it a Rest outlines all the cultural and sociological reasons it's difficult for women to fully show-up in their friendships, and provides frameworks for how to have hard conversations, communicate personal boundaries, and to be accountable with compassionate tough-love truth-telling.
Prices across many e-commerce websites may vary, be sure to compare to get the best deal:
---
#2

The End of Procrastination by Adela Shicker and Petr Ludwig

The book's co-author Adela Schicker is a co-founder at procrastination.com (provides training in multiple languages to Google, Yelp, PwC, WeWork, Microsoft, KPMG, Deloitte, T-Mobile, Siemens, L'Oreal, HP, Redbull)

Since childhood, Adela has been fascinated with science and tech but started working as a model at the age of 15 and made it to some great fashion shows and the front pages of the magazines.

While traveling the world, she slowly got back to her childhood passion – tech. After working for a tech company in China, Adela founded a startup focusing on projection technology, sold it just in one year and later joined Procrastination.com

Even with overflowing inboxes, thousands of unread notifications, and unmet deadlines, most people still can't manage to take control of their time and stop procrastinating. The End of Procrastination tackles this ubiquitous issue head-on, helping you stop putting off work and reclaim your time. With eight clear, approachable tools—from quick daily worksheets to shift your perspective to to-do lists that actually help you get things done— The End of Procrastination provides everything you need to change the way you manage your time and live your life. Based on the latest research, The End of Procrastination synthesizes over one hundred scientific studies to create a program that is based on the way our brains actually work.

Prices across many e-commerce websites may vary, be sure to compare to get the best deal:
---
#3

Bow Down By Lindsay Goldwert

What can professional dominatrixes teach us about self-confidence, consent, empathy, and personal power? A lot, actually. Real-world lessons on to ask for what you want while staying true to yourself.

Prices across many e-commerce websites may vary, be sure to compare to get the best deal:
---
#4

A Year Without a Name by Cyrus Grace Dunham

A Year Without a Name: A Memoir by Cyrus Grace Dunham is a beautiful and heart wrenching telling of the pain and ultimate freedom one going through the journey of gender transformation experiences. A truly beautiful book I would recommend for everyone.

Prices across many e-commerce websites may vary, be sure to compare to get the best deal:
---
#5

Bury The Lede by Claire Roe

I first fell in love with Roe's style listening to her podcast Bad With Money This is an enthralling read and I am not generally a fan of graphic novels. It weaves mystery and intrigue in a captivating tale that is impossible to put down.

Prices across many e-commerce websites may vary, be sure to compare to get the best deal:
---
#6

Modern Manhood by Cleo Stiller

Emmy and Peabody Award–nominated health reporter Cleo Stiller's fun(ny) and informative collection of advice and perspectives about what it means to be a good guy in the era of #MeToo.

This book contains the stories, confessions, fears and hopes of nearly seventy-five men, women, nonbinary folks across the country grappling with what it means to be a good guy in the era of #MeToo."

Prices across many e-commerce websites may vary, be sure to compare to get the best deal:
---
#7

The Source of Self-Regard by Toni Morrison

This year, we lost one of the indisputably greatest and most prolific writers of modern literature, Toni Morrison. What better way to celebrate such an important person, and gain more of her signature insights by diving into her last published work, The Source of Self-Regard. Though Morrison is best known for her groundbreaking works of fiction, such as Beloved and The Bluest Eye—this non-fiction collection effortlessly holds it ground..

Across her work, Morrison weaves cultural critique, lush characters, and vibrant worlds to deliver astounding results. Divided into three parts: this collection of essays, speeches, and meditations strikes powerful cords and illuminates vital messages for our times. Rich with insight, The Source of Self-Regard proves yet again why Morrison holds a spot as one of the greatest writers to ever live.

Prices across many e-commerce websites may vary, be sure to compare to get the best deal:
---
#8

Fearless by B L Sheldon

This book is for the feminist who recognizes that if we don't get moving, climate change will forever transform our nation. Whether you just want to buy a home and secure your investment or you want to use your funds to advocate for different building materials and a more sustainable nation, this book is for the feminist who is tired of pretending climate change, real estate and where we live aren't all tied together.

Prices across many e-commerce websites may vary, be sure to compare to get the best deal:
---
#9

You Are an Awesome Woman by Becca Anderson

You know what they say about happiness-it's an inside job-which is 100 percent true. Use the affirmations, quotes, and ideas in this book as a set of tools for your own self-development. They are for inner work. Much has to do with adjusting your attitude. Depending on the day, it might be a slight adjustment or a major overhaul, but the more you practice daily affirmations, the fewer adjustments you'll need.

One day you will realize you have mastered the art of thinking happy and are looking at the bright side of life, every day. Incorporating positive thoughts as a daily practice will build mental muscle and help you achieve the all-important optimistic way of thinking. Author Becca Anderson is a champion of undertaking the inner journey of working toward a better you. She is also a strong advocate for believing in yourself and loving yourself more each and every day.

These are habits that can be reinforced by practices such as journaling, creating your own affirmations, and talking to yourself positively. Like an engine driving you toward greater things, self-belief brings you closer to your life's purpose, your personal mission, and will absolutely make you a happier camper. Daily affirmations help build an optimistic mindset. So, give it a try! It's as easy as pie and just as sweet.

Prices across many e-commerce websites may vary, be sure to compare to get the best deal:
---
#10

Book of Awesome Women Writers by Becca Anderson

From the first recorded writer to current bestsellers, Becca Anderson takes us through time and highlights women who have left their mark on the literary world. This expansive compilation of women writers is a chance to delve deeper into the lives and works of renowned authors and learn about some lesser known greats, as well. Some of the many women writers you will love learning about are: Maya Angelou, Jane Austen, Judy Blume, Rachel Carson, Nadine Gordimer, Margaret Mead, Joyce Carol Oates, and many, many more.

The works of these awesome women writers vary greatly―each is as unique and significant as the women who penned them. With the help of writers, editors, librarians, booksellers, and more, Anderson has crafted a must-read book for women everywhere. This feminist book is a beacon of brilliance. It is the perfect gift for artists, intellectuals, and anyone who seeks to be inspired by words and profound lives. Most of all, it is a celebration of the journeys and accomplishments of women who have worked to have their voices heard in black and white letters across the world.

Prices across many e-commerce websites may vary, be sure to compare to get the best deal:
---
#11

Women of Means by Marlene Wagman-Geller

Heiresses have always been viewed with eyes of envy. They were the ones for whom the cornucopia had been upended, showering them with unimaginable wealth and opportunity. However, through intimate historical biographies, Women of Means shows us that oftentimes the weaving sisters saved their most heart-wrenching tapestries for the destinies of wealthy women.

From the author of Behind Every Great Man, we now have Women of Means, vignettes of the women who were slated from birth―or marriage―to great privilege, only to endure lives which were the stuff Russian tragic heroines are made of. They are the nonfictional Richard Corys―those not slated for happily ever after.

Some of the women whose silver spoons rusted include Almira Carnarvon, the real-life counterpart to Lady Cora of Downton Abbey; Nica Rothschild, who traded her gilded life to become the Baroness of Bebop; and Jocelyn Wildenstein, who became a cosmetology-enhanced cat-woman.

Prices across many e-commerce websites may vary, be sure to compare to get the best deal:
---
Contributors to this article