For those living with lymphedema, nothing can be more important than optimal management of the condition. But seeing that the chronic condition is often considered hard to handle, finding practical tips for living with lymphedema can feel like a daunting task.
With that, managing lymphedema is not as complicated when you know what to do. By learning about a few tried-and-tested tips, you can manage your lymphedema on an ongoing basis.
To help you with this challenge, here are five ways to manage your lymphedema for a more fulfilling life.
1. Take Care of Your Skin
When you have lymphedema, the lymphatic fluid or lymph in your bloodstream builds up around different areas of your body. This causes swelling in sites, including but not limited to your hands and feet. If the swelling is not adequately managed, it can lead to pain, immobility, and toughened skin.
Among other issues, this can also lead to skin infections, cuts, and injuries. You can start using the best body lotions for women and men to manage this challenge. By putting on these moisturizing products on your skin, you can contribute to maintaining its softness and reduce the chances of suffering from accidental cuts, abrasions, and resulting infections.
2. Wear Compression Solutions
Compression solutions are one of the most sought-after approaches for lymphedema therapy. During this practice, you wear specialized garments or constructed equipment that puts targeted pressure on the affected areas of your body. This prevents lymph from building up in your body and eases up the painful symptoms associated with lymphedema.
These compression solutions are available in head and neckwear and arm and legwear. With several options for the upper and lower body, these solutions are pretty popular among a variety of people to manage lymphedema. You just need to make sure you are buying them from a high-quality vendor.
3. Do Your Exercises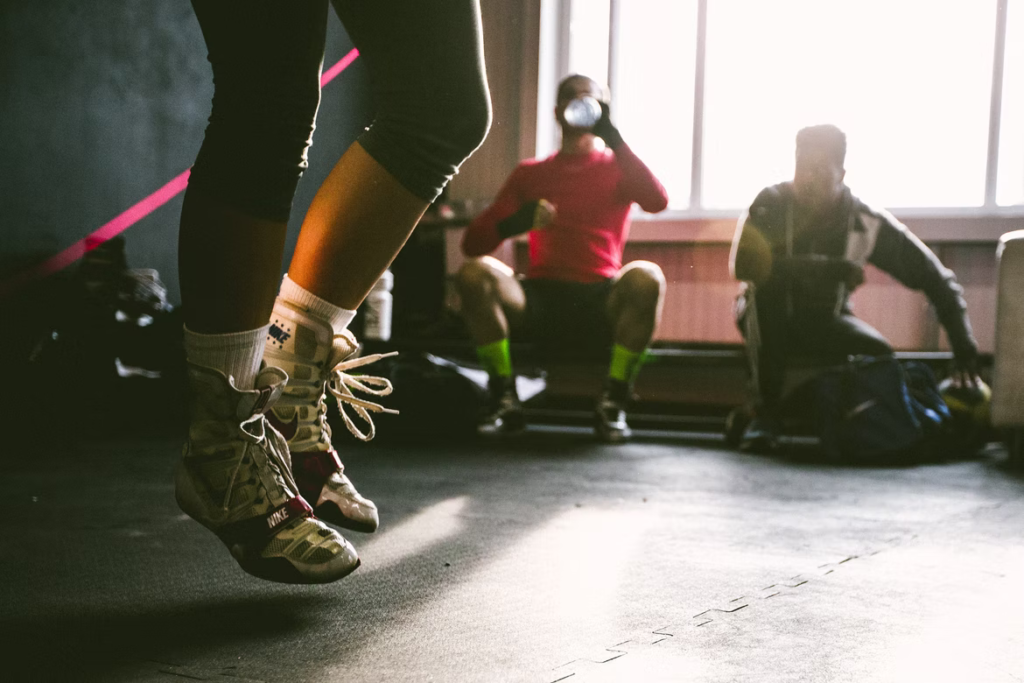 Whether you like working out with a jump rope set or resistance bands, getting your daily exercise can help with your lymphedema management. If you feel problems working out due to the level of swelling that you have in your body, you can look into more targeted exercises that are feasible for you to execute daily.
You can also consider workout apps for women and men to find easy exercises for you to do at home. These solutions can ensure you can work out without breaking the bank, while taking care of your overall health living with lymphedema.
4. Manage Your Diet
Lymphedema requires you to follow a careful diet that is rich in proteins but free of gluten. This comprises different foods that include but are not limited to fish, chicken, eggs, seeds, nuts, and beans. If you are vegan, you can also look into replacing any meat-based dishes with tofu.
You can get healthy diet recipes online. But you don't have to cook them fresh every single time. If you have issues moving around or simply can't spend ample time in the kitchen every day, you can cook your food for the week ahead and store it in a freezer storage container. This ensures that you are eating healthy food without stretching yourself thin.
5. Follow Up With Your Doctor
As with any other condition, you have to manage lymphedema with the help of your healthcare provider. From attending follow-up appointments with your specialist to overcoming daily mental health struggles with the support of a therapist, you also need to stick to a comprehensive treatment plan that takes care of your wellbeing in a holistic manner.
If you have any problems remembering your doctor's appointments or their general instructions, you can use a patient portal app to manage all of these factors. This ensures you are not pushing yourself too hard while also remembering the details required for managing your lymphedema.
By considering these tips, you can easily take care of yourself in the long run while preventing any worsening symptoms of lymphedema. That way, you can live with this chronic condition without significantly affecting your quality of life.