Most of us turn to hair coloring to conceal gray hair, give ourselves minor makeovers, or experiment with trendy hairstyles. But unfortunately, many of the processes and ingredients used in traditional hair products can harm your health and contribute to environmental damage.
The adverse effects of conventional hair color on our health and the environment are common knowledge. However, this doesn't mean you have to forgo your beautiful style transformation altogether. Fortunately, some alternatives allow you to change your look without feeling guilty afterward. This article will discuss steps toward creating an eco-friendly hair color routine so you can feel good in opting for new colors, cuts, and styles.
1. Look For Sustainable And Responsibly Sourced Ingredient
Everyone wants to have great hair, but maintaining healthy hair can be challenging. To help reduce your carbon footprint, you can switch to an eco-friendly hair color routine.
Start by researching brands that use natural, sustainable, and responsibly-sourced ingredients. Look for products with fewer chemicals and artificial additives to reduce the pollution from traditional hair dyeing.
Further, make sure to buy only what you need and dispose of containers properly, as some contain materials like plastic that can take years to decompose. You can progress towards greener beauty habits with a few small daily changes.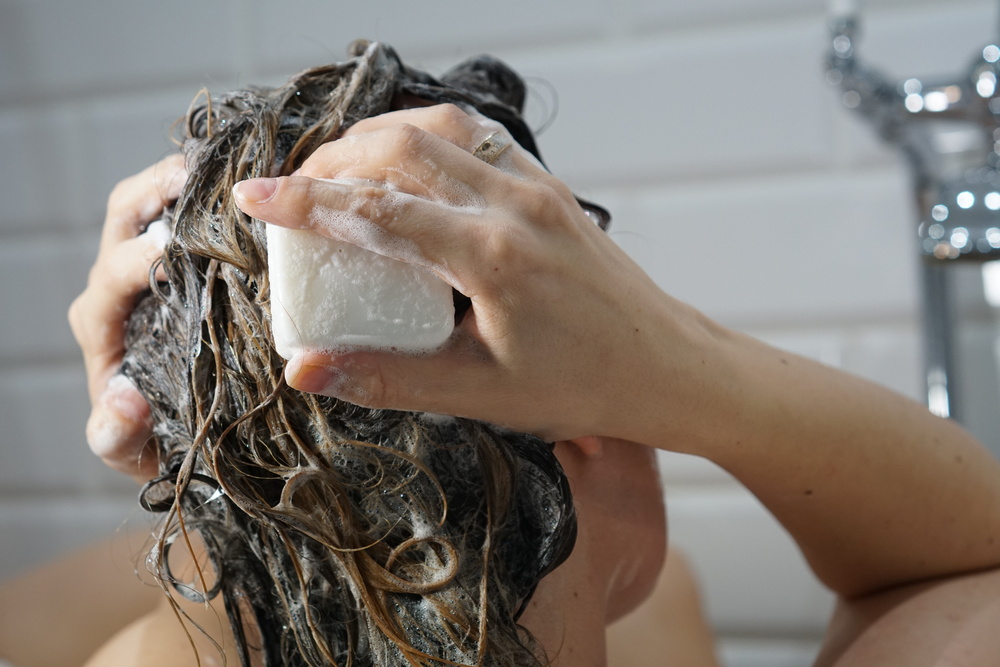 2. Choose Natural Hair Dye Products
If you're looking to make your hair-dyeing routine more eco-friendly, switching to natural hair-dye products is a great place to start. When selecting products for your hair coloring routine, opt for those that contain natural ingredients.
Natural hair dyes are less damaging than chemical dyes. They don't contain harsh chemicals or artificial fragrances that can harm the environment. Many natural dyes are vegan, cruelty-free, and made with organic ingredients, so there's no risk of polluting our waterways or ecosystems. Look for products with certified organic ingredients, too. Stores like hairandbeautykingdom.com.au offer a range of hair coloring products with natural ingredients, so check their website for some great options.
Natural hair colors are gentler to your scalp and hair and help reduce your environmental impact. Moreover, natural options such as those derived from henna can strengthen and repair damaged strands for softer, healthier locks. Try some natural alternatives if you're interested in making your next hair-dyeing session a bit greener.
3. Choose Planet-friendly Packaging
Dyeing your hair can be an empowering and exciting experience, but that shouldn't mean turning a blind eye to its environmental impact. Going eco-friendly starts with the packaging. You want to look for products in containers made of recyclable materials or brands that use biodegradable packaging instead. All your efforts towards sourcing earth-friendly items will make a positive difference in preserving the planet while maintaining a beautiful head of hair.
4. Shampoo Less
An eco-friendly hair color routine starts with simply washing your hair less. You must be mindful of the resources used when caring for your hair, so limiting the amount of shampoo needed is a great way to reduce waste.
Washing less frequently can also help extend the lifespan of your hair color since it won't be exposed to harsh sulfates often. To make up for the infrequent cleaning session, use dry shampoo in between and opt for gentler cleansers specifically formulated for color-treated hair. This way, you don't have to sacrifice the convenience or luxury of using your favorite traditional products while still doing something good for the environment.
5. Use Colouring Brush With Recycled Plastic Handles
Going green with your hair colouring routine starts with a fantastic new accessory – the coloring brush with recycled plastic handles. Not only are you promoting sustainability, but you're also getting yourself a great tool to help you achieve the best color from home. This brush is designed specifically for even application. It can be used with multiple dyeing techniques, allowing for more creative expression during your hair coloring experience—the perfect combination of environmental friendliness and practicality.
6. Use Shampoo Bars
To create an eco-friendly hair color routine, switch from regular shampoo to bars. Shampoo bars are typically made with natural ingredients. Plus, they don't come in plastic packaging, creating less waste than regular shampoos.
Furthermore, they also soothe sensitive skin and repair damaged hair while producing a rich lather that will keep your hair looking clean and healthy. Besides being kinder to the environment, using a shampoo bar could save you money in the long run since one bar is typically equivalent to around three bottles of shampoo.
7. Speed Up Your Hair Washing
Most people want to make their daily routines more eco-friendly but don't know where to start. Reducing water usage goes a long way toward becoming environmentally friendly. Cutting down on how long you wash your hair can have a real impact.
Use a time limit or count the number of foams when conditioning; you will see results in no time. Sustainable living doesn't need to be overly complicated and can still be enjoyable. Taking simple strides towards making everyday activities greener will get us closer to living in harmony with the planet.
8. Upcycle Your Empties
When it comes to a sustainable and eco-friendly hair color routine, upcycling your empties is an essential step. This involves the 3Rs- reuse, repurpose, or refill empty containers of dyes and tint bottles to reduce your plastic packaging consumption. Even something as simple as taking them to a local recycling facility can make a difference, especially when done regularly.
Plus, finding products that use recycled packaging, such as paint cans or old glass jars, can also help contribute to a cleaner and healthier air for everyone. Upcycling doesn't have to be complicated. It just requires some creativity and commitment. With any luck, it will pay off in no time.
9. Make Your Hair Products At Home
Making your hair products is a great way to reduce the chemicals and packaging you use and save you money. You can easily make hair masks, shampoo, or conditioners by combining ingredients like fruits, herbs, and oils. For example,
Shampoo: Mix castile soap, water, and a few drops of your favorite essential oil to create a natural shampoo.
Conditioner: Mix equal parts of coconut oil and honey and apply them to your hair for a natural conditioning treatment.
Hair mask: Mix avocado, olive oil, and an egg yolk to create a nourishing hair mask.
Detangler: Mix 1 cup of water, one tablespoon of apple cider vinegar, and drops of your preferred essential oil in a spray bottle to create a natural detangler.
You can find many recipes online. You can test out different ingredients to determine what is best suited for your hair type. Do a patch test before using any homemade hair products to ensure you are not allergic to any ingredients.
Final Thoughts
Since going green has become a popular topic, many people are looking for ways to change their hair color routine to be more eco-friendly. That said, you can make a few minor changes in your hair coloring routine that can significantly impact the environment.
Sourcing sustainable ingredients, using organic dyes, upcycling your products, and choosing eco-friendly packaging are great ways to be more environmentally conscious. By taking these small steps, you can do your part to help the environment while still keeping your hair looking gorgeous.