Gone are the days of glasses being an accessory just meant for function alone. No longer must you wonder if the ability to read clearly is worth standing out among your peers—trendsetters around the world have realized how chic they truly are, as eyeglasses can both transform and enhance your features. Why get Lasik surgery when you can see clearly and make a fashion statement at the same time? The importance of trying on a pair of frames before you buy them cannot be stressed enough, for we all know this is where the fun part really begins. We've created a brief overview of the top eyewear trends of 2019 to get you started.
1. Clear-Framed Glasses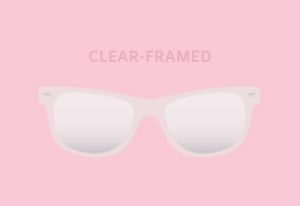 A pair of clear-framed glasses on the shelf may initially appear plasticky and cheap. Once on the face, however, you'll realize they can look incredibly expensive, as well as ahead of their time. The subtlety of the color paired with the correct lens shape can help quietly balance out a rounder face. These glasses go great with clothes on a grayscale and understated accessories.
Celebs who've rocked this style: Kylie Jenner, Grace Adler, Emma Stone
2. Aviators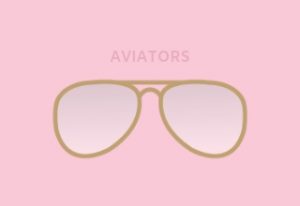 These delicate frames were developed in the 1930s for—you guessed it—pilots. While originally conceptualized to aide aviators on the job, the style has evolved over the last several decades and has found its way into the mainstream fashion world. The frames aren't overstated, and the double bridge adds extra dimension without appearing too busy. This year, aviators with a gold frame are what's hot.
Celebs who've rocked the style: Jennifer Lopez, Selena Gomez, Cate Blanchett
3. Shield Glasses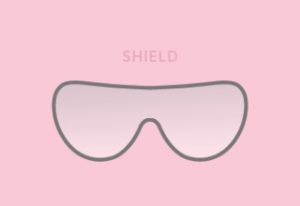 Paintballing or high fashion? We'll let you choose. Shield glasses have been sported on celebrities who look toward the future when it comes to fashion, as opposed to just the present. You can go all out with this style; compliment these glasses with purple lipstick and structured sleeves, or you can let the glasses act as the statement piece and leave the rest of your look carefully undone.
Celebs who've rocked the style: Amber Rose, Rihanna, Sofia Richie
4. Round Frames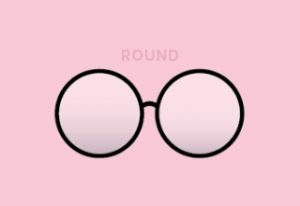 Round glasses aren't revolutionary by any means. John Lennon was known for his round specs, as was the childhood hero of many, Harry Potter. Even the most classic styles, however, can be updated to match the needs of modern trendsetters. Round lenses have gotten larger over time, and many like to wear them with a delicate leopard pattern. Braids and long earrings are looks that often accompany this style.
Celebs who've rocked the style: Cara Delevingne, Gigi Hadid, Bella Thorne