It's not all about wearing expensive and stylish outfits to look fashionable.
One should know how to play with certain accessories to make an impact.
What if we tell you that you can have a different look every day using available accessories in the best possible manner? You've read it right. It's possible.
Listed below are 7 surefire ways of making yourself look like a fashion statement by playing with accessories you have.
Shall we get off the ground? Let's do it!
Mixed Prints Look Cool
Ladies who want to dress like fashion models can rely on mixed prints to make an everlasting impression.
Now is the time to stamp your authority with bold and eye-catching outfits – and mixed prints are super-cool.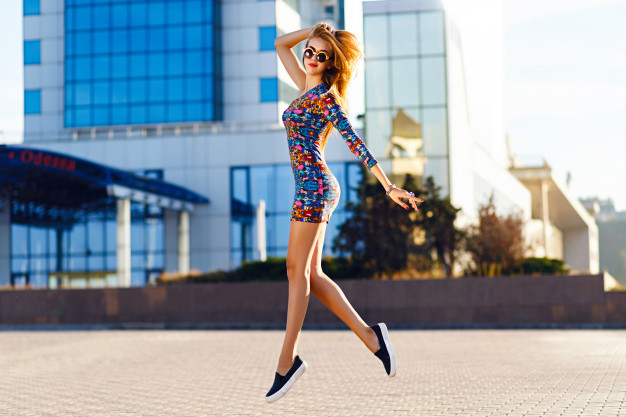 Source: Freepik
Pro Tip: choose vibrant colors and prints to look classy all the time.
Generally, people think that there are no patterns to follow when it comes to wearing prints, but it is fundamental to make sure either prints are harmonized or not.
Once it is done, you will be good to turn heads around.
Neck Scarf Is Trendy
A neck scarf is one of the most powerful accessories you can wear to look like a fashion icon.
Do you know the best thing about wearing a scarf? It can be worn in absolutely any shape, and it'll look attractive.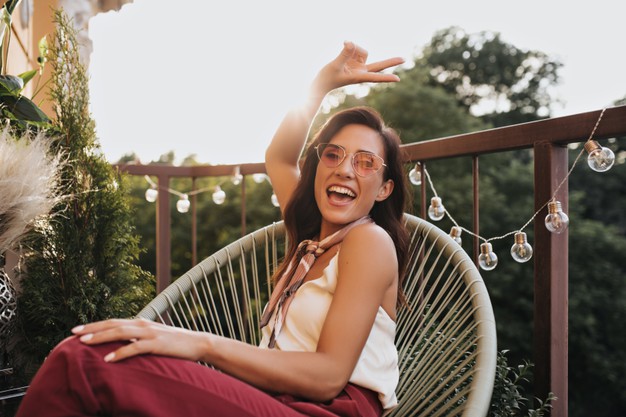 Source: Freepik
Silk scarves are very much in trend these days because you can wrap them several times to have a "Choker Effect". Moreover, silky scarves are also chic and airy to compliment any outfit.
We bet this ingenious accessory will add confidence and style to your personality.
However, make sure you choose a scarf, keeping in mind the color of your dress. Otherwise, you'll look dumb.
Belt Yourself
Long gone are the days when belts were explicitly used by gents. Fashion has no boundaries, and it's one of the reasons ladies can wear the belt too to complete their outfits.
One of the best things about wearing a belt is that you can use it with a flirty dress, an over-sized shirt, or over a masculine blazer.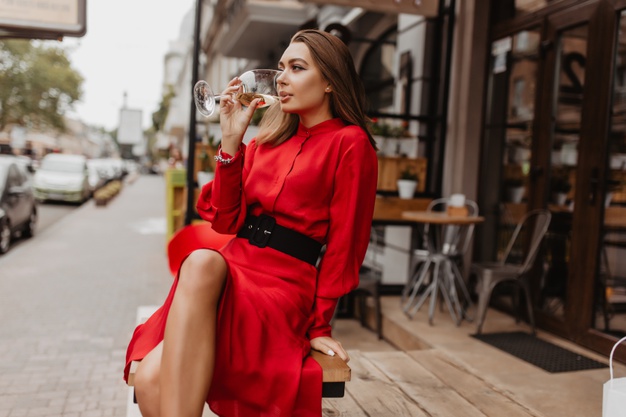 Source: Freepik
And do you know the result of it? You'll be able to create an illusion of an hourglass shape.
No matter what you are wearing, almost all sorts of dresses can be revamped with a simple addition of a belt.
Wearing a belt nowadays is trendy, so why let this fashion trend fade away without giving it a try?
Wearing A Necklace Is Awe-Inspiring
Whether you are getting yourself ready for an event or you are going to an office, a necklace can be worn with absolutely everything, anytime.
There are different types of necklaces every girl should have, such as collar necklaces, opera necklaces, sautoir, and many more to look different every day.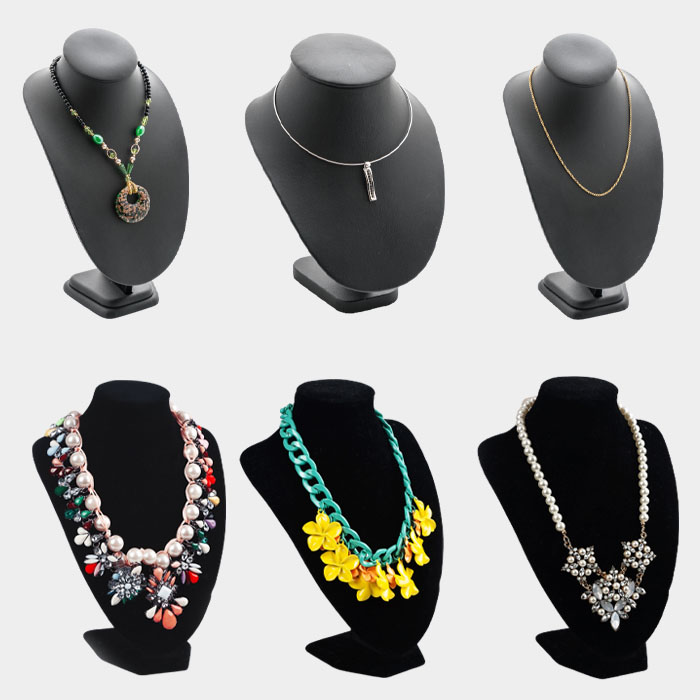 Wearing the same necklace every time is the last thing you can do to yourself because people won't take you as a fashion statement just because of it.
Do you know necklaces are one of the earliest types of ornaments used by a human? Yeah, you've read it right.
So, it doesn't matter you like a stone necklace or a metallic one; it'll be a perfect addition to your appearance.
There's Always A Space For The Hat
Most girls consider hats a favorite staple accessory – and quite honestly, there's nothing wrong with it.
Messy hair is so hectic to be taken care of, so a hat is a creative option to amp up your look and to get rid of this particular issue.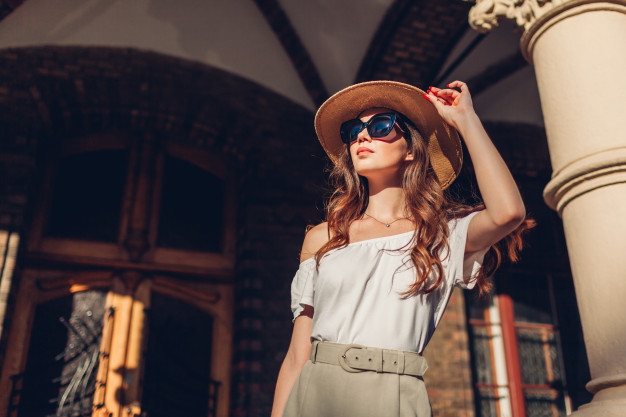 Source: Freepik
Expert Opinion: Start wearing a hat with your outfits to keep yourself away from harsh sun rays.
From changing your basic outfit to instantly modern – hats can be your best companions.
All you need to have is the confidence to play with your accessories, and you'll rock the world for sure.
Shades Are Impressive
If you want to become irresistible for everyone around, we suggest you try wearing a classy-looking pair of sunglasses. We bet you'll thank us later.
It doesn't matter you have worn it on your face, put it on top of your head, or hanging off the neckline; it'll enhance your grace like never before.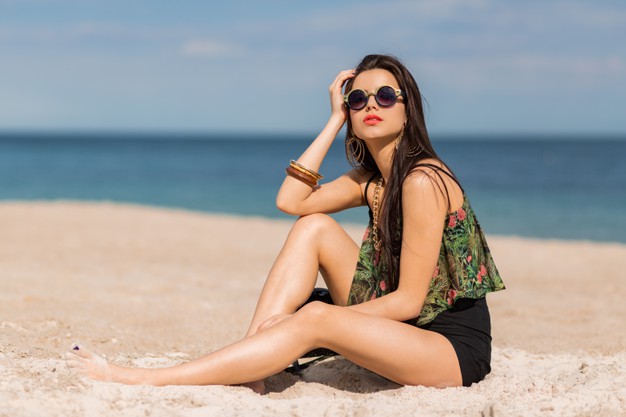 Source: Freepik
A pair of sunglasses can be the decisive touch to make others say, "Damn, this girl is a fashion model."
Apart from helping you look up-to-the-mark, shades can also save your eyes from burning sun rays.
Never Underestimate Heels
It's a general perception that people start looking at a girl from toe-to-head. So, your footwear has to be flawless by all possible means.
You can try almost anything, but nothing can beat the charm and class of high-heels.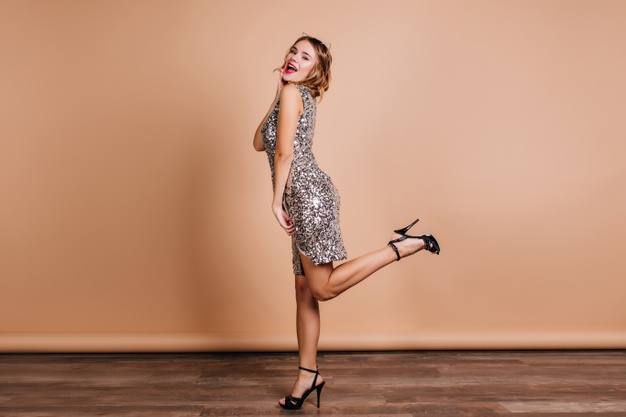 Source: Freepik
Whether you are going to a party or you are looking to wear something casual, heels cannot be taken out of the game.
However, it is suggested to wear a heel that matches your outfit or finely blend with it.
Over To You
It's all about playing with accessories when we talk about the final appearance.
Those who know how to play with them sensibly, eventually look chic and modern all the time.
We hope we have helped you approach your outfit you couldn't have approached earlier.
So, which one of the aforementioned ideas stood out for you?